Top Five Smallest Smartphones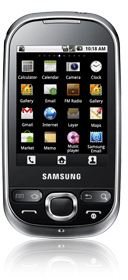 There are many smartphones claiming to offer a compact body for users, but only a few of them really deliver. The convenience of a small device seems to be forgotten in the rush toward larger displays and more features but good things can come in small packages. Here are the smallest smartphone units in the world.
Samsung Galaxy Europa
This smartphone offers a plethora of features like social networking apps, TouchWiz universal text composer, Swype technology and fast Internet connection. These features and more are housed in a compact body with sleek countours and diagonal lines. This stylish body is slim, giving you a mix of ergonomics and useful cool features. It is smaller than most smartphones but it is far from being the smallest in the world.
Dimensions - 108 x 56 x 12.3mm
Weight - 102g
HTC Wildfire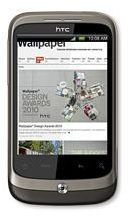 The HTC Wildfire is designed for social butterflies. It focuses on social networking by bringing together different streams from different social networking sites into one single interface called the Friend Stream. It offers other features focused on socializing like an advanced caller ID system, app recommending between contacts and much more. It is definitely geared towards younger users with these social features. It is just a tad smaller than the Europa but it definitely weighs more.
Dimensions - 106.75 x 60.4 x 12.19mm
Weight - 118g
Palm Pre 2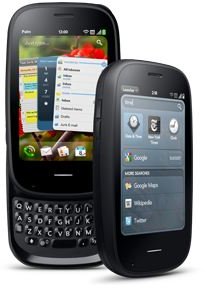 Using the HP webOS 2.0 as its platform, the Palm Pre 2 smartphone offers users the ability to increase productivity or socialize in the easiest way possible. Multitasking is one of its strongest points, making work and play effortless even with multiple Palm Pre 2 apps running at the same time. Its software is not the only thing that makes this smartphone attractive. It has a beautiful touchscreen display and a full QWERTY keyboard, all packaged in a compact, sleek body. It is smaller than the Europa and the Wildfire, but it is considerably heavier.
Dimensions - 100.7 x 59.6 x 16.9mm
Weight - 145g
HP Veer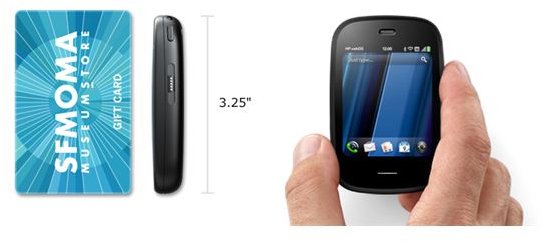 Like the Pre 2, this smartphone runs on webOS, making it ideal for people who like to multitask in an efficient manner. It has a full set of features for messaging, social networking and more. In more ways than one, it is very similar to the Pre 2. Its advantage over the other webOS smartphone is its size and weight. It is a very strong contender for the title of being the smallest smartphone in the world, but that title belongs to another smartphone.
Dimensions - 84 x 54.5 x 15.1mm
Weight - 103g
Sony Ericsson Xperia X10 Mini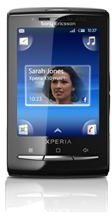 The Sony Ericsson Xperia X10 Mini is specifically designed to be used with only one hand. Its user interface features navigation areas in all 4 corners of the screen, making it easy for the user to navigate the entire phone with just one hand. You can customize which apps you can access via the four corners of the screen, giving you the most intuitive navigation experience of its kind. For all intents and purposes, it is the world's smallest smartphone.
Dimensions - 83 x 50 x 16mm
Weight - 88g
Conclusion
These five smartphones are all designed to be more compact than most of the other smartphones available out there. Some people are not comfortable with really small screens, so if they want a small smartphone, they can pick between the Europa and the Wildfire. However, for people who do not have any issues with screen size and just want to have the most compact smartphone possible, they can go crazy with the Pre 2, the Veer and the X10 Mini.
References and Image Credits