Finding Someone Using Google Latitude & Other Location-Based Services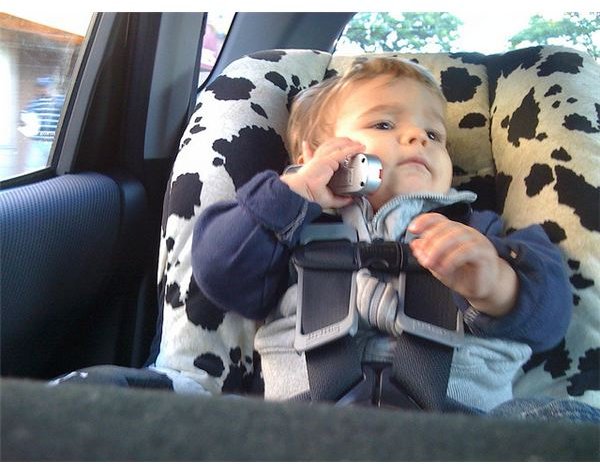 The Ethics of Locating Someone by Mobile Phone
Can I locate someone by mobile phone?
For the purposes of this article I'm going to assume that you want to locate someone by mobile phone to ensure their safety, for example parents may think this is a good option to keep tabs on the whereabouts of their kids. There are other ways you can use these services and applications, such as tracking a partner who you think may be cheating, or a company may use them as a device to locate their employees who are out and about. This is where I point out that of course, you cannot track someone without their knowledge, so please bear privacy laws in mind.
Page 1 of this article will concentrate on how to locate someone by mobile phone, whereas page 2 will look at your options when you need to locate your phone, should it be missing or stolen. Options on both pages can be used to help in either of these situations though.
Google Latitude
There are many paid-for services that offer options for locating someone by mobile phone (looked at below), but of course there are some great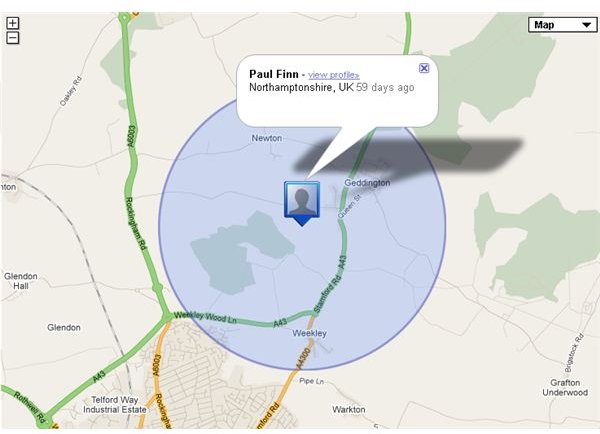 free options too. Google Latitude can be used just about anywhere, and is the simplest way to track someone's location. It works with almost all types of mobile phones, in almost any country. Set up a Google account if you don't already have one, and click the Google Latitude link. Whoever is being tracked will also need to get Google Maps installed on their phone. Then you just need to fill in your mobile phone number and pick from the options: show best location, show city location, hide my info from this friend. Then you can start to add friends, so you can locate them by mobile phone.
If you have Google Maps on your phone, then you don't even need a computer to track your friends or children, as there are apps for that too - click here for more information.
Paid-For Location Based Services
If the person you need to track isn't signed up to Google, then there are Location Based Services (LBS), that have agreements with most of the network providers, to receive data from a mobile phone. These are offered either via a website or through a call-center. They aren't always hugely accurate, and there is a cost involved, but they can tell you the last known location of the mobile phone as a minimum - obviously services differ according to the company, the phone, and the price you are willing to pay.
Sprint Workforce Locator is aimed at businesses, and you can set up an account to have many people followed, and add extra accounts so other staff members in the office can know where their workforce is - extremely good for businesses that have delivery drivers. Can be used with all new Sprint phones, as well as some older models, is very accurate, and offers many added benefits too. Click here for more information.
Mobile Locate and Child Locate, are operated by the same company in the UK, and offer a monthly subscription, or pay-per-location option, which is very cheap. However, results aren't that accurate - depending on the location it can be accurate from 150m-9km. The Child Locate option is a little more expensive, but includes extra features such as the 'Find Me' feature, where the child can text to a preset number if they get lost. Find more information.
Trace a Mobile, is a pretty expensive option, although if you regularly want to locate someone by mobile phone, then you may find it more cost effective than using Mobile Locate. This would be especially good if you are a business keeping tabs on a number of employees. The advantage of this service is that it can locate any phone, it doesn't have to be a new phone with GPS, as the technology they use doesn't use this method. This does mean that results are only accurate to within 50 meters though. Find more information.
Now we've answered the question, "Can I locate someone by mobile phone?", we can take a look at how to locate your phone if it is lost or stolen. The methods on the next page are also useful in locating someone by mobile phone too.
Using Apps to Locate a Mobile Phone
On page 1 we discussed how you can locate someone by mobile phone, but it is just as likely that you will need help finding your own mobile phone at some point, whether it's down the back of the sofa, you've left it in the doctor's office, or even worse – you fear it has been stolen. The old trick of phoning yourself and following the ringtone, just won't work in all cases. So what are your options? This can depend on your phone, but there are many apps and PC services that can work on different platforms. Here are some of the most popular options to locate mobile phones.
Lookout Mobile Security - Android, BlackBerry & Windows Mobile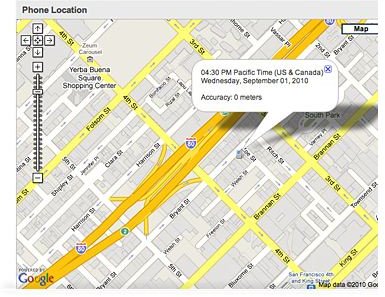 One of the most widely used and popular apps, to help locate a mobile phone, is the Lookout mobile security app - this is available on multiple platforms, and has the added bonus of being free too. There is also a premium option, which is especially worth having for Android phone users, as you have the added options of locking out your phone, or even wiping the data, if you think your phone has been stolen.
The basic two ways you can use this application is by downloading it to your PC, or another smartphone, and then locate your phone on a map. If your phone is nearby you can then sound a loud alarm even if it's set to silent. Download Link.
This app is so highly regarded it was included in our top five free BlackBerry apps.
MobileMe - Find My iPhone
Find My iPhone works in much the same way as the Lookout software above, only this is for iPhones - free for iPhone 4 users, but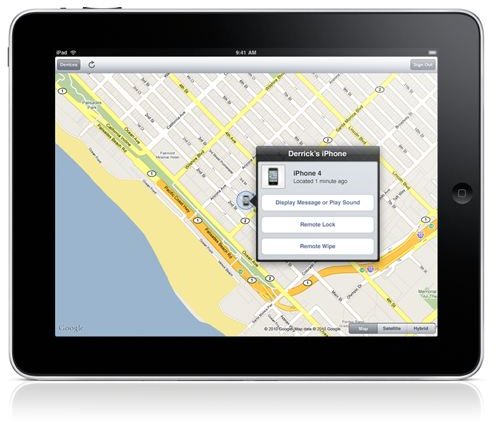 subscription costs apply for older models.
Register using your Apple log-in details (the same as you use for iTunes). The phone will then be located in seconds, and you will be presented with a map pointing to where your iPhone is. It's not spookily accurate, but found my phone within maybe 10 meters, so it gives you a good idea of your phone's whereabouts. You then have the options of: Display Message or Play Sound, or if it is stolen, you have the additional options of Lock or Wipe.
You can use this download link, from your PC, or visit the App Store to install - if you have more than one of the above Apple devices then you can use one to locate the other (e.g. you can use your iPad to locate your missing iPhone).
Further Options - Including Locating a Nokia Phone
While Lookout and Find my iPhone are likely to fulfill most of your needs in locating a mobile phone, there are of course other options. WaveSecure Mobile Security, is one that was featured in our best Android security applications. As well as helping to locate your Android phone on a map, it comes with other security features including the ability to track SIM cards inserted into the phone, as well as the calls made, which could assist in helping you recover your phone.
For Android users with HTC handsets, there is of course the benefit of the HTC Sense UI, which can sound an alarm on your phone even if it is on silent.
There are also a couple of options for you to locate a Nokia mobile phone, should it get lost or stolen. The apps F-Secure Anti-Theft for Mobile, and Theft Aware are well worth a look. F-Secure is a free app, or purchase Theft Aware for around 8GBP - both from the Ovi Store. They both have pretty much the same features allowing remote wiping and locking of the missing phone, as well as tracking the phone's location. The advantage Theft Aware has, is that it can also track the SIM, as well as being virtually undetectable on the phone - a common complaint about F-Secure is that the app is easily located and deleted. Use this download link, for more information.
There are of course many more options out there, although this is a good overview of the most popular ways to locate a mobile phone, for whatever purpose, whether it's lost, stolen, or you want to track the location of someone using the phone. Let us know if there is one we've missed that you think deserves a mention.
References