Best Ways to Recycle a Mobile Phone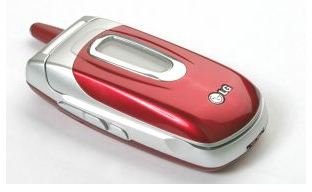 Issues with Mobile Phone Recycling
CTIA reports that 93% of the U.S. population use mobile phones. With so many people using the technology, there are bound to be issues with recycling mobile phones. Many people probably don't even realize what a waste it is to discard their mobile phones. Cell phones may contain precious metals, copper and plastic, all of which take a great deal of resources to secure and manufacture. Discarding those materials requires cell phone manufacturers to go out and mine more new materials to make new phones. Recycling mobile phones makes it possible for these materials to be reused, saving energy and the environment.
What Manufacturers, Carriers and Government Are Doing to Help
The Environmental Protection Agency started a program to encourage manufacturers, suppliers and wireless carriers to join in the movement to improve recycling statistics for cell phones. Manufacturers, cellular carriers and suppliers have started to develop programs that encourage their customers to recycle their phones instead of throwing them away. Some cellular carriers are offering a buy-back program where you are given a credit towards a new phone purchase to bring in your old phone. Others offer gift cards toward your cell phone bill or other product purchases from their stores. Most have recycling services available at no cost to you, making it more convenient than ever to go green with your old mobile phone.
How to Recycle Your Mobile Phone
Recycling your cell phone is actually pretty simple. You'll need to find a local agency or program that accepts mobile devices for recycling and drop it off, or use a mail in program. You can also check with your local recycling agencies to see if they accept mobile devices. For drop off sites, you just need to show up with your old phone. For mail in sites, most programs will send you a preaddressed, prepaid mailing package to use. After you choose a recycling program that works for you, ask for specific instructions for recycling your phone. Let's take a look at some of the recycling programs that are available.
Cell Phone Carriers that Recycle Mobile Phones
AT&T - With the AT&T Reuse & Recycle program, you can find a store location that allows you to drop off mobile phones, accessories and batteries or you can mail them in for free. You can print a postage-paid shipping label from the website or call and have one mailed to you. AT&T does not offer you any money or discount for recycling your phones with them, but it is free to use the service.
T-Mobile - The T-Mobile Handset Recycling program allows you to bring wireless phones to any of their retail locations. You may also print a postage-paid shipping label to mail in your device. T-Mobile offers the service for free, but does not offer any incentives or discounts for recycling your mobile phones.
Verizon Wireless - Verizon Wireless accepts old mobile phones through their HopeLine program. HopeLine recycles mobile phones that cannot be used again or refurbishes phones that are in good enough condition. Refurbished phones are then donated to various domestic violence agencies. Verizon Wireless provides the phones and 3,000 minutes of wireless service to be used by victims of domestic violence. To donate your old phone to the program you'll need to print a postage-paid mailing label from the website.
Sprint - Sprint Re:cycle program has a few different options for mobile device recycling. With Sprint Buyback program, new and existing Sprint customers are offered credit for eligible wireless devices. The eligible device can even be from other carriers. If your phone is not eligible for the buyback program, it can still be recycled with Sprint Project Connect. To recycle your mobile phone, batteries or accessories, simply stop by a local Sprint store to pick up a prepaid mailing envelope or print a postage-paid shipping label from their website. No credits are given if you use the Sprint Project Connect.
Manufacturers that Recycle Mobile Phones
Sony Ericsson - If the phone you are looking to get rid of was manufactured by Sony Ericsson, they have a recycling program for their old phones. You are able to print a postage-paid shipping label and mail your old device to them.
LG Electronics - LG has an entire project dedicated to recycling mobile phones and educating people on the recycling process. You can recycle your mobile devices using LG's ecoMobilize program. You are able to print a shipping label to use with your own packaging, request that a prepaid package be mailed to you or search for a drop-off location near you.
Nokia - Nokia will recycle Nokia devices at no charge. They also have a Trade-Up program that offers cash back for your old Nokia device when you buy a new Nokia device. Postage-paid shipping labels can be printed from their website.
Samsung - With fixed drop-off locations in each state, Samsung recycling programs allow you to bring in mobile devices, televisions and other electronics to be recycled. Samsung also has a mail back program for Samsung brand electronics.
Motorola - Motorola accepts any brand mobile phone and accessories for recycling. Simply download a postage-paid shipping label from their website and mail it in.
Chain Stores that Recycle Mobile Phones
Best Buy - Best Buy stores have several different recycling programs that vary by state. All Best Buy locations have recycling kiosks just inside their doors for mobile phones, accessories and other electronics. Some Best Buy locations have a Trade In program that allows you to exchange your gently used electronics for Best Buy gift cards.
Office Depot - Office Depot's Tech Recycling Services will accept any electronic items for recycling, but their service will cost you. Pick up a tech recycling box from one of their locations. Boxes come in small - $5, medium - $10 or large - $15. Once you purchase a box you may fill it with as many electronic items as you can fit in the box and return it to the store for recycling.
Staples - Recycle your mobile devices and other small electronics for free at Staples locations. Simply bring it to the customer service desk.
Resources
Environmental Protection Agency, www.epa.gov/osw/partnerships/plugin/cellphone/
CTIA, www.ctia.org/
AT&T, www.wireless.att.com
T-Mobile, www.t-mobile.com
Verizon Wireless, www.verizonewireless.com
Sprint, www.sprint.com
Sony Ericsson, www.sonyericsson.com
LG Electronics, www.lg.com
Nokia, www.nokiausa.com
Samsung, www.samsung.com
Motorola, www.motorola.com
Best Buy, www.bestbuy.com
Office Depot, www.officedepot.com
Staples, www.staples.com
Image Credit: Khalus Ivan, sxc.hu/profile/khalus