What You Need to Know About the Google Android Event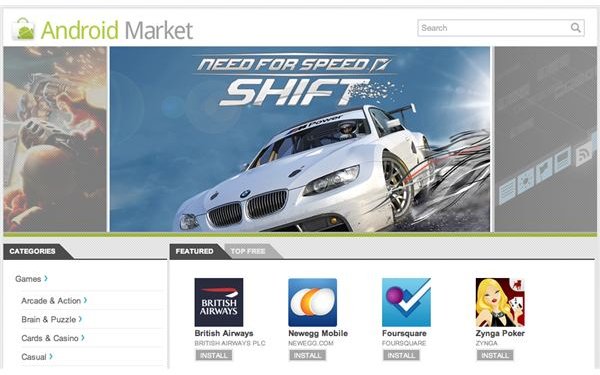 Google Android Website
In the ongoing Apple iOS vs Google Android battle one thing that Google Android lacks which Apple iOS has is a web-based Android Market. The iOS App Store has been a pretty good reference site for iOS device users. It's a great alternative to browsing through apps if you don't feel like checking the App Store on your iPhone. It may be a little late for Android but as they say better late than never.
During the much anticipated Android event, Google unveiled the Android Market website. The site is a great resource that makes it easy for you to discover great new apps in a bigger, brighter interface. The Android Market website sports a pretty sleek interface, simple and yet very user-friendly. It has everything you need to know about each and every Android app that gets published in the Android Market. Including app descriptions, developer, rating, category and more.
But what makes the Android Market website great is the fact that it allows you to send apps directly to your Android phone wirelessly. This is obviously one feature that the Apple App Store does not have. Just select an app to download and choose the Android phone you want to send the app to and in a few minutes, the app will be downloaded to your Android cell phone. The Android Market website also has a social sharing feature via Twitter.
The Android Market website requires you to sign in to your Google account. Once you are logged in you can manage all the apps you've downloaded to your Android phone.
Android Market In-App Purchase
Another new feature that was introduced during the Android Event was the Android Market's support for in-app purchases. With this feature, Android developers can now sell app add-ons to their apps without requiring Android users to leave the app. This is a great incentive for developers to create better and more useful apps whether free or paid. With the prospect of in-app purchase, developers will have more ways to generate income through apps they develop. This will also encourage developers to continuously update/upgrade their apps.
Android 3.0 aka Honeycomb Preview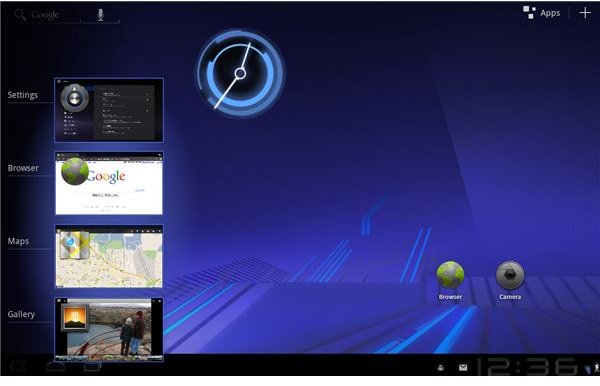 The Android Event was also used by Google to officially preview its tablet-optimized OS - Android 3.0 aka Honeycomb. In fact, most of the event was devoted to previewing the new OS on a fully-functioning Motorola Xoom, one of the early Android tablets that will be using the OS upon launch. So, what does Android 3.0 have in store for users? Here are the major points that you need to know about Android Honeycomb.
First, Android 3.0 was built from the ground up. It was specifically designed and optimized for the larger screen sizes of tablet devices. Foremost among its nice features is a virtual and "holographic" UI design and an elegant, content-focused interaction model. Like the Android platform for smartphones, Android 3.0 will feature multitasking, rich notifications, home screen customization, widgets and other features in a vibrant, 3D experience offering deeper interactivity.
Other features that you should look forward to from Android 3.0 include - an enhanced graphics capability with visual 3D effects, smarter widgets, better camera app redesigned for the larger screen of tablets, redesigned keyboard, better homescreen customization features and more.
References