Review of the MiRoamer Blackberry Radio App
MiRoamer for BlackBerry

There are thousands, if not millions, of active radio stations to choose from. One popular radio application which is compact and useful is MiRoamer Internet Radio for BlackBerry phones. This BlackBerry radio app is free and filled with thousands of radio stations all in an easy to use application with a user-friendly interface. Let's take a closer look at MiRoamer.
User Interface (5 out of 5)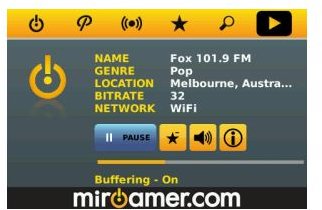 The BlackBerry radio app, MiRoamer is decked in a bright gradient yellow tab bar and grey content page. There are several icons to choose from on its top bar, including a main menu, global radio browse, search, favourites, special platinum access and a now playing button. When a station has been selected the application begins playing. The interface shows the name of the station, the genre of its music, its location in the world, its bitrate and also the network it is on. Users can easily pause, adjust the volume and find out more information about the radio station using the highlighted buttons on the screen.
Browsing and searching is made easy using MiRoamer's search settings. Users can locate a radio station by location, genre and language and can also browse through their local radio stations and MiRoamer's featured stations page.
Features (4 out of 5)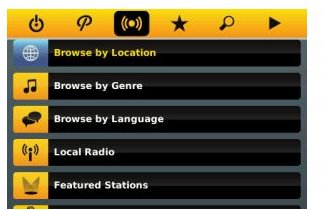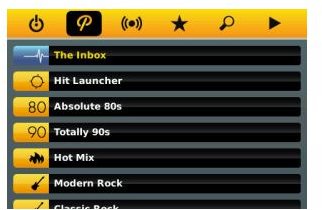 The BlackBerry radio app MiRoamer contains a few specialized features for finding and playing radio stations much more easily.
The Global AM/FM feature gathers radio stations from across the globe and brings the creme de la creme to MiRoamer users. MiRoamer's Platinum option features a list of stations specially compiled by a team of radio experts. Within this option, users can be sure they are receiving the very best the radio has to offer.
One very exciting feature the BlackBerry radio app MiRoamer offers is access to ShoutCast's vast library of Internet radio stations. This huge radio directory can be accessed via MiRoamer and played with your BlackBerry mobile device.
User Experience and Compatibility (4 out of 5)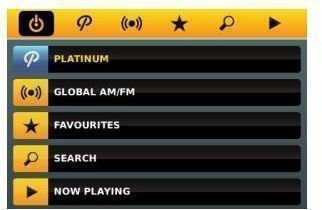 MiRoamer works perfectly with BlackBerry phones. Some BlackBerry users may have to check with their service providers to make sure they have a valid WAP data plan or package. This is the best option for accessing MiRoamer's vast library of music and streaming content without any difficulties. BlackBerry users will also have to update their operating systems as MiRoamer only works with the latest versions, 5.0 or later. These are just some of the issues BlackBerry users encounter when using the application. For the best user experience possible make sure to contact your service provider in order for the application to run smoothly.
Comparison
The BlackBerry radio app MiRoamer has been rated one of the best Internet radio applications available for the BlackBerry today but also has some tight competition. It's only notable disadvantage is that it does not show the name and information of the music or song that is being played but instead shows the radio station's information and location. Many music fanatics love to capture new tunes and artists from Internet radio and if this is the case MiRoamer may not be their first choice. On the other hand, MiRoamer features a radio library more vast than its competitors and has also teamed up with Shoutcast pulling it noticeably ahead of the pack. It allows users an almost limitless list of stations in different languages, from different countries and from many different genres of music.
Conclusion
MiRoamer is one of the best free Internet radio applications available with its easy to use interface, user-friendly options and countless radio stations. It is absolutely free and is available for download at the BlackBerry App World. Users can also access radio on the web on MiRoamers website and find further information on this useful BlackBerry application at https://miroamer.com/.