BlackBerry Protect Review
Introduction to BlackBerry Protect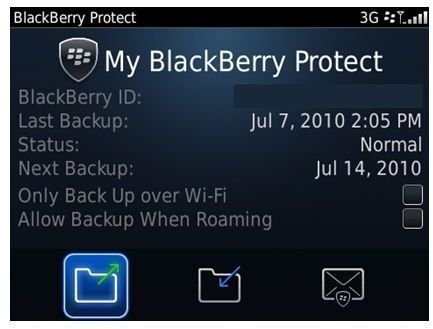 Research in Motion recently announced the next step in increased BlackBerry security and it's called BlackBerry Protect. BlackBerry Protect will assist users by giving them additional ways to back up their information, along with a host of features to help users locate or erase lost or stolen devices. As an application, BlackBerry Protect gives regular users some of the security features formerly only found in BlackBerry Enterprise Server. Currently, any devices that are connect to BES will have the BlackBerry Protect settings overridden by the BES settings, to protect corporate information.
Data Backup
Upon downloading and registering with the application, you will be given the option to back up your data. After the initial data is backed up, the application will only incrementally back up new data. You can then set how often the device will automatically back up information to the server, as well as set the device to only back up using a Wi-Fi connection, to preserve data usage on a cellular network. BlackBerry Protect can back up the contacts, calendars, tasks, memos, bookmarks and texts.
You can restore a set of backup information either from the BlackBerry Protect application on the device, or from a dedicated web portal where you can manage many aspects of BlackBerry Protect. The backup files can even be used to restore your data to a new device.
Loud Ring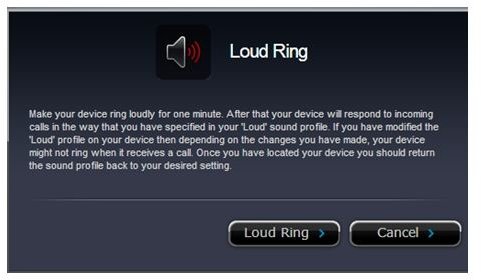 The first really sweet feature of BlackBerry Protect is the Loud Ring ability. If you have misplaced your BlackBerry device, and you are sure that it is nearby but you just can't find it, Loud Ring will help you out. Simply log on to the web portal and direct the device to ring. If the device is powered on and has service, it will ring loudly for a minute, regardless of the volume/silence setting on the device. The profile also changes to "Loud" so that you can call it if one minute wasn't enough. Even if you didn't find the device, it's highly likely that someone did, which leads us to the next section.
Lost and Found with Device Lock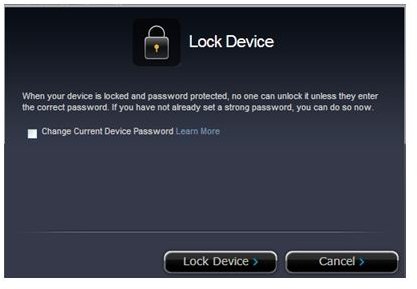 The BlackBerry web portal lets you send display a message on the BlackBerry device, up to 120 characters. You can inform anyone looking at the device that it is lost, and leave your contact information, or even offer a reward. You simply type the message in the web portal and press a button to display a message.
Of course, if you really don't know where your phone is, you want to protect your information from random eyes. BlackBerry Protect can take care of this as well. From the web portal you can hit a button to lock your device. You can also change the current password on the device, if you decide that maybe "1234" wasn't such a great password idea after all.
Device Location
You can also use the "View Current Location" feature to help you find a lost device. Blackberry Protect will use the BlackBerry device's built-in GPS to locate the device and display the information on a map. This is especially helpful if you lost your device during a long day of errands, or a long night of bar-hopping, since you won't have to go back to every place you stopped to check for your device.
Device Wipe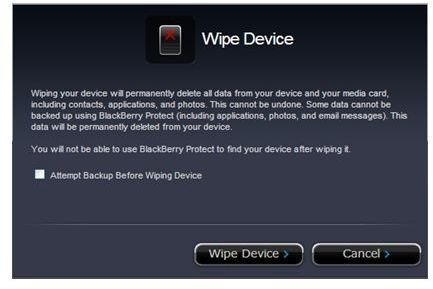 If all else fails and you cannot locate your device, or secure its return, you can make sure that your information is cleared. Like all other remote features, the wipe is available through the web portal. Before you wipe the device you are informed that this will clear everything off of the device and memory card, including things that cannot be backed up wirelessly, like pictures and email messages. You are given one more chance to back up the device, and then it is wiped.
BlackBerry Protect Release Date and Price
Unlike similar products for other devices that cost almost $100 a year, BlackBerry Protect is completely free for BlackBerry users. This is a ton of functionality for a free application, and RIM should be commended for this.
As of July 2010, BlackBerry Protect is in closed beta in the BlackBerry Beta Zone, with the promise of open beta and release date later in the year. Once it is available, you can find Blackberry Protect in the BlackBerry App World.