BlackBerry Phone Reviews: BlackBerry Bold 9700 Review
Introduction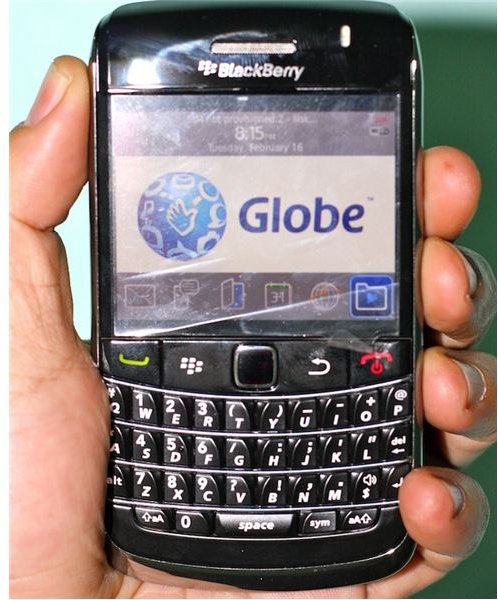 The BlackBerry Bold 9700 is my third smartphone. I previously scored the Google Nexus One in addition to my iPhone 3GS. I've been using the iPhone 3GS for almost a year now while the Nexus One for a couple of months. Coming from two touchy phones with virtual keypads, you can just imagine how different it is to use the BlackBerry Bold 9700 with a real QWERTY keypad. Fortunately I've used the Sony Ericsson P990 before so I'm pretty much used to having a QWERTY keypads.
But this is just one difference between the BlackBerry Bold 9700 and the other two smartphones I have. The rest of the BlackBerry Bold 9700 features are totally different from the iPhone and Nexus One. It's a whole new mobile phone experience - new interface, new controls, new navigation, and new operating system infrastructure.
Design and Form Factor (5 out of 5)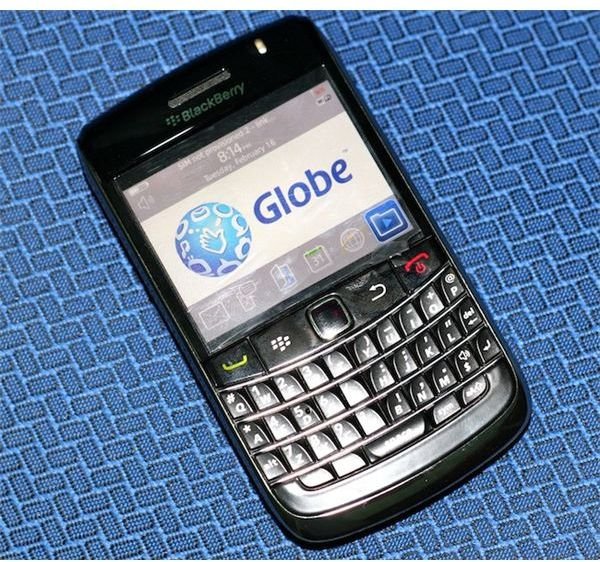 Compared to the iPhone and Nexus One, the BlackBerry Bold is way smaller in size. While this is a welcome respite from bringing a huge phone, there's a downside to it, particularly the loss of some screen real estate. Although it only has a 2.44-inch diagonal TFT LCD, it's a good thing that RIM decided to make the screen resolution to 480x360 pixels hence providing a clear, crisp and bright display.
Design-wise, a friend who happens to be an IT person described the BlackBerry Bold as "handsome." Indeed the small form factor, and the classic design with a touch of black leather back panel gives the phone a classy appeal. The black leather back panel also gives the Bold 9700 a secure grip. Other noteworthy physical features of the BlackBerry Bold 9700 are its glossy, black-piano frontal finish and rubber lining on the side.
The Bold 9700's QWERTY keyboard is also a nice feature, the chiseled edge keys makes typing messages a breeze even if these keys are too small. Finally, the phone also sports a nice soft-touch-enabled trackpad which replaced the old, problematic trackball of its predecessor, the BlackBerry Bold 9000. You use this trackpad to navigate through menus, screens and for selecting options.
Messaging Features (5 out of 5)
Since I have not used a BlackBerry phone before, I was not aware of its many messaging features. Aside from the usual SMS application the BlackBerry Bold also supports various IM clients including GTalk, Yahoo Chat, and Windows Live Messenger. It connects to the BlackBerry Internet Service which is actually a push email feature. But then, you can have those chat facility with other smartphones, right? What sets the BlackBerry Bold 9700 apart from other smartphones in terms of messaging is the BlackBerry Messenger. This proprietary RIM chat facility makes use of the BlackBerry PINs. These PINs are unique identifier of each and every BlackBerry handsets ever made. Through this PIN, you can send messages to other BlackBerry users as well as received messages from them. Without the BlackBerry PIN system and the Messenger service, a BlackBerry handset is just like your ordinary smartphone.
Applications (4 out of 5)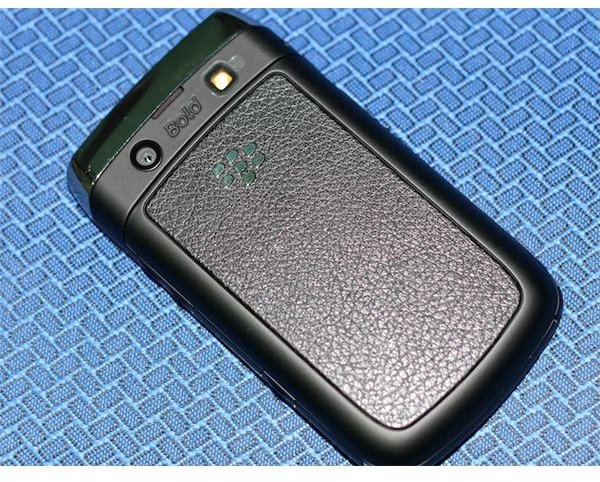 If the iPhone has the iTunes Apps Store and the Nexus One got the Android Market, the BlackBerry has the BlackBerry App World, its applications marketplace. Through the BlackBerry App World, you can purchase paid BlackBerry apps as well as grab those free ones. Although not as huge as the volume of apps in both the Apps Store and Android Market, the BlackBerry App World is certainly growing continuously. Several major mobile applications are already available in the App World including Twitter, Facebook, MySpace and other social networking as well as productivity apps. Installing BlackBerry apps can be done by visiting the App World and choosing from a massive array of free and paid apps, or you can look for the apps using your computer and then send the install link to your mobile phone as an email. From there you can install the app on your phone.
Usability (3 out of 5)
As a business phone, the BlackBerry Bold 9700 has all the features that you need. You can easily have your corporate email account connected to your phone provided that your enterprise IT infrastructure support such connectivity. If it does, then you can receive your corporate email messages on your BlackBerry phone like a regular SMS. The BlackBerry Bold 9700 also supports and reads various MS Office files including PPT, Word, and Excel. So, you can practically load up your files, go on a business trip, and check them out on your phone while on the move. No need to install additional app, as these software comes preloaded on your Bold 9700. The phone also has several Personal Information Management tools including Calendar, Voice Recorder, Note taking and contacts management tools. Just like a regular smartphone, the BlackBerry Bold 9700 has all the business productivity apps that you need.
Multimedia Playback and Management Features (4 out of 5)
The BlackBerry Bold 9700 is loaded with multimedia management tools which include a 3.2 MP camera which can also capture video, MP3 music player, voice notes recorder and photo management app. It comes with a standard microSD card slot which you can expand for extra storage. The phone's camera is an improvement to the 2MP camera of its predecessor. And what an improvement it is. Though not as spectacular as other phone's cameras with higher resolution, the BlackBerry Bold 9700's camera manages to produce good quality images. What's good about this phone is that you can easily share photos and video you took using its camera through various means - email, MMS, BBM and Facebook.
Our Verdict (5 out of 5)
The BlackBerry smartphones have always impressed me as business phone. To be honest I never really thought that I'd be owning and using one. But then I did took the plunge and got it. And I never regret my making that decision. The BlackBerry Bold 9700 is BlackBerry is a great all-around smartphone that will cater to both your entertainment and business needs. It's got the apps, the network and Internet connectivity, multimedia functions. Practically everything about the BlackBerry Bold 9700 is worth every penny you spend buying it.
If you're looking for a useful smartphone that is not touchscreen-enabled, get the BlackBerry Bold 9700.