Empower SMS Viewer for BlackBerry: Customize the Look and Feel of Your Text Messages
If you're like me, your a sucker for makeovers. I mean at the end of the day who doesn't want their homes, their life partners or more importantly their mobile phones to look pretty? The Empower SMS Viewer v1.82 application operates on this principle as it lets BlackBerry users view their texts with style, allowing all of us to incorporate texts colors, smileys, graphic backgrounds, web links and more into our SMS format.
Overall Usage: (4 out of 5)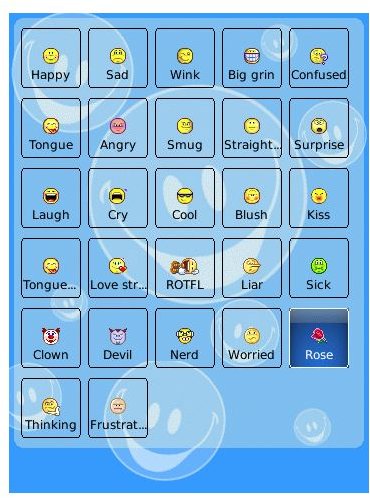 As you can see, the Empower SMS Viewer is purely for fun and those who don't care for cosmetic add-ons should avoid this program. After downloading the application, I was expecting the worse (more of a black and white offering) however I must say the cheery background did bring a smile to me.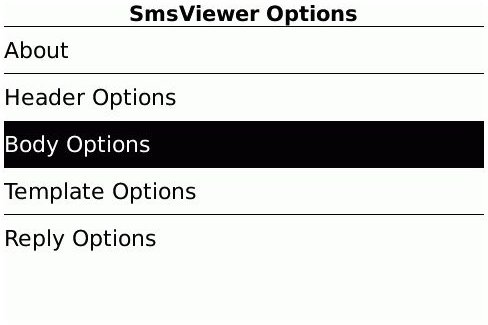 The first time you run the application, you are led to the SMSViewer Options Page. Here you can customize the various options according to your personal preferences.
The different categories are; Header Options, Body Options, Template Options, Compose Reply Options and Advanced Options.
All options have selections which include: "Font Name", "Font Size", "Font Color" etc.
On playing around with the different options, I finally settled on a bright smiley blue background with black and red fonts. Must say even viewing my sms bills was a fun experience! What also struck me was how quick the application really was and how it worked seamlessly on the BB OS. No freezing or lagging, just pure fun!
Here is a quick look at the features courtesy of BlackBerryApps.Com
Fully User Customized graphical backgrounds
Icons that can be set separately for Incoming and Outgoing SMS messages
Real graphic Smileys
Weblinks can be created from simple HTML URLs
Quick compose using SMS Templates and SMS Smileys!
Change your Font, Style and Header Colors to match your personality
Numerous customization abilities based on each aspect of the program
Full Integration with the Quick SMS and SMS Popup apps.
Full Integration with native SMS application.
Works with all Blackberry Operating Systems from 4.2.1 and Above.
Conclusion (3 out of 5)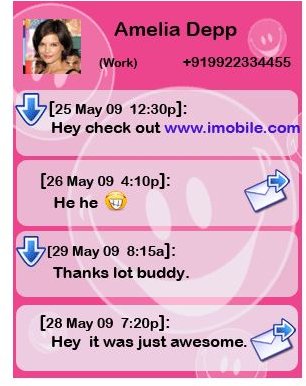 Empower SMS Viewer doesn't revolutionize texting on BlackBerry Smartphones, nor does it claim to be a cutting-edge application.
What it does do is bring some cosmetic changes and I must say it serves that purpose well.
Users who want to have some fun should definitely try the application. Personally I think the application will be a hit among the younger BlackBerry crowd and those who belong to the fairer sex ;)
However the $14.99 price tag isn't really justified and I feel they should lower it to at least half that current price.