IStockManager Monitors and Manages AMERITRADE Accounts on Your BlackBerry
Superb Free Application
If stocks, shares and international trade are your bread and butter, iStockManager is the perfect free application for your BlackBerry Storm.
With a sensible, instinctive interface that displays all of the vital relevant data you could possibly need to keep tabs on the markets, iStockManager is free - so there's very little reason not to use it!
Although theoretically compatible with all but the Pearl series of BlackBerry devices, iStockManager is best used on the BlackBerry Storm, Bold and Curve series of smartphones.
Installation via Email
Available to download from everythingberry.com, iStockManager can be acquired only via OTA (Over-the-Air) installation - you'll also need an email address accessible from your BlackBerry to get it, which may of course limit who does and doesn't use iStockManager. As a rule of thumb if your BlackBerry connects to a BES server then you've probably got an email address that can be used to pickup the installer files.
It is unusual to find an application without an SMS or desktop installation method - however there is one other key requirement that users of iStockManager will need in order to receive the full benefit of the software.
iStockManager Screenshots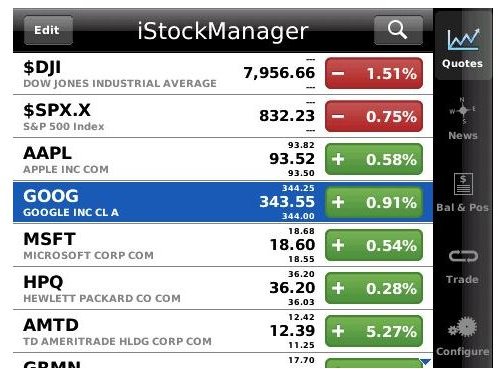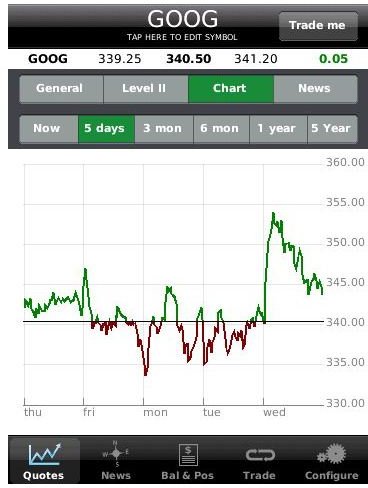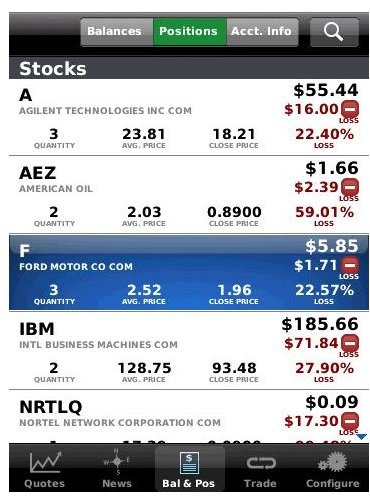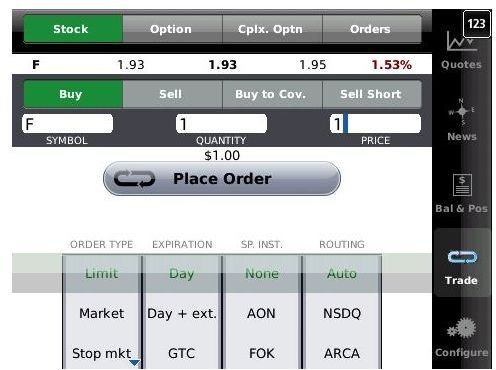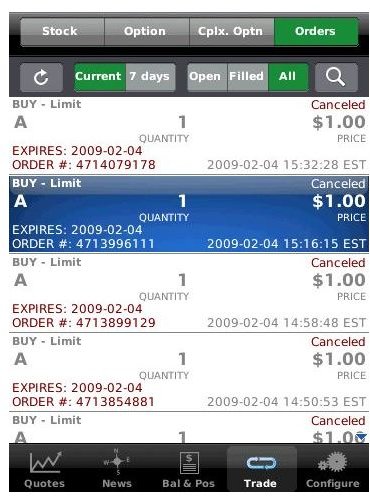 Ameritrade on BlackBerry
IStockManager is useless without a TD Ameritrade account - it is the information streamed from the servers that populates the various screens, tables and charts within the app.
TD Ameritrade is the popular online brokerage site that provides superb desktop software for its customers and a flat fee per transaction. You can visit www.tdameritrade.com to open an account.
The account is of course necessary to login to iStockManager on your BlackBerry - and once logged in all of the information you could possibly need is accessible from your phone!
Great For Active Traders (4 out of 5)
As you can see from the screenshots, iStockManager is a visually appealing, well organised piece of software that displays all of the relevant share prices, market movement and news as required by your settings and your TD Ameritrade account.
Of course without a TD Ameritrade account iStockManager cannot be used - so if you want to use the software, you need to be an active trader.
It's a superbly realised application that compliments the TD Ameritrade website perfectly - highly recommended.