Voxofon Kills International Calling Cards - Make Low Cost International Calls On BlackBerry
Call International From 1.3 c/min!
International calls of any kind - business or personal - can be expensive enough via a traditional landline and almost prohibitive on 90% of mobile phone packages.
Voxofon Call Abroad hopes to change all of that, providing international call tariffs from as little as 1.3 c/min.
Once installed, the application integrates with your BlackBerry allowing you to select your from your standard contacts list to make calls worldwide, and is available free from everythingberry.com for both direct download and OTA (over the air) installation to your handset via SMS or email.
Feature Packed
Voxofon Call Abroad requires some configuring once installed - these are all options to do with what aspects of your BlackBerry's telephony systems can be accessed by the new application.
It really is a feature-packed application, a rarity for a free tool and no signuip is required - although if you do signup via the phone application, you get upto 30 free call minutes, depending on where in the world you are calling or receiving calls from. This is a great benefit for trying out the service.
That's right, Voxofon Call Abroad for BlackBerry not only allows you to call abroad, it also takes calls from abroad, and SMS messages can also be sent via Voxofon,
Screenshots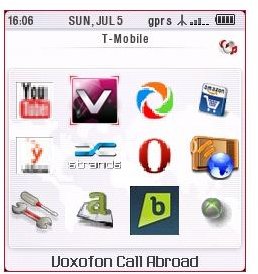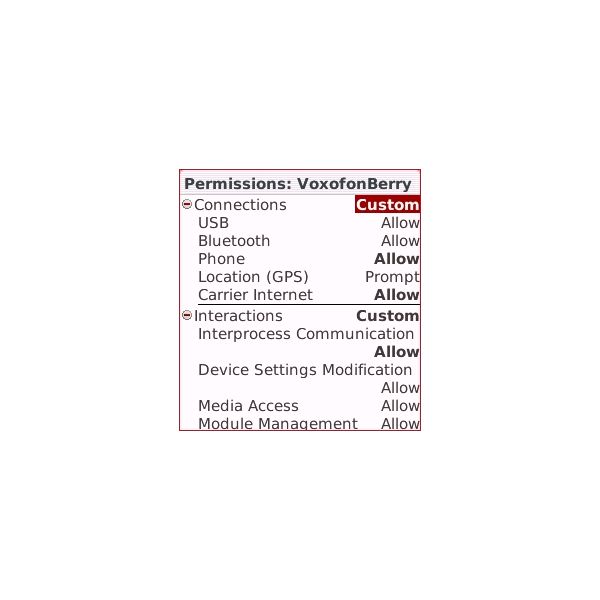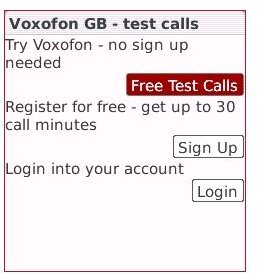 Goodbye Calling Cards
The 7130 series of BlackBerry devices can all take advantage of this great free application as long as they're on OS 4.2 or higher, while the Pearl, Curve 8300 and 8700 series, Bold, Tour, Storm and Pearl Flip phones will all run it.
Voxofon Call Abroad can be configured to automatically load when you dial or select an international contact, basically taking over the management of the call away from your BlackBerry's native telephony and carrying the data through Voxofon's own systems.
Calling abroad in this way when you've previously utilised calling cards is of course a massive enahncement to the international calls experience, and once you've tried Voxofon Call Abroad, there's little chance of you turning your back on this must-have application.
Beyond International Calls (4 out of 5)
Voxofon Call Abroad can be used via a desktop computer as well as a myriad of mobile devices, and can be called from many countries, including the usual North American and European Union states.
The service goes beyond international calls as well, offering huge reductions on local calls, and even giving users the option of using a Voxofon calling card.
A great application and service, find out more at the product's home page, www.voxofon.com.