Slacker Mobile Review For Blackberry
Music Is Life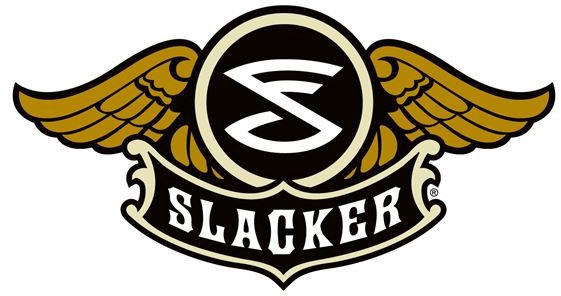 Taking music with you wherever you go has been a common string that ties just about everyone together these days. Because of this, there are also a seemingly endless number of ways to get your tunes, with new options showing up on a daily basis. Slacker Mobile has managed to stand out from the crowd because of a number of very useful and unique features.
The main functionality that Slacker offers is the ability to type in the name of a band you know you like and then let Slacker do the work of finding similar bands and building a custom radio station just for you. Then, you can sit back and enjoy a playlist of music by your band of choice interspersed within a number of other bands that fit the same genre and style of music. I myself have discovered a host of new bands this way and Slacker really does make it super-easy to expand your music library in just a handful of uses.
Get Organized
Slacker also makes is exceedingly easy to organize your stations and find them with no delay. There are several dozen pre-set stations that run the gamut of genres and provide the listener with a mind-boggling variety of musicians within those chosen genres. However, as previously stated, where Slacker truly shines is in its ability to identify band titles and then design a playlist around that band's style.
One of the convenient features that is unique to the Blackberry Slacker platform is the program's auto-caching of previously-tuned custom stations that saves directly to the mobile's memory card. This feature seriously cuts down on the inherent startup time of the program and gets you to your music much quicker than would be possible otherwise and also keeps the program from cutting out in the event of a network signal loss.
Hear Clear
Speaking of signals and networks, that is another area in which Slacker does not disappoint. The clarity of the music is quite good and is on-par with a good digital radio signal in any well-populated area. Plugging it into your car's stereo will allow you to enjoy the same, or better, quality of music that you would otherwise, but this time the music is suited to you.
There is usually a short delay between songs as the new song buffers as to keep from skipping, but this delay is typically no longer than five or ten seconds. In addition to the delay, the free version of Slacker is ad-supported so you'll have to deal with a 30-second ad about every 10 songs or so. Compare that with your local radio station and I think you'll find that Slacker wins, hands down.
The Bottom Line (5 out of 5)
Slacker Mobile is one of those programs that just about everyone with a Blackberry already has and those who are new to the platform are just a trial away from falling in love with. I'm here to tell those of you who haven't yet tried it out that it is truly a worthy download. You can't beat free, and even if you could, I doubt that anything would come close to the custom-station creation that Slacker offers. Enjoy it while you can because something this good doesn't usually stay free for very long!
Screenshots