Strands Social Player Review for BlackBerry: Links with Last.FM Content and Sharing
Award Winning Application
Strands Social Player is a streaming music app that brings new music to your ears based on your tastes as well as facilitating connections with new people, who share your interests.
It certainly sounds a lot like Last.fm, which is probably why the Strands Social Player now incorporates support for Last.fm accounts.
Strands is another in a long line of recent streaming media players for the BlackBerry platform, one that was the recipient of the Mobile Rules 2008 award for the best multimedia application.
Desktop Install Only
Available for download from Weebly.com, Strands Social Player first of all needs to be unzipped – and as such downloading to your desktop computer is required.
Once the download is complete and your BlackBerry is hooked up via USB connection to Device Manager, use the BlackBerry software on your PC or Mac to add a new program, and browse to the StrandsSocialPlayer.alx file that you've just extracted from the zip archive, selecting it as a new application to add to your device.
Installation shouldn't take more than a few minutes, and once complete it's time to use Strands Social Player for BlackBerry!
Strands Social Player for BlackBerry Screens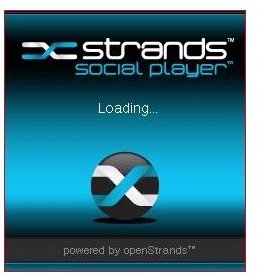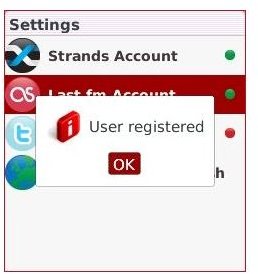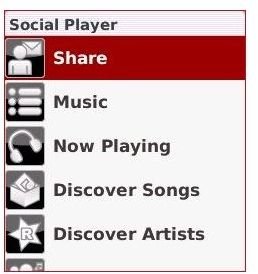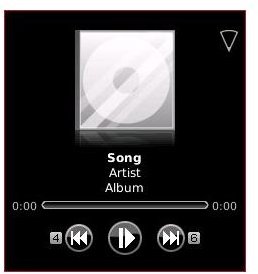 Great Service - Major Limitation
To use Strands Social Player for BlackBerry an account must be setup on the MyStrands.com website. However at the time of writing, unless you have a MyStrands account already the service isn't currently accepting new accounts.
This means that only users with a desktop version of MyStrands or migrants from a different mobile platform who might have an account already can use this application, which limits the attraction somewhat, especially as Strands Social Player will display cover art and a list of recommendations from over 6 million songs.
No Account? No Use! (2 out of 5)
With the promise of a new streaming music media application for BlackBerry, Strands Social Player is just a step away from being a vital application for the platform.
The reason for the cessation of new accounts isn't explained, but can only reasonably be down to infrastructure or licensing issues.
Certainly other online media streaming services – such as Last.fm – have no issues or reason to prohibit new accounts, so while this is a great little BlackBerry app that is a well designed realisation of the desktop version, Strands Social Player for BlackBerry is best avoided.