Review: IntelliBerry For Blackberry Smartphones
Search Abilities
Intelliberry exists to serve your search requests. The premise is simple, rather than search through each folder users have a more "Windows Vista" type search ability that allows them to search for files by names and letters and partial names, therefore pulling up files more quickly since looking through their whole device folder by folder is no longer needed.
Adding to the search abilities of the device I personally liked that I could choose to search only apps, only contacts, and other files or choose a combination of available types using simple to navigate to check boxes.
Here's a look at the search screen, notice the easy to click on file type boxes: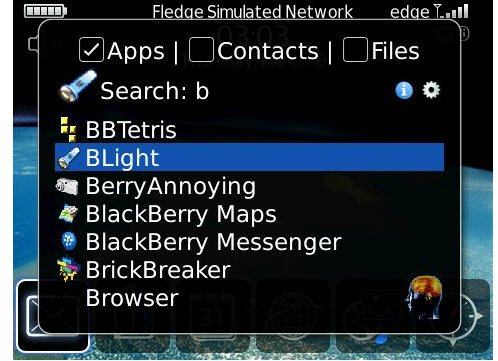 As you can see typing only the letter "b" allows users to see all Apps in the case above in alphabetical order. Users can also then click on Contacts to add contacts to that list: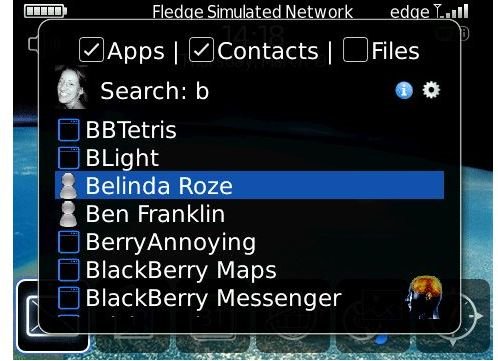 Then of course you can add the files checkbox for those results to be displayed. I didn't find much of a need to use all three at one time, but it does show the power of the application.
The application not only searches your physical device it also searches your external memory via your memory card slot, which makes it easier than ever to find files you may want to tranfer to and from your device and access for any other reasons.
Navigational Abilities
Aside from just performing searches this application also offers a few sleek screens of its own. The first of those screens is the contact info screen once you find your contact. This is a very simple offering that gives you the users call photo if available, there mobile number, an SMS to mobile option and there email address, simply click on any of those options and you can call, email or sms your friends, families and co-workers.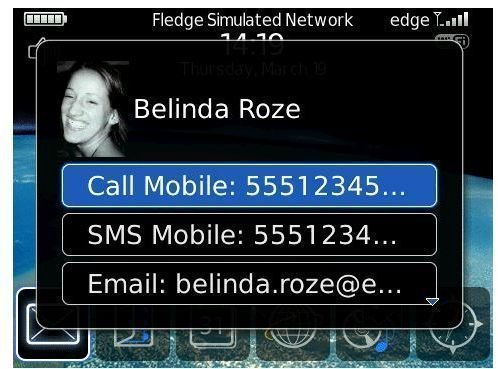 The application also uses something known as "Magic Words" which allows you to more quickly launch applications, perform searches and more! For instance clicking on a magic word phrase will launch a Google search in your browser to help you find information more quickly. To use magic words you simply put certain letters in front of the word for instance "g spain" will do a Google search on the word Spain, while "w Europe" will bring your mobile browser to Wikipedia with the search word "Europe" or even "A Nintendo Wii" to search Amazon for a Nintendo Wii to purchase, the possibilities are endless!
Overall the Navigational abilities are excellent thanks to their ease to use and shortcutting abilities.
Conclusion
For only $4.99 from Mobihand I must admit that I was thoroughly impressed with every offered ability found on IntelliBerry, from the super easy to learn user interface to the over abundance of shortcutting IntelliBerry is one of the better and cheaper to acquire apps i've used in recent memory. Screens are easy to navigate using your devices trackball and other navigational abilities and the programs search capabilities are top notch. Not convinced, try the Blackberry Apps free 4 day trial, I'm positive you'll cough up the $5 for this app after that point.