Better Curves? BlackBerry Curve 9360 Review
Lovely Curves?
With all the new BlackBerry mobiles being released lately it was only a matter of time before the Curve line up got a new member. Despite previous cheap builds and lackluster features, the new BlackBerry Curve 9360 has been taking the marketplace by storm. This new BlackBerry release is indeed a strong competitor, even within the RIM line up. The previous Curve had a slightly cheap feel and build, but thankfully, RIM has returned the Curve 9360 to its sleek, durable and luxurious roots.
Design (4 out of 5)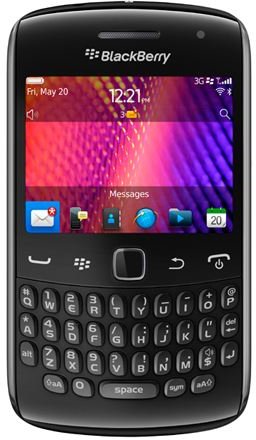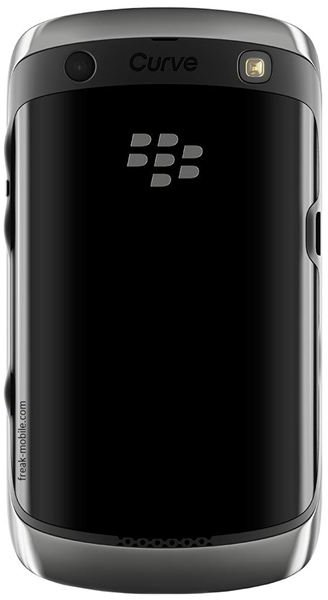 The BlackBerry Curve 9360 is a candy bar device. It is a Curve and users will be familiar with its shape and trademark physical keyboard. Not much has changed in terms of its design, the edges are slightly curvier and it has a slightly smaller form factor than the previous model. In addition, the new Curve feels incredibly thin, sleek and secure in the hands. The phone measures 4.29 x 2.36 x 0.43 inches (60 x 11 x 109mm) in width, thickness and height, respectively and at just 3.5 ounces (99 grams) it is very light.
The BlackBerry Curve 9360 has the same keyboard and trackpad as other Curve models. On the rear of the phone is a 5 megapixel camera with a single LED flash beside it. The sides of the device house the camera button, volume keys and a customizable button which can be set to access any menu you desire and the microUSB port. On the face of the device is the usual display light, then screen, physical buttons, trackpad and the keyboard. On the top is the lock button and a standard 3.5mm headphone jack.
The screen is the most exciting feature in the design of the Curve. It is a 2.4 inch display with HVGA resolution and 246 dpi. Previous Curve models used a 320 x 240 display. Now, the Curve 9360 features a 480 x 360 display which lends itself to better graphics and a better viewing experience. The display is both bright and vibrant.
User Interface (4 out of 5)
The BlackBerry Curve 9360 features the new BlackBerry OS 7. The BlackBerry OS 7 takes this simple stance – it features the same BlackBerry framework but with an improved, more vibrant and faster environment. While maintaining the same BlackBerry feel the new OS and interface does give off a more modern aura and transitions well with all dedicated BlackBerry users.
This new interface allows you to customize your experience. You are able to manage panels as you see fit. The status panel stays the same, below it is a notification panel, the screen/background space and the usual BlackBerry icons grid. The real transformation is in its usability – swiping, selecting and accessing menus and options has been improved drastically for a much friendlier and more efficient user interface experience.
Features (4 out of 5)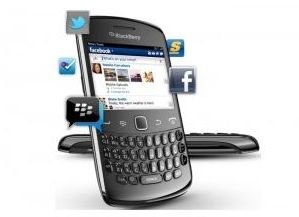 The BlackBerry Curve 9360 features a 5 megapixel camera which has improved in terms of quality in comparison to older models. While indoor and darkly lit shots are practically useless, users are still able to take very decent outdoor and adequately lit shots without issue. There is still no sign of HD video recording on the new BlackBerry Curve 9360. Video quality is, however, decent thanks to a 640 x 480 pixel resolution and 480p video recording capabilities.
In addition the BlackBerry Curve 9360 has a list of all its most standard applications such as a music player, video playback player, maps, and so on. Other applications can be downloaded via BlackBerry App World. However, many of the apps are still not working on the new BlackBerry OS 7.
The BlackBerry Curve 9360 comes with 512 MB of RAM and an additional 512 MB of internal storage for all media. The microSD card slot supports up to 32 GB of additional storage space as well. The Curve also supports Bluetooth, Wi-Fi and GPS connectivity.
Performance (4 out of 5)
Calls on the new Curve device are exceptionally clear on both ends. However, the speakerphone does leave much to be desired. Thankfully, call clarity is at its peak with no echo, dropped calls, chips or background noise interference.
Battery life is great. It will last up to 5 hours of talk time and 14 days standby on GSM networks. UTMS talktime lasts for 5 hours of talk time and 12 days of standby. Audio playback will last for up to 25 hours, while video playback lasts up to 6 hours.
Verdict (4 out of 5)
The BlackBerry Curve 9360 is a great mobile phone to have. However, it lacks any real changes outside of its speed and functionality. The phone still maintains the same Curve look although it's more secure and more polished than older models. The new user interface and OS are worth a look as BlackBerry moves from OS 6 to 7.
The new BlackBerry Curve 9360 is a fully capable messaging device for all ages and transitions well into a business type mobile. It features a higher speed than older models and it is reasonably priced. With its sleeker and harder-shell design, faster speeds and brighter display unit, the BlackBerry Curve 9360 will get any job done.
References