Best Text Reading Application for BlackBerry (Text-to-Speech)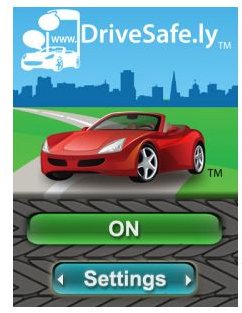 Text reading apps are great for situations in which it is not convenient to pick up the phone to read a message or respond to a call, such as when driving, or in cases where there is visual impairment. What follows is a review of BlackBerry applications that have text-to-speech capabilities. At the end of the roundup, we will choose the best text reading app for BlackBerry phones from the list.
DriveSafely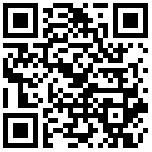 This free app is geared toward preventing motorists from texting, talking or otherwise using their phones while driving. DriveSafely lets you listen to incoming SMS and emails by using the app's TTS (text-to-speech) technology to speak the message. It will even allow you to give commands such as a "repeat message" or "call back sender" so you don't need to so much as touch the phone. Easy and efficient, this is a great app.
Polyglotz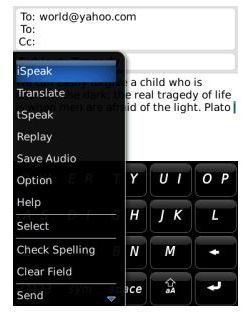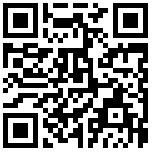 Polyglotz is a speaking language translator that supports over 30 languages. It can be used as a communication guide or learning tool. The deaf and visually impaired should also find its text-to-speech capabilities quite useful. The deaf can use it to communicate with those who don't have sign language skills and the visually impaired can use it to have the app read out SMS and email messages to them.
The app also supports web translations, so users can have the app translate foreign language web pages by simply entering the address of the page to be translated and selecting the desired translation language. On the downside, the voice inflections of the speaker/synthesizer aren't quite right, which makes some translations difficult to understand.
The speaking translator supports: Albanian, Chinese, Romanian, Russian, Serbian, Slovak, Czech, Danish, Dutch, English, Finnish, French, Spanish, Swedish, Turkish, Vietnamese, German, Greek, Hindi, Hungarian, Indonesian, Italian, Norwegian, Polish, Portuguese.
The text translator supports these languages: English, Spanish, Albanian, Arabic, Bulgarian, Catalan, Chinese, Croation, Filipino, Finnish, French, Galician, German, Greek, Hebrew, Hindi, Hungarian, Indonesian, Swedish, Thai, Turkish, Italian, Japanese, Korean, Czech, Danish, Dutch, Estonian, Latvian, Romanian, Russian, Serbian, Slovak, Lithuanian, Maltese, Norwegian, Polish, Portuguese, Slovenian, Ukrainian, Vietnamese.
DriveCarefully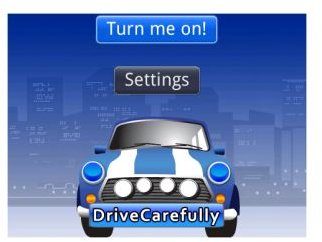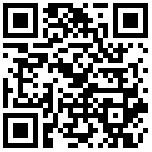 This app is similar in function and features to the DriveSafely app. Once you turn DriveCarefully on it will read out your emails and SMS according to the settings you specified. There is also an auto reply feature that can be set to respond to the sender to let them know that you can't reply right away.
There is also another app that was developed with the objective of reducing the number of people who do texting while driving (TWD). It is called TextandDrive. It has similar features to DriveSafely and DriveCarefully so we won't lists its features here, but it's also a competent text-to-speech and email-to-speech BlackBerry app.
Elertify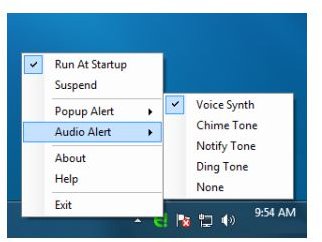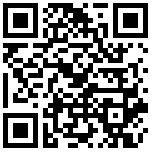 This app is suitable for those who tend to get a lot of BlackBerry messages and alerts while they are using their computer. Elertify is a text-to-speech application that can be used to raise an audio alert or pop up message, (of a BlackBerry event) on a computer, so you don't have to pickup the phone to see what the alert is about. There is even a voice synthesizer that will tell you who is calling or who is sending a text or email. The solution can even be used to respond to SMS and emails from the computer.
Conclusion
As can be seen, these BlackBerry apps can be used to translate text-to-speech. In some cases this ensures safer driving and in others instances it improves accessibility for the visually impaired and the deaf to use the BlackBerry platform. There is no doubt that the text-to-speech capabilities of these apps can also lend themselves to a greater degree of convenience, but the overall feature set and ease of use of the DriveSafely app earns it bonus points above the others and gives it the title of the best text reading app for BlackBerry phones, for now.
References