Best BlackBerry 9700 Apps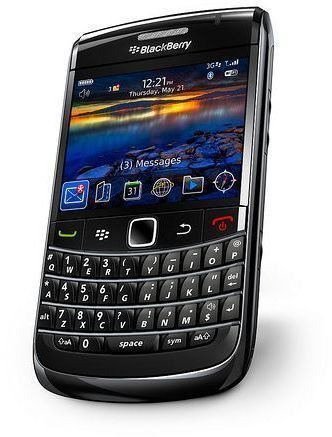 BlackBerry Bold 9700 Apps
High resolution display, track pad navigation, and enhanced multimedia playback are some of the interesting features of the BlackBerry Bold 9700 smartphone. Although it is relatively new to smartphone users, already there are hundreds of BlackBerry 9700 apps available. Let's see what the best applications available for your BlackBerry Bold 9700 today are.
10. WorldMate Live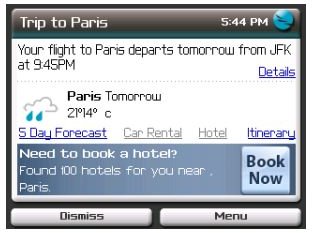 WorldMate Live is one of the most useful apps for frequent travelers. It gives you access to trip details such as itineraries, currency converters, weather updates, and much more. Another useful feature of WorldMate Live is its ability to sync between Outlook Calendar, personal websites, the WorldMate Live website, and your BlackBerry phone. Therefore it is very easy to plan and follow your schedules.
9. Score Mobile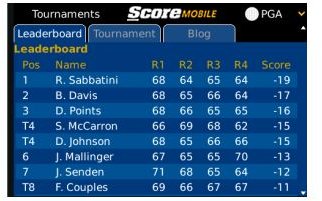 Score Mobile is one of those BlackBerry 9700 apps for sports lovers. It allows you to easily find the latest sports scores, recaps, top stories, game previews, and league standings. Main sports they cover are NFL, MLB, NASCAR, NHL, PGA, and NBA. Another advantage of the Score Mobile BlackBerry Bold application is the ability to read live blogs for major game events.
8. Facebook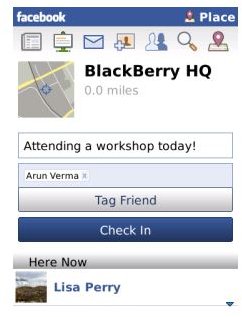 No introduction is needed for Facebook. You already know why you need it and why you use it. The Facebook BlackBerry Bold application lets you to do many things you already do with Facebook. It lets you send messages, upload photos, poke friends, invite friends, and much more.
7. UberTwitter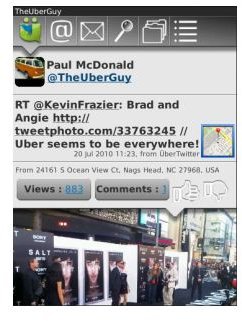 Twitter is everywhere. Many people love to tweet and there's a good chance that you are also a heavy Twitter user. UberTwitter facilitates your Twitter needs as a fully featured Twitter client. It also includes great features such as URL shortening, Twitter lists, photo integration, embedded videos in tweets, tweet shrinking, and Twitter avatar. Definitely UberTwitter is a must have option among BlackBerry 9700 apps.
6. Dictionary.com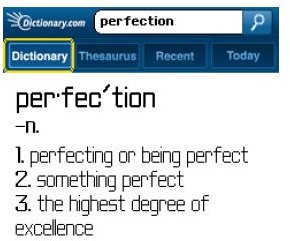 Dictionary.com is another useful BlackBerry 9700 app. It was one of the popular apps for iPhone users and now it is on the BlackBerry Bold too. It includes more than 500,000 words, definitions, and synonyms. Dictionary.com has phonetic and audio pronunciations too. Spelling suggestions and the popular word of the day are other features of this application.
5. Blackberry Bold 9700 Free Apps: Opera Mini
[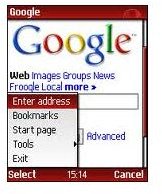 ](/tools/Opera Mini)
Opera Mini is a free browser that can be used for the BlackBerry Bold 9700. One advantage of Opera Mini browser is its ability to load most web pages in less than five seconds. If you frequently use the internet through your smartphone Opera Mini is a must have app for your BlackBerry. Among Blackberry Bold 9700 apps, this is one of the best and most useful tools.
4. Pandora Radio Application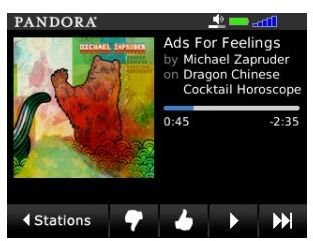 Pandora is a free personalized radio application and if you are looking for radio apps for your BlackBerry Bold, this might be an interesting choice. Once you state your favorite artists or songs, Pandora will create a "station" for you that will play music you like. You can also listen to existing stations and they have almost all types of music including hip hop, jazz, country, classical, pop, dance, etc. Pandora is a cool BlackBerry 9700 app to use and enjoy.
3. Drive Safe.ly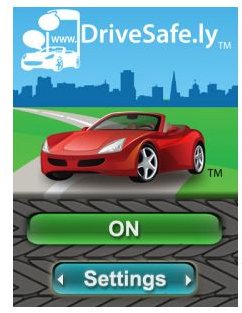 If you spend a lot of time in your vehicle, Drive Safe.ly is something that you must use as a BlackBerry user. This great application reads your text messages and emails so you can keep driving safely while listening to your messages and emails. Not only does it read your messages and emails but it can also auto respond to them. That's why Drive Safe.ly is superb if you are on the hunt for BlackBerry Bold 9700 apps.
2. BeWeather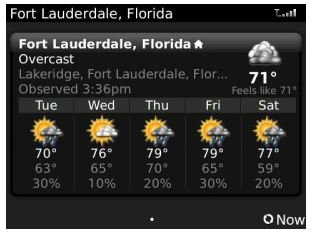 If you are careful about weather, then BeWeather is one of the best weather apps for your smartphone. It presents accurate and recent weather information for you. One of the major advantages of BeWeather is its ability to forecast weather conditions for five oncoming days in any part of the world. Temperature, humidity, wind, and pressure are among the information you can get through this smart BlackBerry Bold app.
1. BlackBerry Messenger 5.0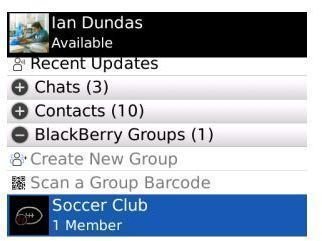 Among BlackBerry Bold applications, BlackBerry Messenger 5.0 is one of the best apps. BlackBerry Messenger 5.0 is really a unique instant messaging service designed for BlackBerry smartphone users. Chatting, sending, and receiving images is quite easy and enjoyable with this fine BlackBerry Bold 9700 application. BlackBerry Messenger is used by many people including celebrities and business people too. So why don't you try it?
More BlackBerry 9700 Apps
If you are looking for BlackBerry 9700 apps these are among the best. There are thousands of other interesting BlackBerry Bold 9700 apps out there too. For more suggestions check out these articles:
This post is part of the series: BlackBerry 9700 Applications
There's nothing you can do without applications in your BlackBerry smartphone. That's why you have to look at these BlackBerry 9700 apps and select some of these for your smartphone.