Five BlackBerry Mobile Video Apps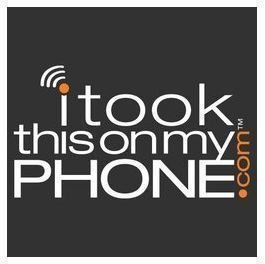 Introduction
Having your BlackBerry with you at all times makes it the perfect device to use for recording, sharing and watching videos. You can use a BlackBerry mobile video app to record and save a video, share it with your friends via social networking sites or online galleries and you can even watch premium content from publishers or other people. Here are some of the best mobile video apps for the BlackBerry.
iTookThisOnMyPhone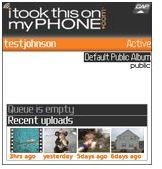 If you want fast and efficient uploading of your photos and videos to your very own online account, this app can provide just that. What it does is provide you with a quick way to upload your photos and videos that you just took to an online photo and video gallery with just a single click. This no fuss approach to content uploading makes it so much easier for you to share and back up your photos and videos using a free online account. The content you have on your online account can easily be managed, printed, emailed and shared with your friends via direct connection to social networking sites like Twitter and Facebook.
TwitVid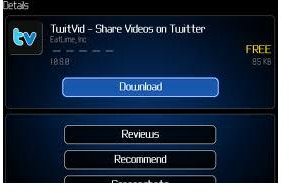 If you love sharing content using Twitter, you will love this app. It is a very simple and elegant way to share videos through Twitter. All you have to do is record a video or simply select an existing video you have recorded previously on your BlackBerry, add an optional message then click Post. This will upload your video and automatically post a link to it on Twitter together with the message you have attached. That's pretty simple and easy, even for people who are not used to sharing rich content on the microblogging service.
Qik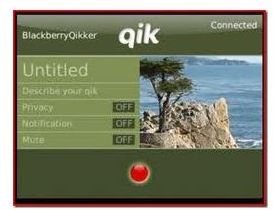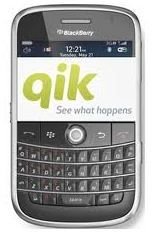 Qik offers a complete suite of features that makes sharing videos easy and efficient. This powerful video app lets you record, save and upload videos. You can share your videos on social networking sites and you can even embed your videos on web pages and blogs. If you want to share your videos live, you can also stream your videos as you are shooting them via this app. In the event that you want to share it only to a few select friends, you can do so by setting the privacy of each video as you see fit. It's a complete solution that will let you do a lot with your videos and have fun while doing it.
Yfrog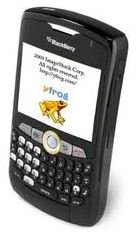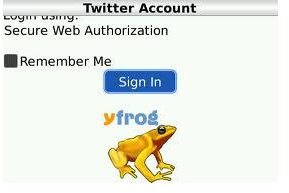 Yfrog is one of the most popular services used by people to share images to their Twitter followers. With this app, Yfrog users can upload both photos and videos so they can share them with their Twitter followers. Whether the video is new or already saved on your BlackBerry, you can upload it to the Yfrog service.
Bitbop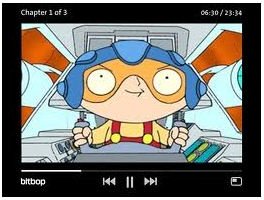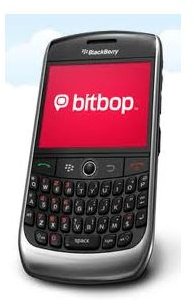 Bitbop is a BlackBerry mobile video app that lets you access the Bitbop service which gives you access to TV programs on-demand. These TV shows include several popular programs from a wide array of channels. You can either stream the shows or download them to your BlackBerry so you can watch them any time. The service is not free, but you can try it during a free trial period where you can have access to 3 shows within 7 days. If you decide to continue using the service, you can purchase full access to the service for $9.99 per month.