Top Five BlackBerry Torch Free Apps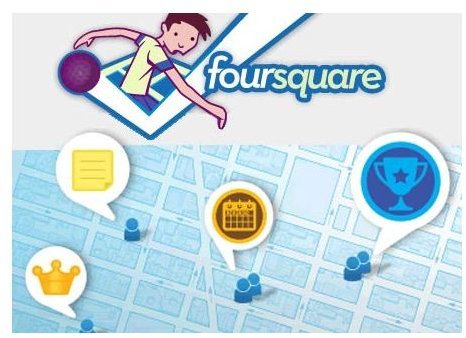 Introduction
Using the BlackBerry Torch is a better experience if you have apps to enhance its usability and to add more functionality. Here are 5 BlackBerry Torch free apps that you should definitely try out.
Foursquare for BlackBerry
Foursquare is a service that lets users check-in wherever they are, whether it is a theater, a coffee shop or anywhere they feel like sharing with their friends and contacts. The service does not just let people tell other people where they are, it also gives them information about the other places around them that they can check out and possibly enjoy. Aside from discovering new places, the service also rewards users with badges, points and Mayorships so they can enjoy the experience more. All of this can be accessed and done with your BlackBerry Torch via the Foursquare app.
CaptureIt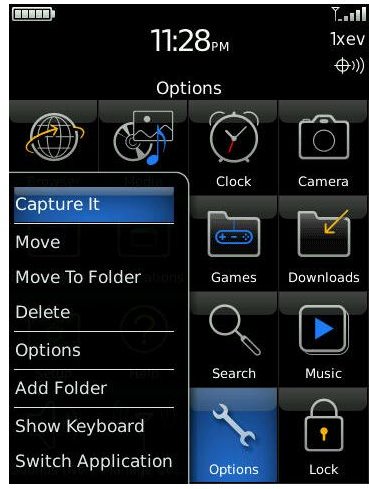 Sometimes, you may find it fun, useful or productive if you can share what you are currently seeing on your BlackBerry Torch screen with your friends or co-workers. This BlackBerry Torch app offers that ability to you in a very efficient way. This is extremely useful if you are an application developer who wants to let your app's users see what they can expect from your application. It would also be fun to share funny chat exchanges with your friends. The app lets you pick where you save your screenshots and you can organize your screenshots by folders.
Google Maps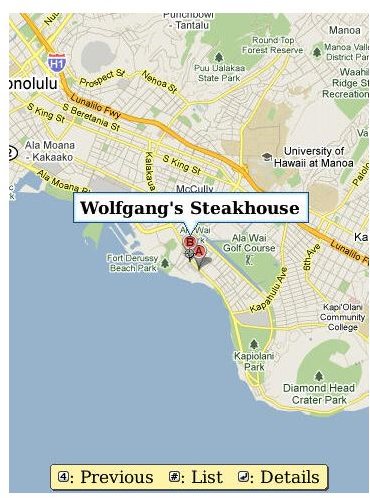 One of the most useful type of apps to use on mobile devices are maps, and the most popular one out there is Google Maps. This app can give you directions from your origin to your destination, whether you are taking your own car, taking public transportation or even using a bike to travel. It gives you your current general location on a map, allowing you to see exactly where you are and what kind of establishments are in your vicinity. You will have multiple ways to view maps with the included layer views in this application. Any BlackBerry Torch user should have this app on their device, especially those who love traveling.
Plug It In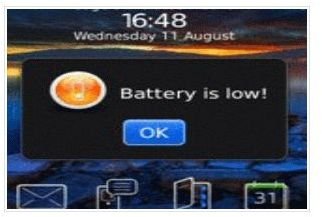 There is a built-in feature in BlackBerry devices that allows users to see if they are already running low on battery, but this app gives you the ability to receive a notification when the battery life level reaches a certain point that you set yourself. You can have it show the notification via a pop up message and even with the help of flashing LED lights and playing sounds. The notification will not disappear until you charge your battery and have the power level go up to the point that you have set. It is simple functionality but is quite useful, nonetheless, especially if you do not want your battery running out at the most inconvenient moments.
Bit.lify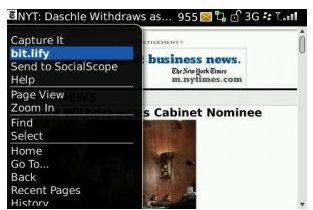 The URL shortener Bit.ly can now be used easily on BlackBerry devices via the Bit.lify app. If you share a lot of links with your friends and contacts especially via services that have character limitations, shortening links by using this app will be a great help to you. You'll certainly find this one of the best BlackBerry Torch free apps out there.