Best Free BlackBerry Curve 8330 Apps
This is a round up of some of the best free apps for the BlackBerry Curve 8330. There are many free apps that are compatible with the 8300 series, and other BlackBerry models but these are among the most popular applications.
Google Talk
This is a wonderful instant messaging application that integrates brilliantly with the BlackBerry Inbox, this ensures that your alerts are not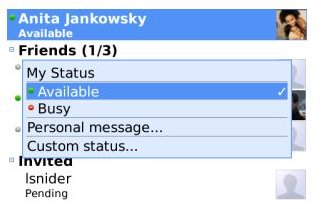 lost in the sea of messages that you receive by bringing all the messages to the top. Google Talk also allows for:
The use of emoticons to express yourself.
Inviting multiple users into one conversation.
Viewing your friends updates in real-time, whether your status is set to Available or Offline.
EverNote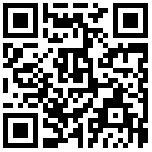 Now, we all know that you can't really predict when the next brilliant idea will come, but nevertheless we serve ourselves well by recording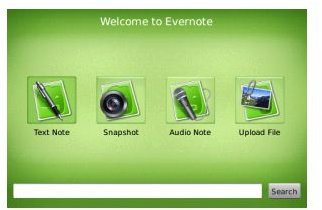 those thoughts and ideas. With EverNote you can take notes in the form of voice memos, text notes, pictures and even videos. And to make things super convenient and efficient, you can sync the app with your desktop (PC or Mac) to ensure that your notations are fully backed up and ready for you to work on them.
There are lots of ways to put this app to good use, some ideas include: making meeting jottings; taking photos and making notes as to how they inspired your next big idea; or taking a photo of a business card so you don't have to keep the paper version.
Dictionary and Thesaurus – Dictionary.com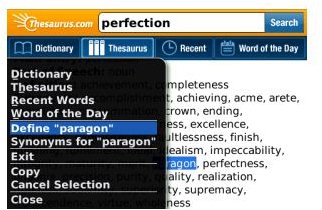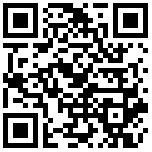 It happens all the time; you are reading an interesting book or article and from nowhere the author uses a word and you have no idea what it means. For situations like these it is a blessing to have a dictionary handy. The app has more than 325,000 words and their definitions, with more than 275,000 synonyms and antonyms.
If you are not sure how the word is pronounced, the app also has audio and phonetic pronunciations. As with most of the really great free BlackBerry Curve 8330 apps, it is well integrated into the other features of the phone, so for example you can pull up the meaning of a word while writing an email.
Color ID FREE! LED Light Customizer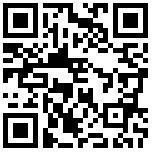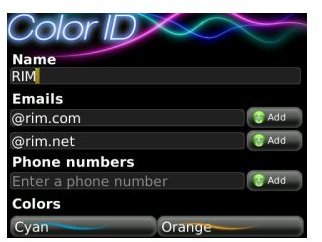 With this app installed you can see who is contacting you by the colors that your LED lights emit on your phone. You can assign different colors to emails, SMS and voice calls so it is immediately clear who is trying to reach you, and all without looking at the screen. Unfortunately, the free version limits you to customize only two contacts per color, so you will need to upgrade to the full version to lift this constraint.
Snake Free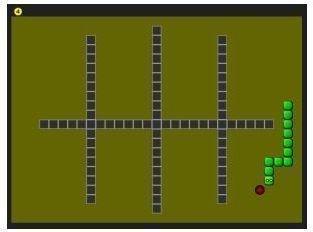 BlackBerries are often used as serious productivity tools, but they have a playful side as well. It is not a bad idea to have at least one game app on your phone just in case you are left with too much time on your hands and nothing to do. Popular choices include Solitaire and Hangman but for this list we recommend Snake Free. The game has four difficulty levels (Easy, Medium, Hard, Very Hard), which can be made more or less challenging by varying the speed of the snake.
UberSocial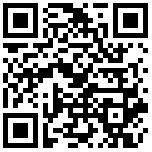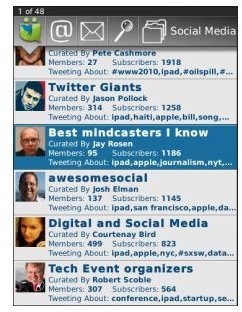 Tweeting and Twitter is all about updating your followers on the latest developments while at the same time giving you a means to read the tweets of those you are following. UberSocial is a powerful Twitter client that allows you to fire off quick tweets and even use your phone's GPS, or cell tower triangulation, to geotag your messages.
The Weather Channel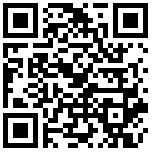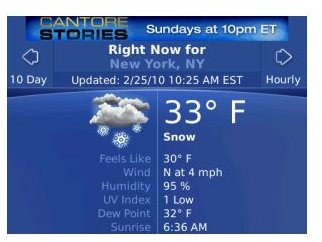 There are many free weather apps available for BlackBerries and this is one of the better ones. Despite the fact that it is a free offering, it still provides a wealth of up-to-date information on the latest weather conditions, especially for US cities and locations. You can expect to get severe weather updates and information on conditions affecting arrival and departure times at certain airports. The app also delivers the basic weather information that you would expect from any self respecting weather app including: forecasts, and radar maps.
Conclusion
There is no doubt that you will find and come to love your own list of free BlackBerry apps, especially as you find solutions that meet your immediate needs. However, the apps that we covered in this article have consistently ranked as being among the best free BlackBerry Curve 8330 apps.
References