How to Watch TV on Your BlackBerry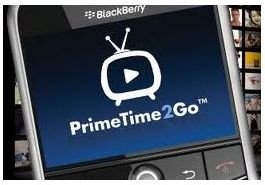 The versatility of the BlackBerry not only lies in messaging, email, and Internet browsing, but also in its capability to stream Live TV. You can watch TV on BlackBerry phones through various applications and through Internet browsing. Explained below are a number of ways in which you can watch TV on BlackBerry phones.
Follow the given instruction to watch live TV on BlackBerry via PrimeTime2Go.
Download the free PrimeTime2Go media application for BlackBerry.
Then subscribe to PrimeTime2Go service from the BlackBerry App world for $9.99.
Now browse through the available channels and select the one you want to view.
SlingPlayer Mobile for BlackBerry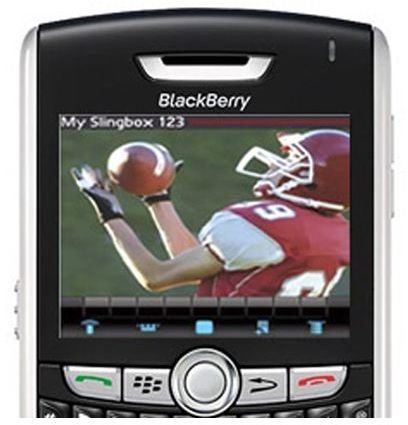 Sling Media offers BlackBerry users the facility to watch TV on their handsets. SlingPlayer Mobile along with Slingbox at home allows you to enjoy TV over a 3G or Wi-Fi connection. The technology sends out a signal from your home TV to your internet service, which allows you to receive TV on BlackBerry. By installing and downloading SlingPlayer Mobile onto your BlackBerry, you will never have to miss your favorite programs again. You can either purchase SlingPlayer Mobile for $34.99 or try it out free for 30 days.
MobiTV
MobiTV offers BlackBerry users live sports channels, popular full length shows and news channels like FOX, MSNBC, ESPN Mobile, The Office on
NBC and Lost on ABC. Subscribe and download MobiTV software on your BlackBerry for $9.99 and watch live TV while on the go.
ORB Live TV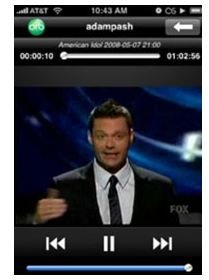 Follow these instructions to watch live TV on BlackBerry via ORB
In order to watch live TV on BlackBerry via the ORB program, you need a home broadband or Wi-Fi connection.
Now check if your computer has a built-in TV tuner. If your computer doesn't have one, then purchase and install it as the tuner will aid you in getting a large variety of TV channels.
Visit the ORB website, register for free and set up an account on the website.
Download the free ORB software application on your computer.
Now, visit the ORB website from your BlackBerry and log into your account.
From the program guide, scroll through the available channel options and select the program you want to watch.
You can now watch your favorite TV programs from your BlackBerry device.
How to Watch TV for Free on BlackBerry
There are many ways of watching TV on your BlackBerry, but most of them require subscription charges and tedious downloading. However, a website named Viuvision provides easy and free access to a number of TV programs from your BlackBerry device. Take a look.
Instructions
Visit www.viuvision.com from the BlackBerry's browser.
Agree to the stated terms and conditions.
Now select the TV channel that you intend to watch from the available options.
That's it; you are all set to watch free TV on BlackBerry. The medium bandwidth option offers channels like NASA TV and Medical and the low-bandwidth options cover C-Span, Cartoons, Classic Movies, BroBible and Classic Martial Arts.