How to Retrieve Deleted Contacts from BlackBerry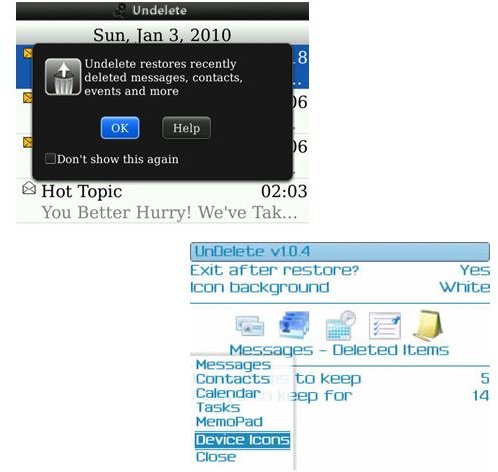 Retrieve Deleted Contacts by Using BlackBerry Desktop Manager
Accidentally deleting important contacts can cause a lot of stress. However, if you backup every couple of months, you can simply retrieve deleted contacts from BlackBerry to Outlook. This can be done by synchronizing Outlook with your BlackBerry device. Here's a step by step guide giving instructions on how to retrieve deleted contacts from BlackBerry phones.
Instructions
Synchronizing your BlackBerry device with your desktop is very important. The set up is very easy and it works extremely well. To synchronize your BlackBerry's data with your desktop computer and vice versa proceed as instructed below:
Install the BlackBerry Desktop Software on your desktop computer.
Launch the BlackBerry Desktop Manager.
Now connect your BlackBerry device with your desktop computer with the help of a USB cable and then click "Synchronize" in the BlackBerry Desktop Manager software.
Now click to checkmark the option "Synchronize organizer data."
Select the "Configuration" tab and select the option "Configure sync."
Checkmark the "Address Book" check box and choose "Contacts". Then click "Ok". The address book has all the contacts stored on your desktop in Microsoft Outlook from the last sync, including the ones you accidentally deleted.
Now go back to "Synchronize" tab and select the "Synchronize now" button.
That's it, your deleted contacts will be restored in your BlackBerry contact list.
How to Retrieve Deleted Contacts from BlackBerry Using Undelete
UnDelete is an application for BlackBerry that facilitates the recovery of deleted items from all standard PIM apps like Contacts, Tasks, Calendar, MemoPad as well as emails and PIN messages for smartphones running 4.5 OS or above. Download this application on your device and easily recover deleted contacts with a minimum of keystrokes. You can either buy this application for $2.99 or try it for free for 7 days before buying it.
Verizon's Backup Assistant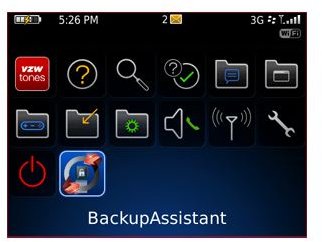 Backup Assistant is a feature offered by Verizon to its BlackBerry Bold, Curve, Storm 1, Storm 2, and Tour customers. It automatically backs up the BlackBerry user's contacts to their online address book. With this nifty feature Verizon customers can directly import contacts to their online address book and sync with their phone. Or, can even export contacts to their favorite location. Here's how you can set up Backup Assistant.
Step 1: You can find the Backup Assistant icon in the main menu of your BlackBerry device. Download the application by clicking on the icon and following the instructions.
Step 2: You will be asked to enter your PIN to restore your contacts online. Create a PIN and enter it.
Step 3: Now your Blackberry device will sync with the Backup Assistant server. All contacts on your device will be backed up on the server and any contacts on the server will get transferred to your device. The Backup Assistant setup is complete.