Learn How to Change the Language on a BlackBerry Curve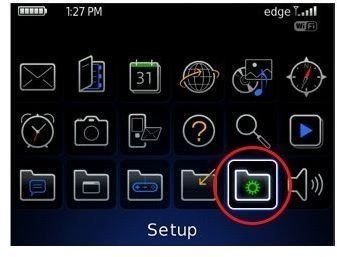 BlackBerry Language Setup
When you are using your BlackBerry for the first time, you usually go through an initial set up process in which you can change the language settings among other things. But what if the BlackBerry is new to you but has already been set up by the previous owner, or has been set up by you with the wrong information? You now have the option of changing it.
Manipulating Language Setup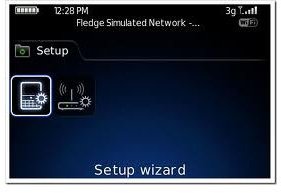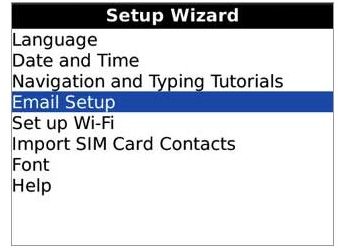 The easiest way to get back to the language set up guide as would have been seen in the initial set up process, is to visit the setup menu. The set up icon can be found in the initial BlackBerry menu and is represented by a folder with a green "gear" on a BlackBerry Curve. Within the setup menu, you will be greeted with a list of icons including the "Setup Wizard". Enter the Setup Wizard and locate the Language option which is usually close to the top or at the very top.
On this page, you will notice that the current language that you are using is highlighted in the centre. At the top will be the instructions: To change an option, highlight the field and click the track pad. You have the option to choose the language that screens and menu items are displayed in as well as the language for your typing input.
How to change the Language on a BlackBerry Curve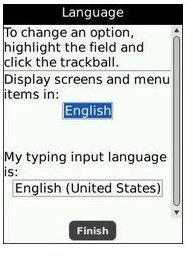 Highlight each section, click on the track pad and then select the language that you prefer. You can actually choose one language for the screen and menu items and a different one for typing and such. Once you have made your desired selections, select Next at the bottom of the screen. In this section you will see another list of languages. You will be asked to select only the languages that you use, so that all the others may be removed from the list in order to free up some more space on your mobile phone. However, you will still be able to read email in those languages so you would not need to worry about them after they have been removed. The list includes most of the popular languages including, English, Deutsch or Dutch, Espanol or Spanish, Francais or French, Italiano or Italian, Netherlands, Portegues (standard) and Portegues (Brasil).
After you have completed your selections, you will select the Finish button at the bottom or select back if you wish to go back and make some changes. If you select Finish, you will be asked to confirm that you want all unselected languages to be removed from your device. Select Ok if you are sure of your choices or select cancel to go back and make more changes. Once you select Finish and confirm with an "OK", you now know how to change the language on a BlackBerry Curve and have successfully completed the language setup process.