Best Blackberry App to Measure Distance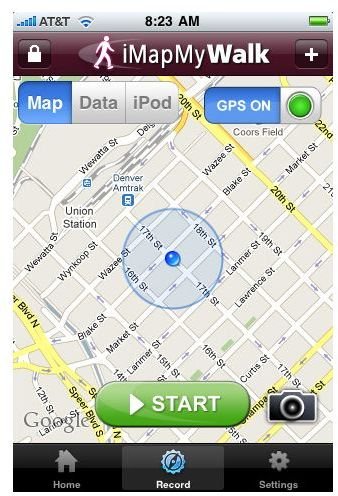 Introduction
Distance measurement software apps help you to record details during your daily walk, run or cycle. You can track your route, time, pace, and distance of travel using this software. These apps are very helpful for athletes to help improve their fitness and record routes. This software directly connects you to the GPS satellite to determine the distance and the speed at which you are traveling.
Some of the best distance measurement software for your BlackBerry phones is discussed below.
iMapMy Software (4 out of 5)
This website recommends the best software to track all of your fitness activities. It offers various applications for your fitness, including measuring distance. You can measure distances while you are riding, running or walking. In this website, you will find iMapMyWalk, iMapMyRun and iMapMyRide. In addition to distance tracking, they also provide other useful applications such as route mapping, voice feedback, live tracking of friends, historical training log, running against previously saved or newly searched routes, and more. These three are definite contenders for the best BlackBerry app to measure distance title.
This software is used to measure distance during walking. It gives very accurate results regarding your walking distance. It offers real time tracking of distance, time, pace, speed, and elevation. It uses a GPS tracking system that will show your current location, and also the route and place from where you have started.
Price- This software is available for $1.99.
This software is recommended for measuring the distance during jogging or running. This software is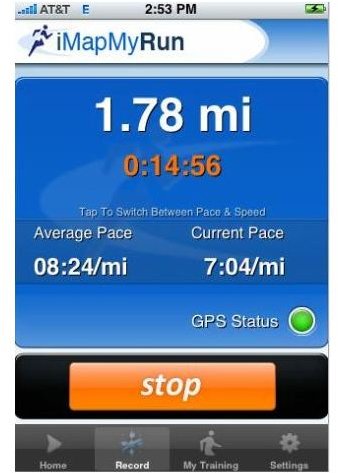 beneficial for aspiring athletes and health conscious people. The software allows you to track your fitness activities, and is very helpful for your improvement.
Price- You can buy this software for $2.99.
This software makes your cycling fun and easy. The software provides the best accuracy during bicycle riding. Furthermore, it offers a full range of functions such as measurement of time, pace, speed, and route mapping.
Price- This software is available for $5.00.
AllSportGPS (5 out of 5)
This software supports a variety of smartphones. It also offers the best results regarding the measurement of distance via your BlackBerry phone. This software is easy to download and install. It enables your BlackBerry to measure the distance travelled, and your speed as well. Its GPS

tracking system also shows your progress on a map.
The data of your workout details is uploaded to the Trimble Outdoors (Trimble Outdoors is no longer producing GPS units. For a list of alternatives, go here.) website so as you can easily review your previous details any time. Its price for BlackBerry is $5.99 per month or $39.99 per year.
It doesn't require any calibration, you only need to start the application, and choose your activity such as running, walking, road biking, mountain biking, and trail running. This software is better than iMapMy because it eliminates the use of different software for different purposes. You can measure distance using only one app whether you are running, walking or riding. That makes it the best BlackBerry app to measure distance.
Nogago (3 out of 5)
Nogaro is another good software option for the BlackBerry to measure distance, and you can use it free of charge. It also offers the ability to measure time and speed. You can record all the details and review them any time. It allows you to search for nearby running tracks during any business trip. You can also use it for running and riding; however, the results are not as accurate as compared to the iMapMy and AllSportGPS.
References