Travel the Globe? You Need to Know About BlackBerry World Edition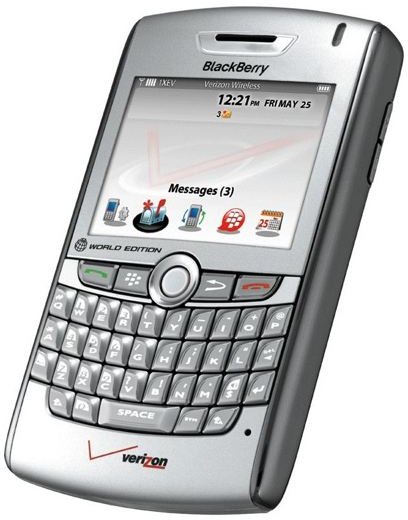 BlackBerry World Edition
The BlackBerry World Edition works on both CDMA and GSM/GPRS networks. It is not just the twin of the previously released 8800 but has added several new features to the mobile phone.
Design & Interface (5 out of 5)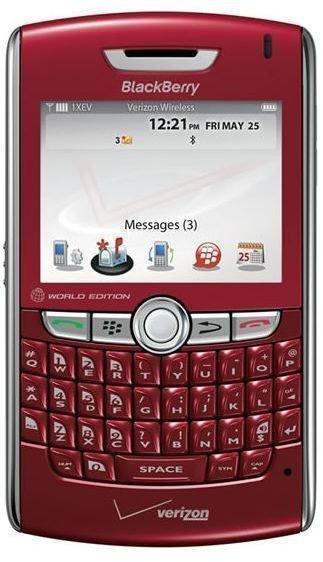 The BlackBerry World edition is very similar to the 8800 model smartphone. The BlackBerry 8830 comes in a silver painted design and measures 4.4 inches in length, 2.6 inches inches wide and 0.5 inches deep. This phone is slimmer than other BlackBerry models and weighs only 4.7 ounces.
The BlackBerry World Edition smartphone also features a 2.5 inch screen that displays up to 65,000 colors. Its 320x240 pixel resolution is bright and vivid. Below the display is the trackball, talk and end keys, a menu and an escape button. Below the navigational array is a full QWERTY keyboard which incorporates a numbered keypad. On the spine of the device are the volume buttons, 2.5 millimeter headset jack and mini USB port. There is also a special button which can be customized to access any option or menu within the interface.
The 8830's interface is simple to navigate. The home page houses the time, date, battery meter and service level. The main menu is organized in a 5x3 grid pattern and the sub-menus are listed.
Features (5 out of 5)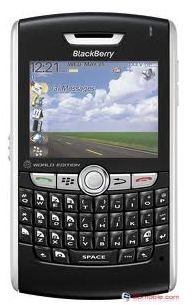 What makes the BlackBerry World Edition different than a regular BlackBerry smartphone? The BlackBerry World Edition phone is the first CDMA mobile from RIM able to roam anywhere and everywhere in the world on any GSM or GPRS network. BlackBerry 8830 owners are able to travel the world and have access to the phone's mobile data and voice services. All this is accomplished without having to alter a phone number or email address. Users will no longer have to swap their smartphones for another while on the go.
The BlackBerry World Edition has a few features that promote its usability worldwide. Its most promising feature is its dual mode functionality. The phone can be switched between CDMA and GSM networks without issue in order to roam internationally. Additionally, users are capable of calling from and to more than 150 countries and send and receive email from more than 60. Verizon Wireless also offers their users 24/7 help via their Global Help Desk and a calling card which can be used for free support while outside of the United States.
Performance (5 out of 5)
Generally, the BlackBerry World Edition is a fast and efficient device. It features EV-DO speeds which enables it to browse the Internet and send and receive data calls quickly. Browsing the web offers users great graphics and speedy loading times even with web pages that are laden with images and additional graphics. Call quality is exceptional for a mobile phone that is capable of roaming across the globe. Voices are rich and void of background noise or bad reception. Pairing the BlackBerry World Edition with a Bluetooth headset also improves voice quality. The BlackBerry World Edition smartphone lasts up to 4 hours of talk time and almost 10 days on standby.
Conclusion
Most other mobile devices are incapable of accepting or sending voice and data calls in Europe and Asia but the BlackBerry World Edition 8830 works anywhere that supports 900/1800 GSM network. Verizon provides users with a Global BlackBerry International plan, SIM card, an international dialing tutorial and a calling card for calling Customer Support in the U.S. No other smartphone allows users to travel across the globe and still keep in touch with friends and family back home.
Image Credit: Amazon.com