BlackBerry Business Applications that Further Enhance BlackBerry for Business Capabilities

Top Ten BlackBerry Business Applications
We have gone ahead and gathered a group of apps for you to utilize in your daily business routine. We have provided you with short descriptions as well as a link to the your desired app from the list. So here are some top rated BlackBerry business applications that further enhance BlackBerry for business capabilities.
SalesNOW (5 out of 5)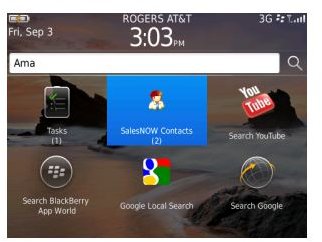 SalesNow is a BlackBerry application that allows users to organize contacts and manage deals with a handy and useful tool. It is perfect for mobile based sales for professional outfits who are on the go and do not have constant access to the Internet via a PC. With this BlackBerry for business application, users can manage their contacts, company information, activities, keep their eyes on ongoing deals and purchases and answer emails all from one useful app.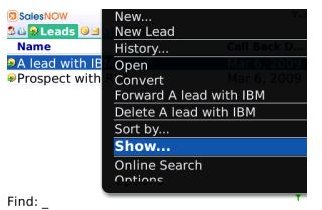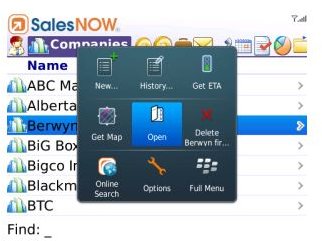 The application also has a graphical database that shows recent and old sales information, their history and business forecasts. SalesNow is free and can be downloaded here.
Business Card Reader (5 out of 5)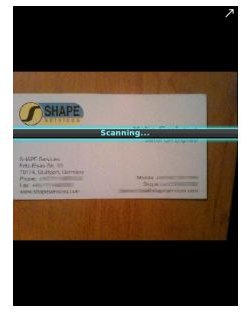 The Business Card Reader application can import contact information with just a click of the camera. This BlackBerry for business application requires no actual entry to be made by typing information . Users only need to take a picture of a business card and a new contact is made instantly.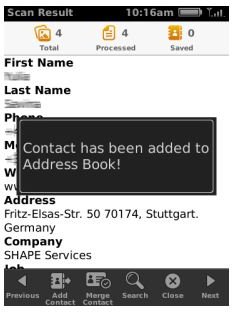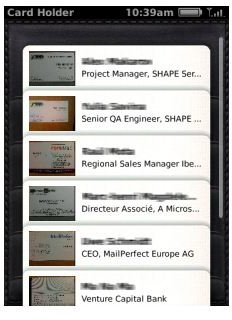 It works by scanning and reading the picture using ABBY text recognition software and technology and enters the information within a form in its appropriate location. This application also reads and accepts information in various languages, including French, German and Spanish. This BlackBerry for business application costs $9.99 and can be downloaded here.
VIP Access (5 out of 5)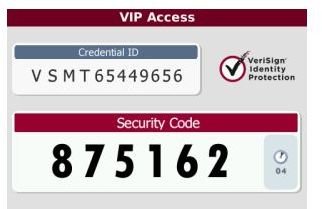 VIP Access can be used on a computer and BlackBerry device and helps to protect data from theft and wrong usage. This and similar BlackBerry business applications are especially useful for businesses that have private data to protect. This BlackBerry for business application uses a special security code, coupled with a user name and password to ensure information remains safe.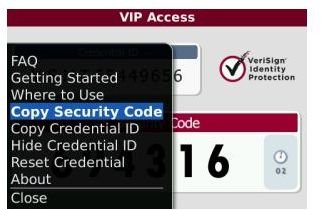 VIP stands for VeriSign Indentity Program and it can be used to securely sign into multiple accounts online via the BlackBerry browser. This application is free and can be downloaded here.
Exgis Mileage Tracker (5 out of 5)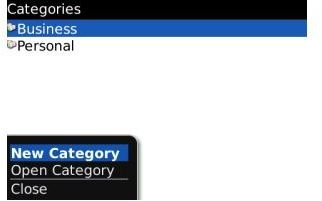 For business individuals the Exgis Mileage Tracker is perfect for keeping a record of business excursions and travels. It records any vehicle's mileage information and displays it quickly and accurately.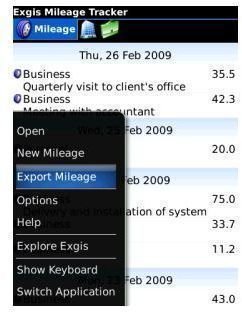 This BlackBerry for business application also sorts mileage based on several categories such as an event, location or client. It can also be exported onto a PC into a spreadsheet or emailed directly from a BlackBerry device to a client or to the office. This BlackBerry application costs $4.99 here.
HotSchedules (5 out of 5)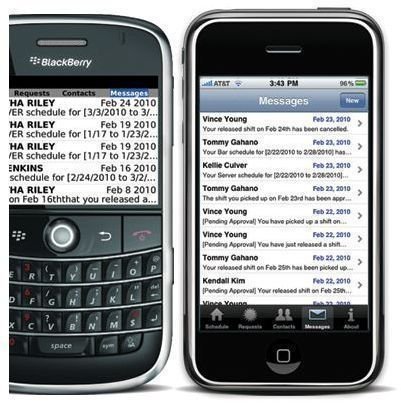 The HotSchedules business application is an intuitive app that manages work schedules efficiently from a BlackBerry phone. Users are able to check their schedules, delete them, swap them for others or skip them using the tools available within HotSchedules. It also includes the ability to track employee tasks and jobs, inserting their shift information and check off when a task has been completed. This BlackBerry for business application costs $2.99 and can be downloaded here.
WebEx Meeting Center (5 out of 5)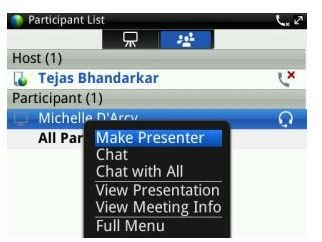 WebEx Meeting Center is an online meeting app which gives users the ability to view presentations on someone's PC, chat with clients or employees and start a meeting in one BlackBerry for business application. It is easy to join WebEx as sign up is done directly on the BlackBerry smartphone. WebEx Meeting Center is free for download here.
Upvise (5 out of 5)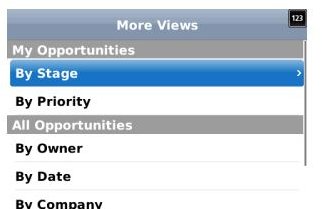 Upvise allows users to combine their contacts, tasks, projects and sales all into one useful application. It integrates business information with events, meetings and projects for easy access. It can also be synced using a PC to the Upvise website.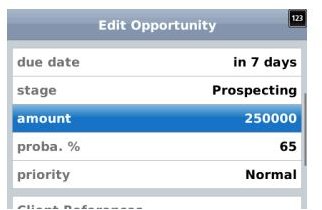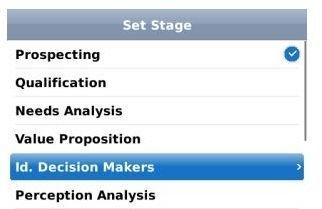 This application offers 4 different categories: Business Contact Manager, Project viewer, Notebook and Idea pad. This application is free for download here.
DataBackup (5 out of 5)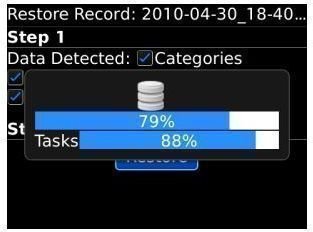 DataBackup is an easy and quick way to backup all business files and information to a secure and safe location. It moves all data to a microSD card. It sorts and categorizes files including tasks, calendar events and emails.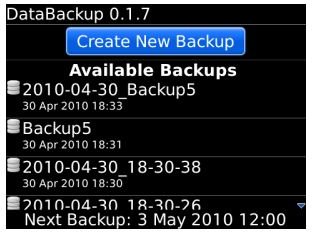 All data is loaded into an easy to understand interface and layout that users can access using the microSD card. It is a great addition to other BlackBerry business applications. It is completely free and can be downloaded here.
UPS Mobile (5 out of 5)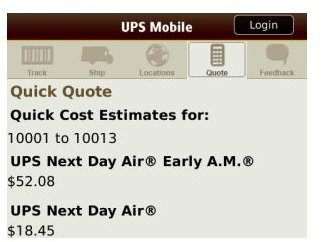 UPS Mobile is developed by UPS to enable users to manage their shipment information. This app keeps users updated on shipments, creates entries and labels. It also estimates cost and delivery dates and times.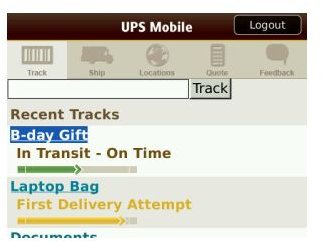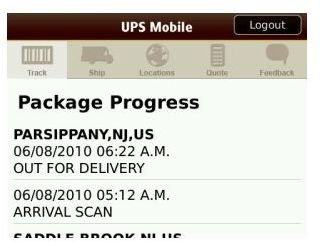 Users do not have to log into UPS mobile in order to track their packages or find a nearby UPS store. Logging into the application allows users to view international shipments, access saved shipping information and payment records. UPS Mobile is free for download here.
Remote Print (3 out of 5)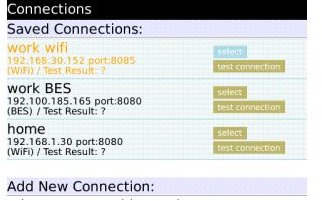 Remote Print is the bestselling BlackBerry for business application available online now. It allows wireless connectivity from a BlackBerry mobile device to a printer nearby. Files that are applicable using Remote Print are PDFs, photos, emails, Excel and Word documents, contacts and memos.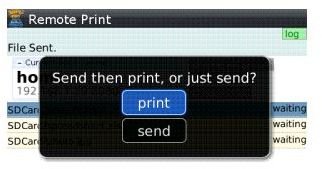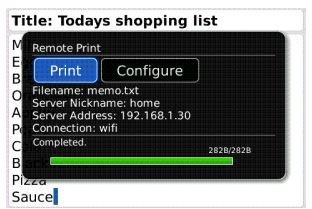 Any printer connected through a Wi-Fi network can be used to remotely receive and print documents. Remote Print costs $4.99 and can be downloaded here.
Conclusion
These are just some of the most popular BlackBerry business applications available to small and large business individuals nationwide. They allow for easy access to files and data for professional individuals.