BlackBerry Email Multiple Attachments: How to Send and Retrieve Them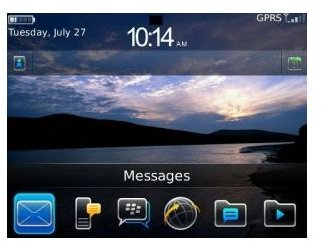 BlackBerry Email Multiple Attachments
There will be times when you are sent documents and files from families, friends or colleagues. This is even more likely if your BlackBerry is used for corporate business and as such you will need to be able to access BlackBerry email multiple attachments. The same reasons that will require you to receive and open attachments will more than likely be cause to send attachments, so you will also need to be able to attach and send files as well. This article will be your guide to doing both.
How to Send BlackBerry Email with Multiple Attachments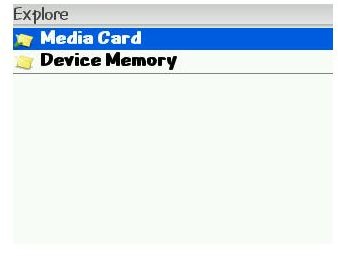 When you are ready to send an email with attachments, you will have to generate that mail. If you are replying to a mail received, then you will select the menu, scroll or touch button to bring up the options and then select reply. If you are writing the email message from scratch, click on the mail icon on your home screen and then press the menu button. Scroll through the options and then select Compose Email, from the list given. Enter the email address of the person that you are sending the mail to, followed by the subject, unless of course you want to Cc: someone, in which case you need to add their address. Once you have done that, press the menu button again and select the Attach File option. When you select Attach File, you will be immediately brought to the memory section of your BB, these are the storage folders with your Media Card and your Device memory. You will select one of these, depending on where the file that you want to attach is stored. More than likely it will be on your Media Card as a BlackBerry rarely allows you to store anything other than applications in your Device Memory. Select the appropriate folder and follow the path to the file that you would like to attach. Select the file and it will be automatically attached to your mail. To add another attachment to that same email, you simply select attach file again and you will be automatically brought to the folder from which the last attachment was made. Select your file and it will be attached, same as before. You can do this for as many files that you want to attach and then send your mail. That is how you send BlackBerry email multiple attachments.
How to Receive BlackBerry Email with Multiple Attachments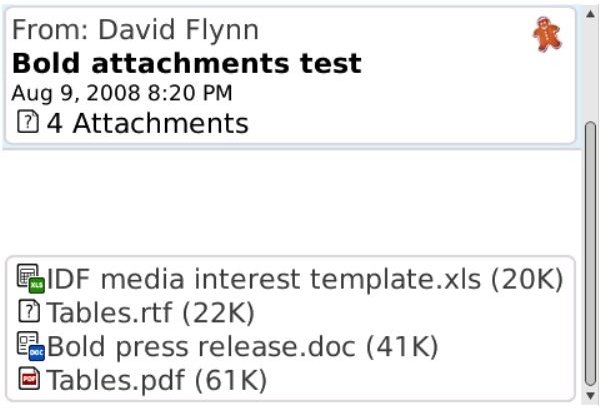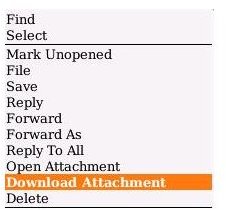 When someone sends you an email with more than one attachment, do not get flustered or worried as retrieving these attachments is actually a simple process. When the mail is received, you will know that it contains an attachment or attachments by the paperclip attached to the envelope icon. Upon opening the email a notation will be directly beneath the date at the top telling you how many attachments are present in this email. Scroll to the notation and click on it; a menu will appear with "Open Attachment" highlighted, select it. A new page will appear with a list of all the files that are in the attachment. Therefore, if it had said 4 attachments, you will now see four files on that new page. You can opt to view the files then and there or you can download the files to your BB Media Card. To do either one, scroll over the file you wish to view and select it, you will be given an option menu and you will notice both "Open Attachment" and "Download Attachment" as an option. If you receive a zip file, you will need to know how to open zip files on a BlackBerry and you will have to download that file before it can be opened. You will have to download each file separately, but that is a really quick process and you will be able to edit Word and Excel files with Documents to Go.
Notation
Sending and receiving BlackBerry Email with multiple attachments is not as daunting as you may have imagined, but you now know that from reading the aforementioned guide. There are probably many other processes that you thought were hard to perform, but there are many guides on this website than can help you to dispel those myths.