The Best eBay App for BlackBerry Phones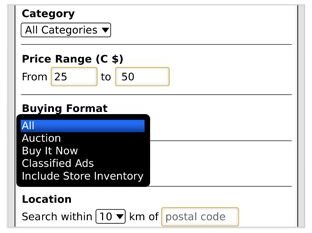 There are lots of people who transact business on eBay and even make a living from the popular auction site. But with many opportunities closing and opening every minute, deals are won and lost in an instant, which makes it necessary for serious eBay buyers and sellers to have the right tools to seize opportunities when they are presented. Here are some of the best eBay applications for your BlackBerry smartphone.
eBay on the go
This is the official eBay app for BlackBerry smartphones. The app lets users keep track of all their eBay activities and get alerts when bids are
won or lost, among other things. The app allows BlackBerry users to:
Review sale items, view items that have been re-listed or sold.
Search for items by category, price, keywords or item number in a similar way to how they would when using a computer.
Get email reminders and view status changes for listings of interest.
The app is free to download and use and can be found at blackberry.com/ebay.
Pocket Auctions for eBay International
If you need a no frills eBay BlackBerry app that just lets you compare prices, bid, and buy items then this app will do. Pocket Auction lets you view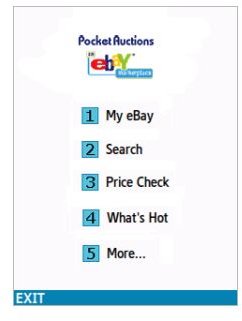 pictures, read item descriptions, and set a watch on items you like so you can easily find them the next time you want an update. You may also find its "What's Hot" feature quite useful, if you like to browse eBay for deals on an ongoing basis. Despite the fact that the app doesn't have any really great feature it still costs a pretty penny at $9.99. If you are still interested in purchasing Pocket Auction, you can find it at the BB App Store.
Mobile Auction Manager for eBay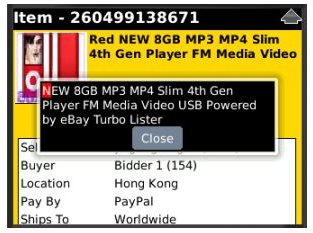 This eBay BlackBerry app is free to download and install, but after you try to install and use the app you may be glad that it is. Like the other eBay apps that we reviewed in this article, Mobile Auction Manager will allow you to monitor all your eBay interests, but after you install the app you have to go through some precise steps to link the app to your eBay account in order to get the thing working; the instructions can be found at mobileauctionmanager.co.uk.
If you follow the instructions properly you should get the app to work just fine, but again you must follow the instructions exactly as outlined by the developer to ensure that you don't have the same problems that many nonchalant users have. You can download the app from the BB App Store.
Conclusion
There are other BlackBerry apps that were developed for eBay users such as "101 Ways To Boost Your Fortune On EBAY", but by-and-large they are how to guides that don't really help you to actually manage your account. We hope you didn't mind that we excluded a review of those and opted to do a roundup of eBay account managers instead.
Installing and using an eBay BlackBerry app is not only a convenience but it can help you seize opportunities, even while you are on the go, which can earn you extra if you are a seller or help you save big on a purchase. The official eBay app (eBay on the go) should be all you need to monitor your eBay auction activities from your BlackBerry.
Image Credits: All images are the property of the respective app developers.