The Cause and Cure for BlackBerry Error Messages

Introduction to BB Error Messages
There are many times when BlackBerry error messages are caused by the user's inability to correctly use and understand the features of the phone. Other times the errors can be caused by the network service provider or other devices and software that are used with the BlackBerry device. Below you will find a list of common BlackBerry error messages, the possible causes for these messages along with appropriate solutions for them.
Error Message 1: Unable to Authenticate at this time, please try again later.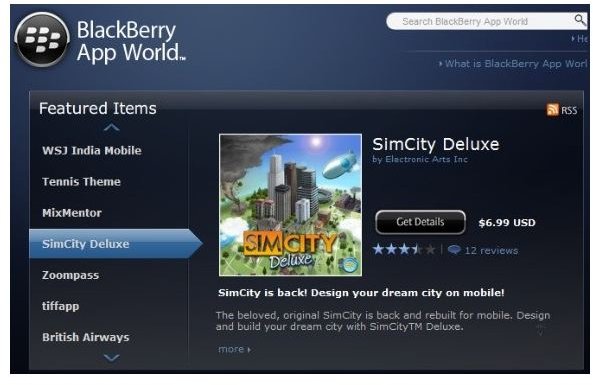 This BlackBerry error message usually occurs when a user is attempting to log into BlackBerry App World to make an app purchase. There are two possible reasons for this error; the first possibility is that a PayPal Credit card that was used for the App World account has been removed or has expired. If this is the case, simply add a new card to your PayPal account and all should be well. If this is the first time that you are logging in to App World and you get that error, it is quite possible that the service provider that you are using does not support paid downloads. Check with them just to make sure. A last resort would be to uninstall and re-install BlackBerry App World.
Error Message 2: Error Backing up Database or Unknown Error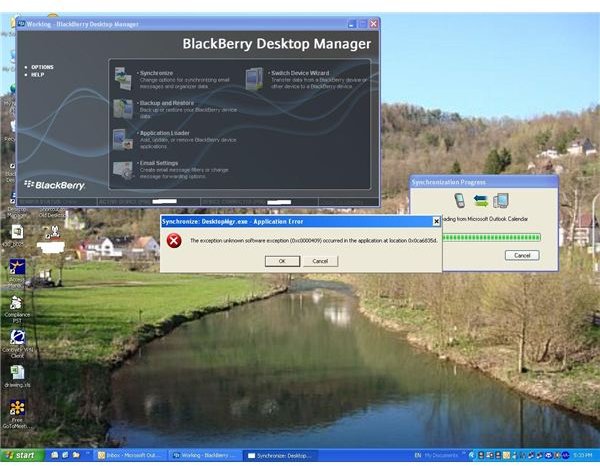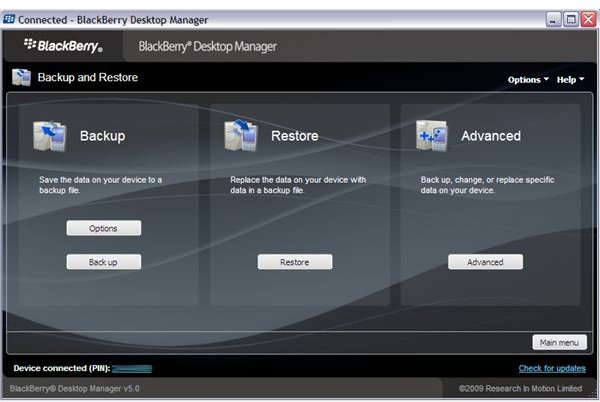 This common error usually occurs when enterprise users are attempting to back-up their BlackBerry using BlackBerry Desktop Manager. A common simple issue is the fact that your computer just does not have enough space left on the hard drive. If you are sure that there is enough space and the problem still exists, then it is quite possible that the database for your BlackBerry smartphone has become corrupted. It is recommended that you perform a hard reset on your BlackBerry phone and then try to back up the data once more. If you are still having the problem, then you can try to remove the corrupted database from the phone by doing the following: Firstly, you should make a note of the database that you want to back up and click cancel in the error message window. Go back to the BlackBerry desktop manager and then click "Backup and Restore", then click "Advanced". Look for the device database section, select the recorded database and then select Clear. Click OK when the warning pops up and then click close.
Error Message 3: Sending Failed. Please resend and watch for error message
Can you believe it? This error message is telling you to look out for another error message; that's classic. Anyway, this BlackBerry error message is usually seen in your message list with a red x right beside it after you have tried to send an SMS or MMS message. However, this error message only appears when your phone is not registered on a wireless network. Unless you are using a corporate BlackBerry service to send an email and your BlackBerry Enterprise Server has stopped responding. So you might want to look into that. If you are supposed to be registered, contact your network service provider
.
Error Message 4: Address updated externally. Changes will be lost and the viewer closed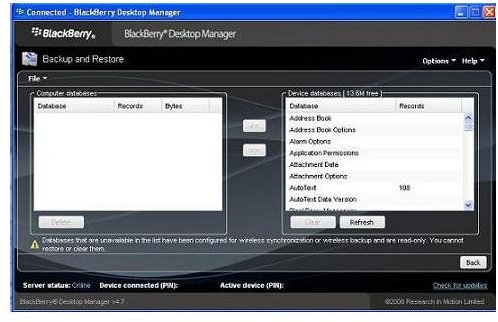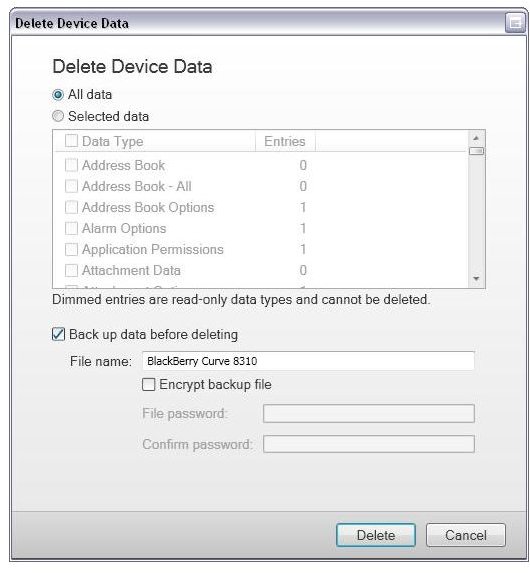 This BlackBerry error message sometimes occurs when the user is attempting to update the contact entries in their Address Book. There is more than one possibility that could lead to this error and the most common is that the content protection is turned on, on the BlackBerry phone. At this point in time it is recommended that the BlackBerry O.S be upgraded to 4.0 or higher if it is supported and this should fix the issue. The second possibility is a bit more troubling and that is that the database for the Address Book may be corrupted. To fix this you will need to clear the Address Book database and synchronize it again. Ensure you first turn off wireless synchronization by opening the Address Book, and entering the options screen through the menu key. Once in Options, select Wireless Synchronization and then select Change Option. Click No to the question and then save changes. You can now go ahead and clear the Address Book using your Desktop Manager Software.
Error Message 5: Error starting WordToGo: Class 'javax.microedition.content.Requestlistener' not found.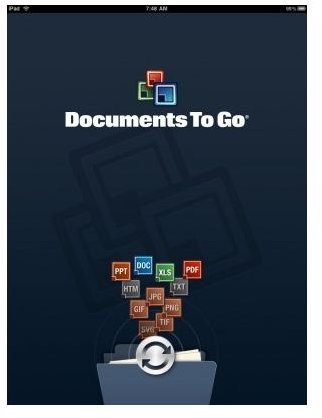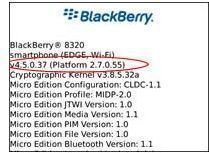 For those of you who use the BlackBerry version of Microsoft Word, you will probably known which application this affects. This error presents itself at the launching of Documents to Go. Well, if you have received this error, chances are your BlackBerry device Software is not 4.5 or higher, 4.5 or higher is actually one of the system requirements for Documents To Go to work on your BB. If you are not sure of your Device Software version, you can check it in Options and then select About from the Options menu. You will see the device version in the third line (usually). To use Documents To Go, upgrade your software to at least 4.5.
Error Message 6: Unsupported Formulas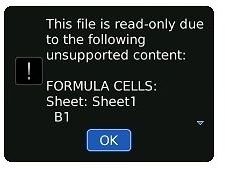 This error may appear when you attempt to open an Excel file with Documents To Go on your BlackBerry. Well, as the error suggests, the document that you have opened has formulas embedded in it from its previous editing that are just not supported on the Documents To Go Excel version. You will still be able to view your document, but it will be read only and will be locked from editing. A padlock on the upper right hand corner of the document will confirm this. The error message will also display a list of cells that contain the unsupported formulas, so that you can avoid them next time or edit them outside the BlackBerry.
Summary
There are numerous BlackBerry error messages out there and as stated before, they are there to tell you that something is wrong, not that your BlackBerry is faulty. These messages appear for a wide variety of reasons. I have provided help with 6 errors above, if there is any particular error you have received that you would like help with. Let me know in a comment and I will try to provide reasons and resolutions for your BlackBerry error messages.