Troubleshooting BlackBerry Storm Email Problems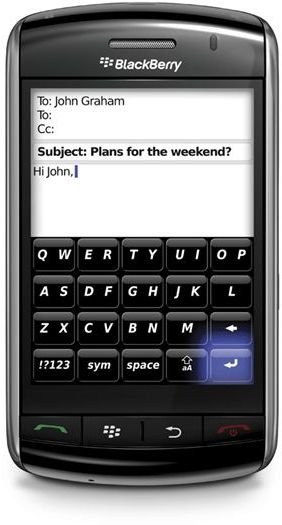 Introduction
The BlackBerry Storm is an advanced technology product. It is a smartphone and touchscreen device that features an intuitive operating system, a robust touchscreen and highly developed email controlling capacities. Irrespective of the model's innovative designs and the wide range of applications, you might face some BlackBerry Storm email problems**.**
Below you can find some troubleshooting steps for common BlackBerry Storm email problems. These will resolve some of the issues associated with this trendy smartphone device.
Double Trouble: Can't Send or Receive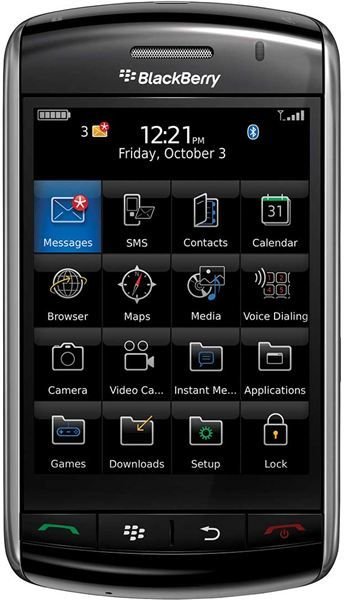 One of the most common BlackBerry Storm email problems is the inability to send or receive messages. In this case, the issue is with the bad connection or data looping. In such a situation, it is simply advised to restart the gadget. Turn off the cell phone. To do so, press and hold the button named End Call. Pressing and holding this button again will start up your phone again. If it does not work, check whether you are getting a wireless signal. If there is an X appearing on the wireless indicator, then the lack of connection is the problem. You simply have to go to an area where such a signal is available.
Turtle Slow Email Experience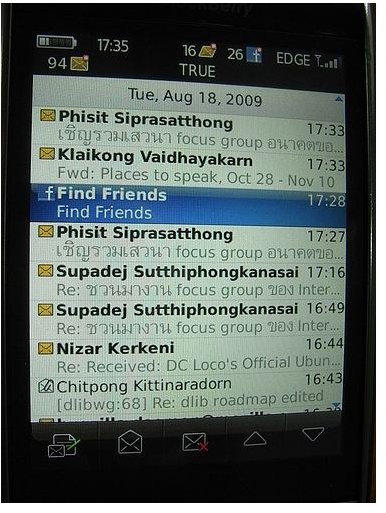 You may have BlackBerry Storm email problems, such as accessing your inbox, because the supply may be full. In order to clear it, you will have to press the icon named Browser and then the BlackBerry menu button. Then, you need to select the option "Cache Operations". Finally you will get rid of the cache files by pressing Clear History. This should allow quicker browsing and email access.
Common Error #1
"Your device had a problem connecting to the server". A lot of BlackBerry users suffer from this error all the time. This is because it can be caused by a variety of different things. The first thing you should try is the hard reset. To do that, take out your battery and SIM card. Then put the battery back in without the SIM card, turn on the device and let it boot up. Now take out the battery again and insert your SIM card. Put the battery back in and boot the device again. Your emails should now go through. If this does not solve the problem, then most probably it's an email settings thing and your cell phone operator would be able to best assist you, not RIM. An important point to add is that many users have the email feature working and then it suddenly stops. This can lead to the assumption that it cannot possibly be a settings problem, however, if the hard reset DID fail, then it most likely is so call your cell phone operator and let them give you someone from the technical department.
Common Error #2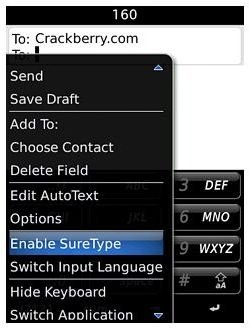 "No Message Service configured. You will only be able to save draft". You are able to receive emails normally but you cannot reply. Do note that the instructions below are given under the assumption that you are NOT on a corporate email system. If that's the case; then you'll need to consult your internal corporate support for assistance The simple battery pull method mentioned in number 4 above is your first way to go. If it failed, try the following:
Go to Options > Advanced Options > Host Routing Tables, then click to enter. Up until now you should see some listings, do not click on any of them.
Press menu and choose "Register Now".
You should now get a verification email. Go to service settings and send your service books.
You should now receive an email for every account. Repeat the battery pull and see if that solves your problem.
If the above fails
Try deleting the email address and recreating it. After which go to your service settings and repeat sending your service books.
Conclusion
Troubleshooting BlackBerry storm email problems is easy. You just need to identify the specific issue and get it fixed. Another important thing to note is that if the problem is related to the service, then it is recommended that you contact the providers as soon as possible. One more note: A lot of people have reported, on various forums, that the Verizon tech support is bad. I'd recommend, depending on your particular problem, that you contact RIM through their support forums at supportforums.blackberry.com or directly. If this doesn't help, contact your service provider. These two ways have been proven to be the most effective as you receive specific help tailored to your particular situation.