Get the Best BlackBerry Browser for your Smartphone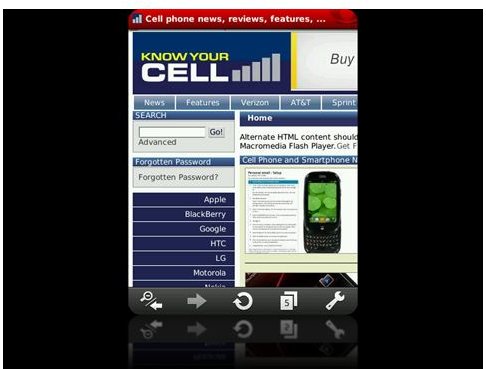 The BlackBerry range allows you to check e-mail, listen to music, and even surf the web. It is the best smartphone for commuters who need an instant Internet connection while on the go. BlackBerry smartphones have the opportunity to utilize some of the best and most advanced browsers. Some have been created for all compatible mobile phones and others have been created specifically for the BlackBerry platform. The best BlackBerry Browser is on the horizon.
Opera Mini (5 out of 5)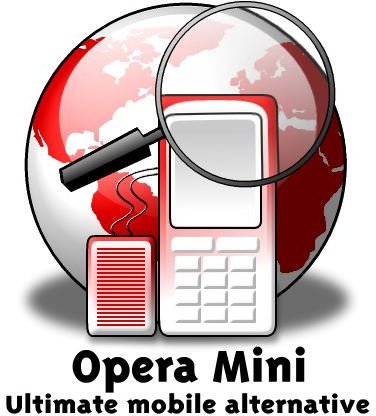 Most BlackBerry users dread receiving a click-able link in their e-mail, not knowing whether their phone will be able to show its full contents. Some browsers do not allow for full rendering of information such as pictures, video, flash or HTML. Opera Mini not only allows for viewable links and web pages but also gives you the ability to download, save and view files from your mobile phone. Like many other BlackBerry browsers, Opera Mini has presented tabbed browsing. Its newest beta release has also opted for a smaller and more compact logo and progress bar which in turn has promoted a quicker processing and load time. When the browser opens users land on a start page which contains nine slots. They are called "speed dials" and house favourites and frequent page thumbnails.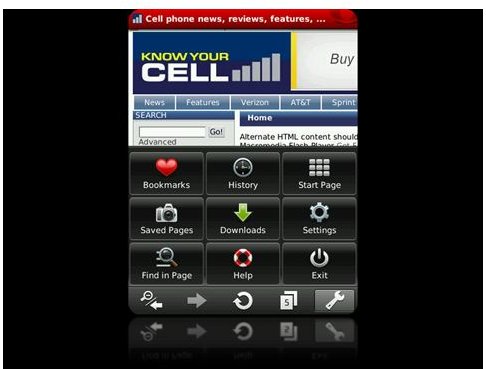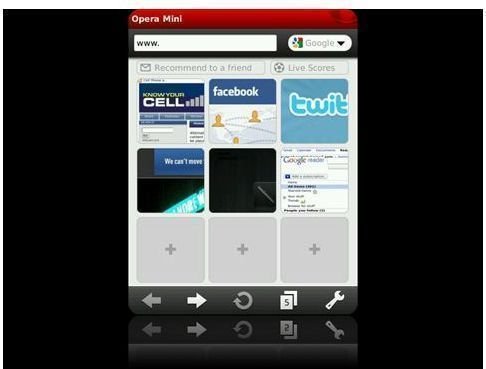 The address bar and search box are located at the top of the browser and allow you pickings from Google, Amazon, Wikipedia and many others. Opera Mini is a great alternative to the smartphone native browser as it equips the user with a more speedy and useful application. This BlackBerry browser is available for download at: www.opera.com/mobile/ and is completely free.
Bolt (5 out of 5)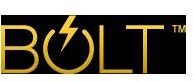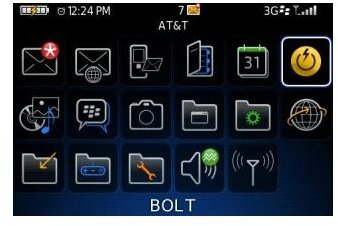 The Bolt browser was developed to work on most smartphones. Recently, the Bolt browser released its beta2 version. Many other BlackBerry browsers render a mobile and text-only version of the website visited. So if the website that you intend to visit does not have a mobile platform, you will have to give up on visiting it from your mobile phone. But Bolt renders it as a full web page. It allows the user to view both Flash or HTML 5, streaming videos live from sites like MySpace, MTV and YouTube. It also promotes tabbed browsing with which users can visit multiple sites at the same time by using tabs which can be switched back and forth whenever needed. The Bolt browser also gives its users access to several web apps via their widget platform. Instead of downloading multiple social networking applications, Bolt can be used to access your Facebook or Twitter account.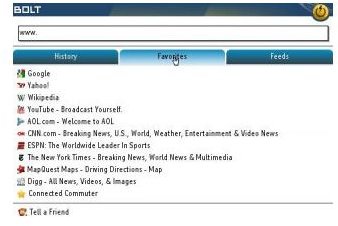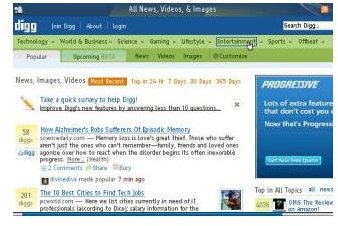 This BlackBerry browser allows for full desktop PC style browsing and is also able to run web-based applications such as Google docs and the popular gaming application Mafia Wars among many others. This browser is only in its beta version so there are a few minor bugs, though they can easily be overlooked when you consider what this BlackBerry browser offers. Thankfully, however, the creators of the application promise to fix the glitches in a future release. It can be downloaded for free at: BoltBrowser.com.
UC Browser (4 out of 5)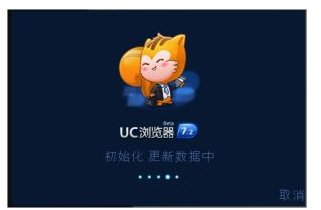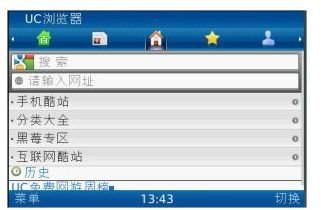 The UC Browser is a mobile browser compatible with several phones including BlackBerry models. It has been counted as serving approximately 60 million people in over 145 countries as its capabilities are endless. UC Browser is an application that can receive emails and manage multiple e-mail accounts. It can also be used to input information within a blog or surf the Internet, forums and similar online communities. Reviewers have dubbed this a great BlackBerry browser, but there is just one problem; this BlackBerry browser is currently only available in Chinese, but with the ability to visit sites of any language.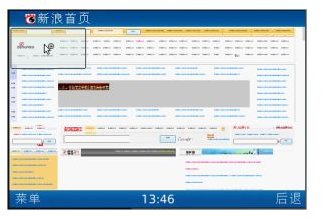 The good news is that they promise to release an English version soon. It can be downloaded for free at https://appworld.blackberry.com/webstore/content/9115.
uZard Web (5 out of 5)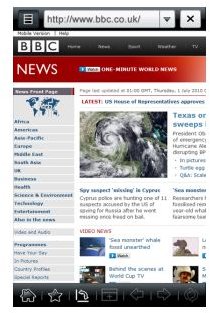 uZard Web is a Blackberry browser that also allows you to view your webpages as you would on your PC. It does not support all BlackBerry models as yet, but most Curves and the Bold are now supported and more are being added each day. It states that it loads the webpages considerably faster than average for a mobile platform, given that the pages are loaded in their full format, and it supports cross platform.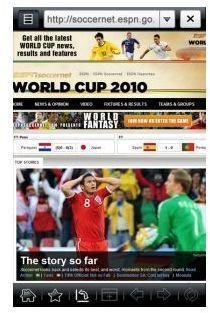 It is a small application that is easily customizable and is able to converge. You can now watch your YouTube videos and other forms of Flash media and even upload your own media files in real time. Some users complain that although it loads fast, the scrolling is very slow, but otherwise it is a very good browser. Download uZard Web Mobile Browser for free.
Firefox Home (4 out of 5)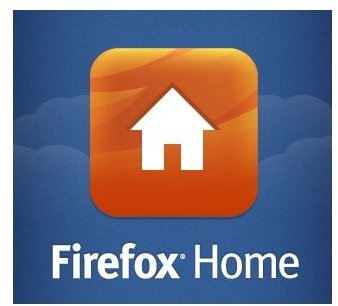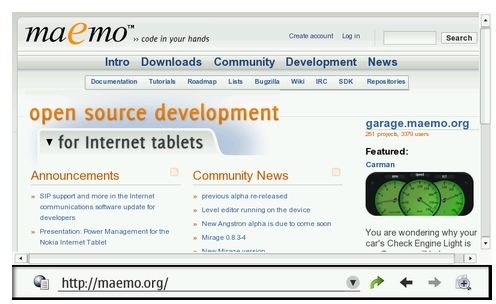 Mozilla has recently released a beta version of Firefox Home for smartphones. It was originally launched in July and a new version landed in the laps of mobile phone users in September of 2010. The main goal of this application is to easily sync the activities within your mobile browser with your home PC. Some of its most promising features have been its Facebook and Twitter integration capabilities, panorama settings, tab group sync and also password sync. This BlackBerry browser is still in its early phases of development and many still wonder about its possibilities in a sea of similar applications. On the other hand its beta releases have been greatly enjoyed by BlackBerry users across the globe. The BlackBerry Browser version is in the works and will be released soon, it may be unfair to rate it for BlackBerry so soon, but if it stands up to the current versions it should be a good download. For more information about Firefox Home visit www.mozilla.com.
Conclusion
There are so many BlackBerry browsers on the market that choosing one might seem tedious. But after outlining a few only one has risen to the challenge. The Bolt browser is one of the best Internet applications available. Although it is in its beta stage, it features a fast load time, excellent resolution of images and text and tabbed browsing. Along with its many great features it is the best BlackBerry browser available to users today. Different users with different BlackBerry models may dissagree with my choice based on their own experiences. Leave a comment, let me know which BlackBerry browser stands out for you and why.