Troubleshooting Email Issues on the BlackBerry: How to Synchronise your BlackBerry with BES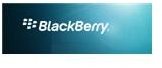 BlackBerry Connection
This article discusses how to synchronise your BlackBerry with BES. If you have not received any email on your BlackBerry, there are a couple of things to check, before contacting your systems administrator, that may be able to help address your issues.
The first port of call, once you have established that you have a healthy mobile network connection on your BlackBerry, when you are not receiving email, is to check that your data connection is on:
Go to manage connection.
Select mobile network options.
Check that your data connection is set to on.
The second thing to check, if possible, is that your desktop email has come through; this will indicate if there are any network issues that could be preventing this service.
BlackBerry Email Settings
The next stage is to check your email settings on the BlackBerry this is the main stage in how to setup your BlackBerry with BES. This process can be useful in troubleshooting email issues on the BlackBerry.
Go into the messages icon.
Select options.
Choose email settings.
Ensure that the first option send email to handheld is set to yes.
Sometimes the SIM card can get misaligned and it can help to power off the BlackBerry, reseat the SIM card in the slot and reboot the device.
Erasing the BlackBerry
If your BlackBerry account needs to be reactivated, it is a good idea to backup your data and wipe the device so that your setup starts from scratch.
Go to options.
Select security options.
Choose general settings.
Use the option key to select wipe handheld.
As your email, contacts, calendar and address book are synchronised with Microsoft Exchange, you need only backup other data. You can backup via BlackBerry desktop software or by connecting to your computer via the USB cable.
Reactivating the BlackBerry for Email
It often occurs that your enterprise email account either gets corrupt or that certain aspects do not synchronise anymore. A good place to start is to reactivate your device and pull in all the settings again. This will fix the issue most of the time.
To reactivate your device, you will need a password allocated by your network administrator. Once you have the password:
Select options.

Choose advanced options[

](/tools/).

Scroll down and select enterprise activation.

Enter your full email address.

Insert the password allocated by your exchange administrator.

From the options menu, select activate now.
Once the activation email and password has arrived the process has initiated, it can take any where up to half an hour to pull in all the email, contacts etc and other settings.
By revisiting the enterprise activation window you can see the progress of each step.
BlackBerry Enterprise Server
BlackBerry Enterprise Server (BES) works with Microsoft Exchange Server to synchronize data (email, calendar, contacts) with your handheld.
The activation process is synchronized wirelessly. Communication is sent by BES via service books that setup the parameters for information exchange. BES communicates with Microsoft Exchange so that when a new mail arrives, it is aware and can pass this onto the handheld. A copy of the mail is sent to BES to delivery to the BlackBerry.