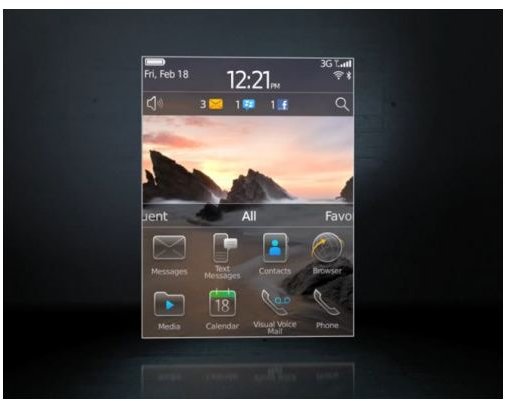 BlackBerry OS
BlackBerry OS is developed by RIM for its BlackBerry handsets. The operating system provides multitasking and specialized support for BlackBerry features like trackball, trackwheel, trackpad and the touchscreen. Here we will discuss a few versions of the BlackBerry OS.
BlackBerry OS 6.0
BlackBerry OS 6.0 comes with an enticing UI. The new WebKit browser of the OS allows a faster and richer browsing experience supporting features like tab browsing, multitasking, and favorites. BlackBerry OS 6.0 also features new animations, graphics, transitions with menu pop-ups and a home screen that allows multiple views. The media player is completely overhauled and offers multi-touch support. Kinetic scrolling makes scrolling through web pages, lists and emails, a smooth experience. BlackBerry OS 6.0 seems touch-screen centric as most of its enhancements focus on the touch interface.
BlackBerry OS 5.0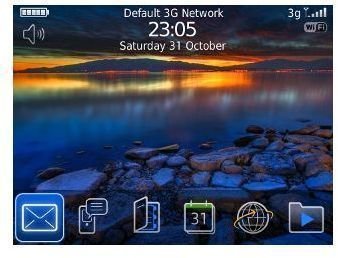 The biggest improvement in OS 5.0 was its – SPEED. OS 5.0 is fast and a lot snappier than the previous version of the OS. Menus open and close without delay. Besides speed, other changes in the OS are subtle like the UI seems a little polished and there's an addition of a new app, Files. Files sets up network share access for BES users. The browser supports Google Gears and is more interactive than the previous OS. In v5.0, the date handler remains stationary while the user scrolls through emails. OS 5.0 also gives an option to resize pictures before transferring them online. Other additional features are flag emails, option to forward calendar entries, and an updated BlackBerry Maps application that is much faster than its previous version.
BlackBerry OS 4.7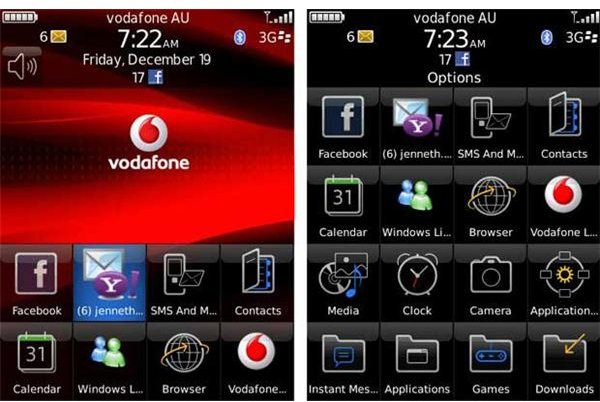 BlackBerry OS 4.7 is the predecessor of v5.0. This operating system is fast, responsive and offers a neat UI. The selection tool found in v4.7 makes copy and paste much easier. When you select the text, a small box pops up that can slide either way to select text accurately. BlackBerry OS 4.7 offers a better and much more stable browsing experience than the previous versions. The browser comes with a green 'Go' button making it easier for first time mobile web users, plus the web pages, as well as the pictures, look better and clearer. These enhancements in the OS 4.7 make the phone experience more enjoyable. Overall, it's a great update.
BlackBerry OS 4.6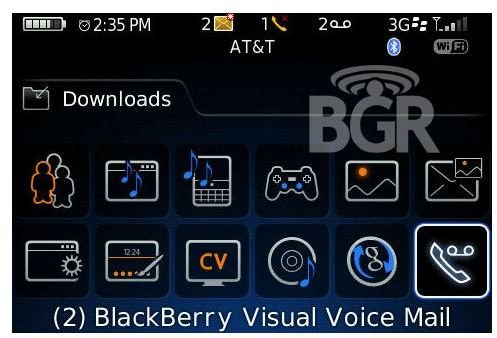 The BlackBerry OS 4.6 has nothing new to offer as compared to the v4.5 except for the Q hotkey for the vibrate profile and an option to switch Bluetooth handset mid-call. BlackBerry OS 4.6 features Wi-Fi enhancements, enhanced clock applications and updated multimedia features like inline video streaming within the browser application, full screen picture preview, video camera application accessible from the camera icon and an automatic playlist for viewing songs. The BlackBerry browser features increased support of web standards like CSS 2.1 and AJAX, continuous spell checking and files can be downloaded via browser.
BlackBerry OS 4.5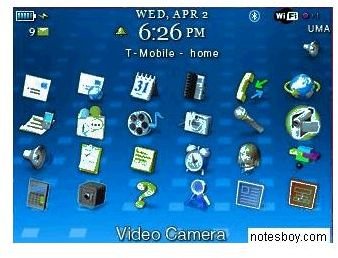 BlackBerry OS 4.5 is better than the OS 4.3. The OS 4.5 features 'Over-The-Air' software upgrades, automatic music playlists, audio-video streaming via RTSP, HTML email support, DocsToGo viewing and editing and remote search for email messages.
BlackBerry OS 4.3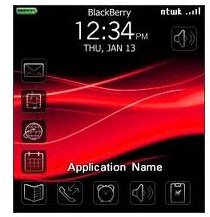 BlackBerry OS 4.3 is for BlackBerry mobile devices with 64MB+ storage capacity. OS 4.3 enables video recording with Flash. This version comes with the Dimension L theme that combines the icons from the top left with the ones along the bottom. Additional media enhancements include VoiceNotes. This cool application allows the user to create VoiceNotes and send them via email, MMS, PIN or IM.
How to Check Version of BlackBerry OS
If you aren't sure which version of the BlackBerry OS you are using then follow these steps to find out:
From the Home screen go to Options.
Select About on the Device Options screen. You should see the model number and then the BlackBerry OS version below it.