The Best BlackBerry Torch Apps

Whenever a new BlackBerry comes on to the scene everyone scrambles to get the best apps and be the first person to show them off to their friends and acquaintances. The BlackBerry Torch supports some great and some not-so-great apps. Here is a list of the top ten BlackBerry Torch apps available through the BlackBerry App World.
1. Tether (5 out of 5)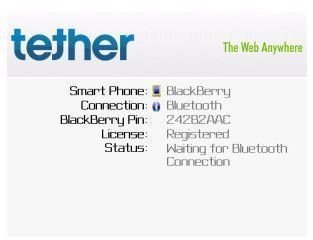 If you've ever been stuck anywhere without wirelesses access then you will be in need of this BlackBerry Torch software. All BlackBerry phones come equipped to access the internet from almost anywhere in world. But what if you were somewhere in which the use of a laptop would prove more efficient if only internet access was available? Tether allows you to use your laptop by rerouting your BlackBerry data plan as long as you have cellular coverage. It is simple and quick to install, setup and requires no additional fees after purchase. It works on both PC and Mac and can be downloaded at: Download Link
2. OpenBeak (4 out of 5)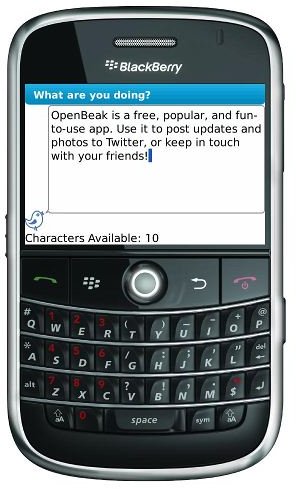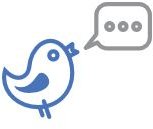 Twitter has become a social phenomenon giving users the ability to update their activities all day and every day. For BlackBerry Torch users, having to log into Twitter can be time consuming. OpenBeak is a mobile client that has made it possible to update your status through its simple interface and multiple features. It updates posts to Twitter on your BlackBerry automatically and has additional support for TwitPic and several other photo sharing services. OpenBeak is available for download at: Download Link
3. DailyHoroscope (3 out of 5)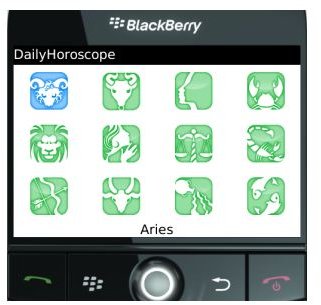 Almost everyone checks their horoscope. Whether it be for job tips, love connections and personal dilemmas, even the sceptical browse their readings. DailyHoroscope is an application that brings the horoscope to the BlackBerry user. Their readings are updated daily and the interface is very easy to use. It is free for download at: Download Link
4. Evernote (4 out of 5)

For anyone who uses notebooks, notepads and journals this application makes entering your thoughts, ideas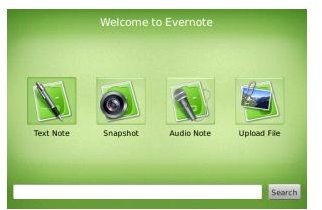 and stories much easier. This BlackBerry Torch software enables users to input not only text, but images and even audio from your PC and phone for viewing and editing in the future. Evernote is a much more organized alternative to pen and paper. It is one of the many free BlackBerry Torch apps available on the internet and can be downloaded at: Download Link
5. BerryWeather/BeWeather (5 out of 5)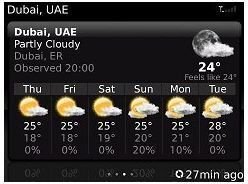 BerryWeather is a stunning application that gives its users up-to-date weather conditions directly to their phone. It also features a 7-day and 24-hour forecast. BerryWeather can pinpoint the weather forecast to over 72,000 locations across the globe. In addition, it has an alert feature for its users in the U.S in case serious weather conditions are ahead. Users can save up to ten different locations at one time and flip through them easily with their trackball. Purchase the app here: Download Link
6. Learn (Any Language) (5 out of 5)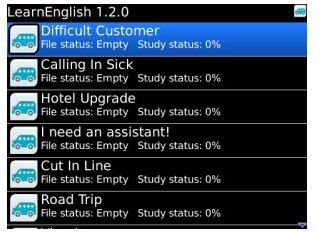 Brought to you by S4BB Limited, the Learn line is great for those users who want to equip themselves with another language but don't have the time to sit around a computer or go to a class to do it. S4BB Limited enables users, through a variety of language learning apps, to teach themselves just about any difficult flick of the tongue or high pitched delivery. Their apps include, LearnFrench, LearnSpanish, LearnEnglish, LearnItalian and even LearnChinese. Their LearnEnglish app can be located here: Download Link and the others are just a click away.
7. Real Estate (5 out of 5)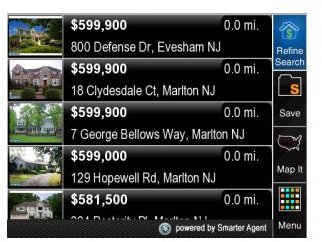 Smarter Agent has made it possible to combine the real estate market with the BlackBerry. Users are able to keep an eye out for prospects and even buy, sell or rent property straight from their phones. The Real Estate app uses GPS to localize your search and find the best available property by its zip code, city or address. This BlackBerry Torch software is free and available through BlackBerry's website at: Download Link
8. ScoreMobile (4 out of 5)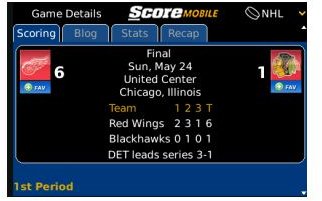 Like many other BlackBerry Torch apps, ScoreMobile appeals to a person's need to be up-to-date with any sort of sporting information. ScoreMobile is for sport fans. This app provides up-to-the-minute sport scores, stats and recaps of the most exciting sports in the world. ScoreMobile covers a plethora of sports like American Football (NFL, NCAAF), Baseball (MLB), Hockey and Golf, Auto Racing, Tennis, Basketball and Soccer. For any sports fan, this is like finding a rare gem in the oddest of places. This BlackBerry Torch software is the leader in sport updates and blogs and even keeps track of betting odds and league standings. It is available for free at: Download Link
9. Ebay® (4 out of 5)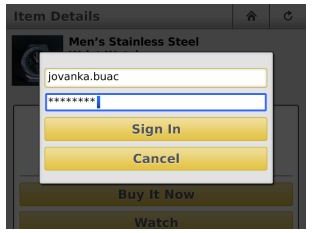 Internet shopping has almost replaced the need to get dressed, locate and visit various stores. This BlackBerry Torch software makes it possible to stay connected with Ebay® from the comfort of your phone. Users are able to watch, bid on and purchase their items directly from the popular shopping website. There is also a calendar feature that lists and notifies you when a listing is near its end or has been relisted. Sellers can also use this app to review their sales and communicate with their buyers. It is available for free along with other similar BlackBerry Torch apps at: Download Link
10. Ka-Glom (4 out of 5)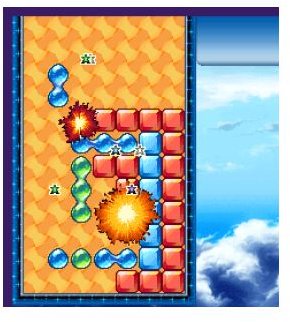 What is a phone without some fun games? This BlackBerry classic is one of the most popular games available free for BlackBerry Torch users. This game is highly addictive and has been compared to the old classic, Tetris. The goal is to match gems in order to get the biggest chain. Blocks fall from above and need to be connected with their color matches. Find it at: Download Link
BlackBerry App World
There are many other popular BlackBerry Torch apps available free and for purchase on the BlackBerry app website.