What is the Best BlackBerry Calendar App?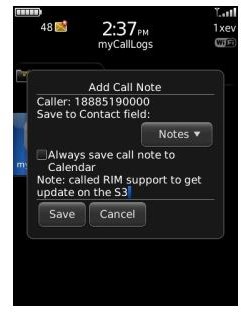 Overview
The BlackBerry phone is known to most of the world as the ultimate business necessity. It keeps users connected to their emails, contacts, and messages by way of text, picture and IM'ing. Additionally, the BlackBerry is useful for scheduling and organizing events with the use of its built in calendar. Although, the built in calendar is very useful, it may not be right for everyone. Fortunately, the BlackBerry has many calendar apps, with some of them being free, that may work better for you.
See-Fi Calendar Sharing
See-Fi allows users to share their BlackBerry calendar with any contact that has See-Fi enabled on their phone. See-Fi allows users to sneak a peak into their contact's calendar, which can make it easier to schedule appointments, visits and lunch dates, without having to constantly email or call the other party for confirmation. See-Fi works on most BlackBerry phones; however, both parties must use the same wireless network, for the calendar-sharing program to work properly.
My Call Logs
My call logs is not only for tracking your calls, it also synchronizes all of your incoming, outgoing and missed calls onto your calendar to allow for easy tracking. If you want to keep an accurate record of the amount of minutes you are using on a daily or monthly basis; using My Call Log will keep an accurate count for you within your calendar application.
Dumb Quotes Calendar
Waking up to a good laugh is always pleasant, and if you download the Dumb Quotes BlackBerry calendar app, you will not miss a day, as long as your BlackBerry is around. Dumb Quotes Calendar sends dumb and silly quotes from celebrities, actors, singers, athletes and politicians. Each day will be filled with laughter every time you access your calendar.
Tungle.Me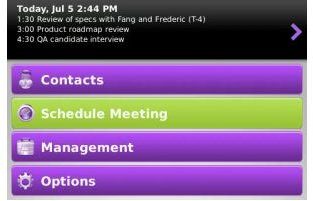 Tungle Me allows BlackBerry users the option to synchronize their BlackBerry calendar with other third party websites such as Yahoo, Gmail and Outlook to retrieve up to date information about their scheduled events. Additionally, users can send an invite to a friend or colleague requesting to schedule a meeting and include three different times of availability. If the recipient accepts one of the times, the entry is immediately updated in the calendar.
Period Calendar
This BlackBerry calendar app is obviously geared toward the female species. It is very valuable, as it allows women to track their monthly cycle, which may be especially useful in the event that she wants to get pregnant or avoid a pregnancy. The Period Calendar also tracks ovulation dates and gives females the ability to customize the calendar to indicate whether birth control was taken on a specific date. Additionally, ladies have the ability to write notes and use the calendar as a mobile diary, as well as get predictions of the sex of their baby; which is determined by their conception date.