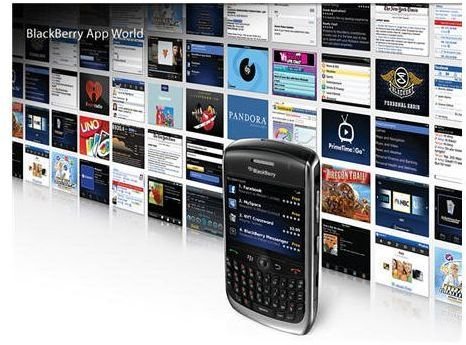 BlackBerry applications help you make most of your handset's features. Whether it's a game, productivity or serious business tool, there is an
application for everyone.
1. Charter Mobile App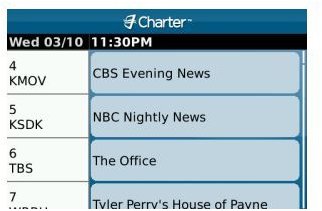 This application aims to provide up to date information about the services from Charter. It's an intuitive, convenient and easy to use application that brings the world of Charter to your BlackBerry device. Just enter your zip and find the channel lineup, weather, local news and directions to the closest Charter Service Center. The user can also remain in touch with family and friends from Charter via Facebook. This mobile application is free for everyone. You can download this application from here.
2. HotSchedules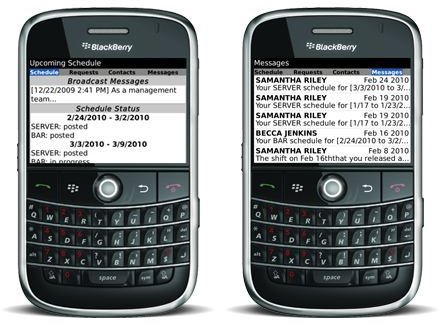 HotSchedules is a fast, powerful and intuitive tool that helps its subscribers to manage their schedules from their BlackBerry devices. The user can swap or release current shift, check schedules, pick up available shifts and input forthcoming schedule requests. You can download this application for $2.99
3. Hangman Kids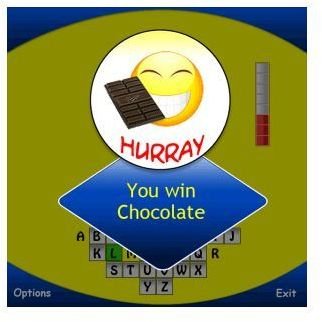 Hangman Kids is a new release especially customized for kids. This application has lots of new images, simple game design and a special in-built game Child lock to prevent any accidental key presses by the kid. It is an adaptation of the standard hangman game and a great way for kids to discover new words. There are lots of visual clues as hints alongside the word grid to further improve the child's learning. This free application has several difficulty levels to ensure that it's both fun and a challenge for kids. You can download it from here.
4. Match.com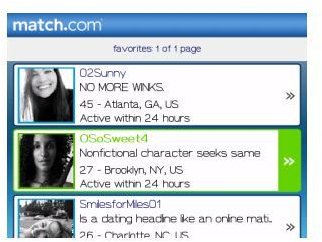 Match.com, an online dating service, is for singles who own BlackBerry Storm devices. Users above 18 years can download and search this free application. You can browse full picture profiles of singles around you, show an interest by sending a free wink and see who has visited your profile. Paid subscribers can even exchange emails and messages.
5. Anxiety Release Hypnosis Program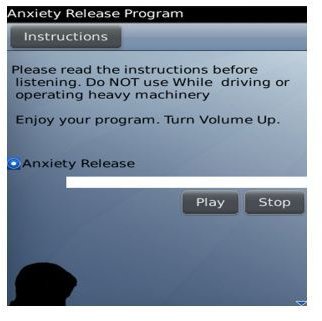 Anxiety Release Hypnosis Program is one hypnosis session audio that assists you to release your stress. This is an all inclusive sole session designed to create strong effects by making you feel calmer and more comfortable in stressful situations. It encourages you to be strong and tries to create the new you sans anxiety. You can download this app for $2.99.
6. Casino iGuide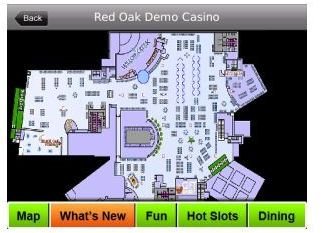 This application allows you to choose your favorite casino to examine its current floor map and find out the latest information like what's new, hot slots, entertainment and dining. With iGuide you can find this information anywhere and any time through your BlackBerry device. Participating casinos make sure that the iGuide is updated with the most recent information for both new and existing customers. You can download this free application from here.
7. Digitalarti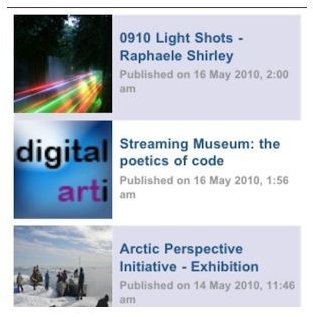 Digitalarti is a free app with international digital artworks, festivals, artists, innovation news, videos, pictures and much more. You can find out about the latest digital artists from around the world and can check the spotlight on the artist of the month. You can download this application from here.
8. Formula1.com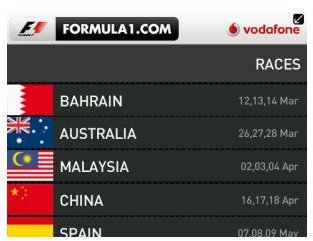 This is an essential application for Formula 1 fans. It directly streams real time data from Formula One Management's Technical Facility at the race track. It puts you in the heart of action by displaying the same information supplied to teams from every session of the weekend. Live timing, circuit data, race timetable, season calendar, and championship standings are some of the features you will have access to once you download it from here.
9. Conversions On The Go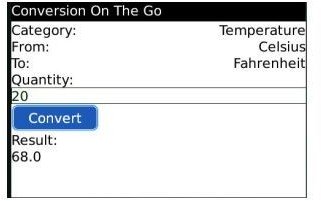 Conversions On The Go is a fast and efficient application that allows you to convert over 200 units of measurements over 14 different categories. It's a great utility tool for Scientists, Engineers, Students and Technicians. It also serves as a fantastic traveler's app as you can convert different units of measurement to the ones you are familiar with. It can also be used around the house for everyday tasks. The conversion classifications are: Circular Measurements, Area, Energy, Fuel Consumption, Time, Power, Pressure, Temperature, Speed, Torque, Weight, Volume, Astronomical Distance and Distance. You can download this app for $2.99.
10. Documents To Go Standard Edition v2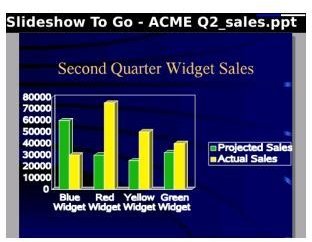 Documents To Go Standard Edition version 2 is a free download for anyone who uses a BlackBerry device that includes Documents To Go Standard Edition version 1.0 to 1.008. The new feature of this version is that it supports MS Office 2007 files. You can view, make changes in word documents and insert columns and rows in Spreadsheets along with other features. You can easily edit MS Office documents from your BlackBerry device. You can download this BlackBerry application from here.