How to Update the Media Player on the BlackBerry Storm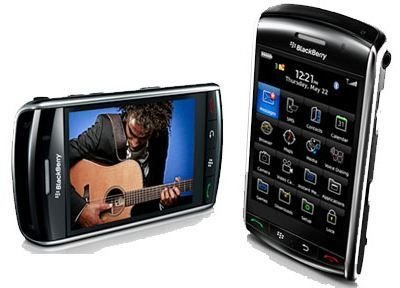 How to Update the Media Player on the BlackBerry Storm
Research In Motion (RIM), the BlackBerry manufacturer, does not change its operating system often. However, they do develop new software with improved features from time to time. Occasionally, some part of their software doesn't work properly and is considered bugged. The customers then write to the developer, who finds a way to fix the bugs. The developer than issues a software update or patch that fixes those bugs. These software updates are usually free of cost and can be downloaded to your computer from the BlackBerry's official website or you can wirelessly update them on your BlackBerry Storm.
BlackBerry, a business centric phone, has plenty of non-business related features like the Media Player. Listening to music on the Storm Media Player is very easy provided it's regularly upgraded. BlackBerry Storm Media Player can be upgraded in two simple ways.
Wireless Upgrade
Switch on the BlackBerry Storm and navigate to the 'Home' screen. Home screen has various program icons.

Find the 'Option' icon and click on it.

Search for 'Advanced Options' by scrolling down the screen. Then click on it.

Now scroll down the advanced options list and click on 'Wireless Update' or 'Wireless Upgrade' in some devices.

Click on the 'Next' button located at the bottom of the screen.

Look for the 'Upgrades' or 'Check for Upgrades' icon and click on it.

The BlackBerry Storm will start updating and downloading available updates, including the ones for its in-built Media Player. These updates will automatically install on the device.

Wait for the BlackBerry to upgrade. You will receive a message on the screen once the upgrade is completed.
Upgrade with Blackberry Desktop Manager
Download the latest BlackBerry Desktop Manager software from the BlackBerry's official website to your computer.

Connect your BlackBerry Storm to your computer with the USB cable. Start the BlackBerry Desktop Manager.

From the BlackBerry Desktop Manager's main screen, click on the 'Application Loader Option'.

Click on the 'Start' option located under the 'Upgrade Software' heading.

Follow the screen prompts as the BlackBerry Desktop Manager backs up your mobile phone data.

Installing the new updates including the ones for Media Player may take from 10 to 30 minutes.

Once the updates are installed, the BlackBerry Desktop Manager will prompt you to restore your data on the BlackBerry Storm.

Follow the screen prompts until you see the confirmation message that the device has been successfully updated.
Use Official Updates
Generally, the BlackBerry Storm device or the BlackBerry Desktop Manager will detect and upgrade software automatically. But if this doesn't happen, browse and choose the specific files you intend to update. It is safer to update your BlackBerry handset with original software versions via the phone's official website. Unofficial versions can cause your BlackBerry phone to malfunction, so do it at your own risk.