Top 5 LED Blackberry Apps for Useful and Fun Flashes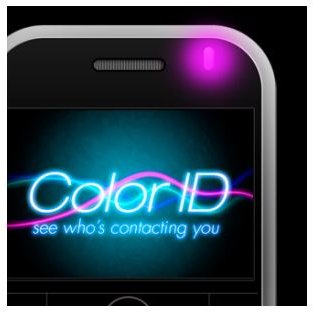 Make your BlackBerry phone shine out with these top of the line premium and free LED BlackBerry apps.
Color ID FREE! LED Light Customizer
Download this flashing application absolutely free. The Color ID LED Light Customizer allows the user to tag contacts in blazing hues. A specific color is assigned for each contact on the list. No guessing game anymore for it will serve as the color ID of the contact. The contacts are arranged in alphabetical order making it hassle-free going over the contact list. The callers and senders are instantly identifiable upon a missed call, SMS, MMS, or email. There are many available shades but for the free version only two contacts can share each color. The full version can take care of this little limitation, though. This is a must-have LED BlackBerry app.
Missed Call LED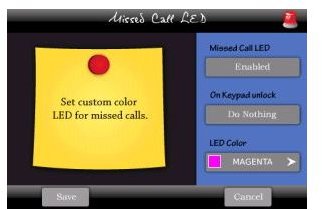 This is a simple but practical application for people on-the-go. Individuals are caught in the curse of dealing with rush hours. The Missed Call LED program is created as a solution to this time-saving need. There is no time to be preoccupied by a missed call on an unattended phone. Leave it to the LED flash to identify the Color ID of the caller. This way, the user can have an idea whether to merit it with a call back. There is a great selection of available colors. All it takes is to grab your picks.
Price: $2.99 (Visit Download Page)
VideoLight - LED Camera Flashlight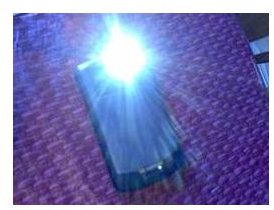 Nothing works better than a flashlight for its intended purpose. This program is a total mimicry of the efficiency of a real flashlight using the camera's flash. It can light up a room instantly as long as the user and the battery permit. Not only that, the camera is activated along with the light so better make use of it by taking some footage with your BlackBerry video feature. This way, one can make the most out of the application and the BlackBerry phone as a whole.
Price: $2.99 (Visit Download Page)
LEDart.ME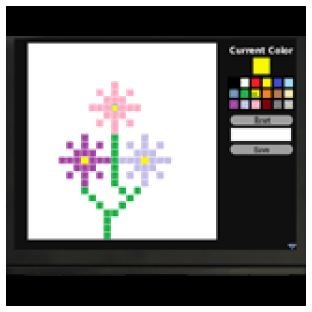 This simple but fun LEDart.ME application is a Paint-like program using LED. This is perfect to keep the kids entertained during long travel hours or even for adults while having a long wait. There are 18 available colors to use in forming colorful and creative patterns on the white board. This is simply picking desired colors and creating designs such as in Paint but this app is limited only to filling pixel boxes with colors - no ready made shape or brush options available. Finished artworks can be saved and previewed anytime. This entertaining BlackBerry LED app is ready to download.
Price: $2.99 (Visit Download Page)
BeBuzz Free - LED Colors and Audible Reminders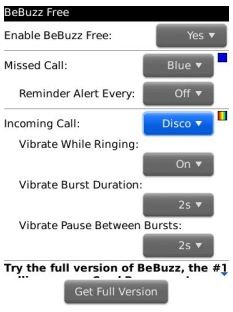 Grab a three-in-one application for phone calls and messaging alert. The BeBuzz provides LED flashes, vibration, and ringing. Each of these alert signals can be customized making them more distinctive. LED flashes can be enabled to flash several colors and patterns. The vibration effect elevates the efficacy of the alert which is activated along with BlackBerry ringtones. The alert appeals on the three senses such as sense of sight for the flashes, sense of hearing for the ringing, and sense of touch for the vibration. This trio alert program is applicable on phone calls, SMS/MMS, and e-mails. This free download version provides a limited usage period but at least you know if it suits your taste before you splash out the premium price.
For more useful free downloads, check this list of 10 Free BlackBerry Applications.