Set the Right Time with the BlackBerry Stopwatch App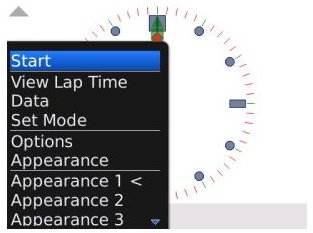 Vorino Timer Stopwatch
This stopwatch is embedded with unique features both in display and audio. It has its own selection of themes to fit in the individual preferences of users. It optimizes icon recognition, ideal for those with poor visions. Users can pick to choose either the analog or digital style. It also utilizes a four-mode indicator on screen. Also, for its audio feature the stopwatch makes use of chime warnings in different frequencies. It can further be customized along with ringtones, vibrations, and LED flashes. These are the pertinent specifications for an ideal BlackBerry stopwatch app.
Price: $4.99 (Visit Download Page)
Stopwatch by Handango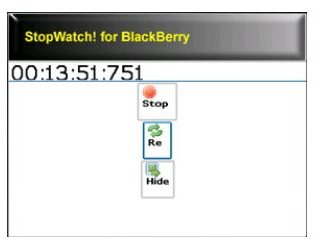 Transform your BlackBerry phone into a stopwatch. This BlackBerry stopwatch app comes with control buttons to easily start and end the countdown in a click. It can also identify laps along the way. It is absolutely compatible with the varying functions of the mobile phone. The countdown continues while there is an ongoing phone call, SMS/MMS messaging, and the like. It can be displayed actively on the background of the phone, too. It's a great mix of convenience and expediency.
Price: $2.99 (Visit Download Page)
Stopwatch 2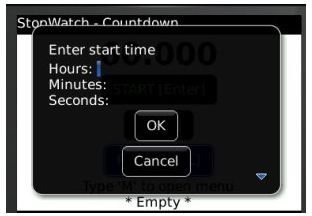 This is another innovative offering perfect for your BlackBerry. It guarantees 100% accuracy with its 1/1000 reliable counts. It is highly compatible with the BlackBerry phone. In fact, the side buttons of the phone can be utilized as the control buttons for the countdown. Remarkable sounds are also used in the countdown. At the end of the count, it makes use of ringtones as signals. It can be displayed in a digital or in an analog format, too. It could be the best BlackBerry stopwatch app for those who want to optimize the functions of their mobile gadgets.
Price: $2.99 (Visit Download Page)
Stop Watch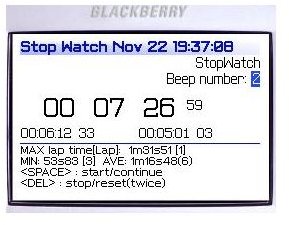 This app works as a multi-functional watch. Identify time with a mini-digital or analog clock on the screen. Update clock functions with the stopwatch element. Laps statistics display is also provided in the application. The manipulating buttons such as start, end, and restart, are integrated on the keys of the phone. It makes use of beeps as alert signals during the countdown. The beep pattern can also be customized at the discretion of the user. Its icon remains on the background of the screen upon activation. Hence, it supports the multi-tasking ability of the phone. Upgrade your phone with this BlackBerry stopwatch app.
Stopwatch Version 1.0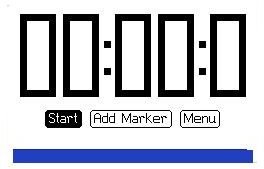 This application features two modes that are useful to optimize its purpose. The stopwatch mode enables the user to set up as many as 20 markers. This mode also enables the user to start running the program. On the other hand, the timer mode is used to configure the countdown time along with the alert patterns as desired. This comes in handy with its simple but practical features. These define the standard elements of a mobile stopwatch.
For more BlackBerry phone apps, check out the Ultimate BlackBerry Apps.