BlackBerry Features: Email and Messaging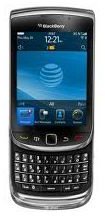 An Introduction to the BlackBerry Features
With all of the smartphones on the market right now, it can be overwhelming when trying to buy the right one. While no particular model of smartphone is going to be perfect for everyone, a BlackBerry device is probably a good choice for a lot of people. While the BlackBerry began as a portable corporate email device, it has grown with the rest of the smartphone market to become an all-in-one information and entertainment device. Each BlackBerry has dozens of features that would make it a good buy, but there are a few features that make BlackBerrys stand out from the pack.
Email Superiority
Whether you only receive personal email messages, or if you need access to a corporate email account, for mobile devices, BlackBerry's email program can't be beat. Email was the original purpose of BlackBerry devices and even after numerous operating system changes and upgrades, the email program still works much like it always did. All of your email messages and folders are just a click away where they load up quickly, even if you have thousands of messages. You can organize the email by folders, but if that is too much work, the device has a search feature which will quickly bring up a list of messages from a certain sender, with particular keyword in the title or the message, or based on a number of other options. Every smartphone these days will have email, but the layout, functionality and reliability of the BlackBerry email puts it above the rest.
The corporate side of BlackBerry email, called the BlackBerry Enterprise Server (BES), is used by numerous companies around the world to manage their email. Even if your BlackBerry isn't on a BlackBerry enterprise account, you can get your business email if you have your company's permission.
Messaging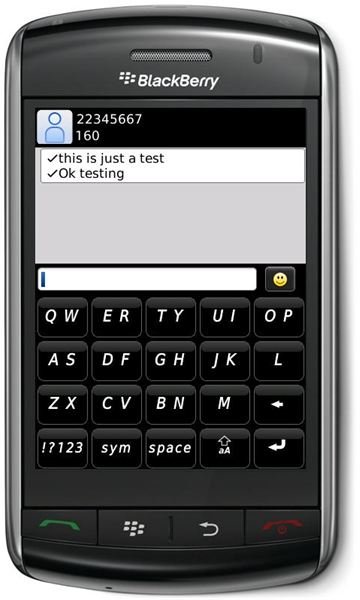 Text messaging on the BlackBerry takes place on a screen much like the email does, so many of the email features work for your text messaging account as well. But the most impressive part of messaging on a BlackBerry device, is BlackBerry Messenger. BlackBerry messenger is a completely free, dedicated messenger program useable between any two people who own a BlackBerry device. You can also send pictures and video through the program, even to multiple people at once. BlackBerry messenger also lets you set a small chatroom where multiple people can all chat together in the BlackBerry Messenger program.
If you want more chat options than just BlackBerry Messenger, your BlackBerry device can run Windows Live Messenger, Yahoo Messenger, Google Talk, AIM and even a few more. All of these messenger services are separate programs, but you can access all of your conversations from the "Messages" folder on your BlackBerry.
Device Design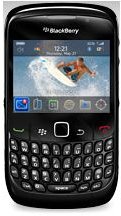 BlackBerrys are designed to fit easily into the palm of your hand and they almost all contain a large, easy to use keyboard on the front. The keys are raised just enough to make typing feel natural, which is a good thing considering how much typing you will do on the device. Even the odd double-tap keyboard on the BlackBerry Pearl models feels natural after you get used to it. BlackBerry also has some touchscreen only devices, and RIM may be focusing on hybrid devices like the Torch, which has both a slide-out keyboard and a large enough screen to hold a virtual keyboard.
BlackBerry screens are large enough that you will feel comfortable viewing media on them, and they seem to be getting larger with every new model even though the overall phone size has remained the same.
Comprehensive Backup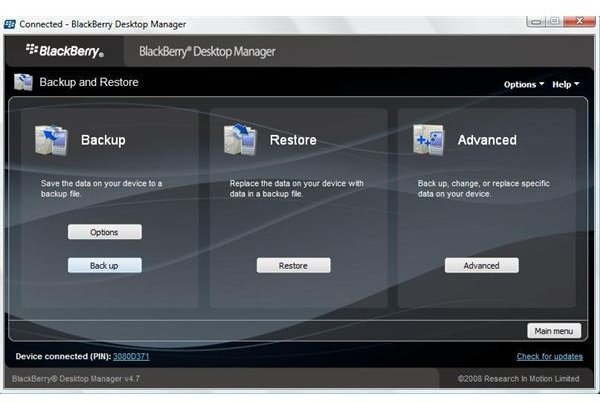 Any smartphone is going to let you store a ton of information on it, but no other smartphone can backup all that information as easily or completely as a BlackBerry can. This may not seem like a big deal now, but if you ever need to wipe your device, you'll appreciate having all of your information and settings saved. After you reload your information, it'll be like nothing ever happened. The backup and reload itself, is as easy as it gets. Just install the Desktop Manager program on your computer, connect the BlackBerry with a cable and hit a button. That's it.
BlackBerry App World
The BlackBerry App World doesn't have the enormous selection that Apple's App Store does, but its selection of free and paid apps continues to grow as more and more developers create applications for BlackBerry devices. The App World is available from your device, or you can use the Internet to browse through the available apps, and send a link to your device so you can purchase the app.
BlackBerry Tethering
If you are on the road and need Internet access, your BlackBerry smartphone may be the answer. With older versions of BlackBerry Desktop Manager you had to contact your cell carrier and input a long string of commands, but with the release of 5.0.1, all you have to do is choose your carrier from a list and click a button to connect your computer to the Internet anywhere you can get a cellular signal. Most carriers will require that you add an extra option to your wireless plan, but the cost of the option is almost always less than the cost of a dedicated wireless card.
Carrier Choice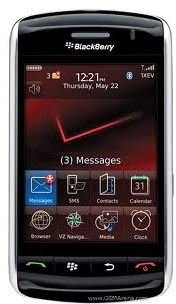 BlackBerry devices are available on almost every cellular carrier in the country, and while this may not seem important at first, if you need to change carriers you will be thankful that you can pick up a similar device from your new carrier. The BlackBerry Desktop Manager can even move most of your data and settings to the new model, meaning that your transition between the devices will be an easy one.
The Final Word on BlackBerry Features
There are a lot of factors that you need to consider when you decide to get a smartphone. Even if the device doesn't end up costing you a ton of money, you will likely be trapped in a contract for a year or more and unable to replace your device. There are many more BlackBerry features not listed here, and BlackBerrys don't excel in every area, but the devices are always improving. Take one of the historically weakest BlackBerry features, the web browser. It has been a pain to use for a while, but with the release of OS 6, BlackBerrys will now use a much-improved WebKit browser, which may make web browsing on the BlackBerry an enjoyable experience. So with some best-in-class features, a stylish and functional design and constantly improving overall experience, a BlackBerry device may just be right for you.