The Top 8 BlackBerry Applications Worth Buying - Part One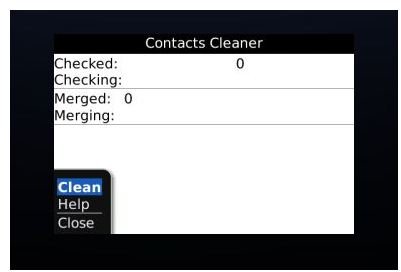 Looking for the top 8 BlackBerry applications worth buying? If so, you've come to the right place. We've browsed the BlackBerry App Store for you and bet one of these apps will meet your fancy. We've got feature-packed apps from news, to organizers, to themes to even a nifty GPS app.
1. Contacts Cleaner - $2.99
The Contacts Cleaner App comes from Beaver Creek Consulting Corp and the latest version 2.3 works on all BlackBerry models and all carriers. This contact cleanup for your BlackBerry finds and merges all duplicate contacts in one pass without asking for direction. It searches by name (first/last) and company name and the contact with the most information is selected, while the duplicate is sent to a retained file for a final review and then one touch clears the duplicate contacts. File size is 202KB and it also works in any country. If you're contacts are a mess, don't miss this app voted one of the best top 9 apps by Berry Review.
2. BuzzOff - $2.99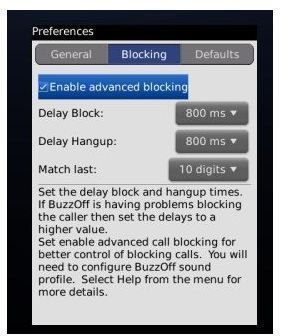 The BuzzOff version 2.0 app blocks unwanted calls and unwanted voicemail. This BlackBerry application is from Toysoft Development Inc., file size is 86KB and it has all sorts of call block features. You can block any number including callers with annoying private numbers, unrecognized caller id numbers and its Pickup/Hangup feature prevents unwanted voice mail. Block by area codes, all 1800 numbers right from your call log, contacts or messages. You can even set up a do not disturb and for those really annoying people, even if you set the allow feature, you'll know who they are from designated sounds. This app works with all models, all carriers and in all countries. Read a full Bright Hub review of BuzzOff
3. Personal Assistant Premium - $6.99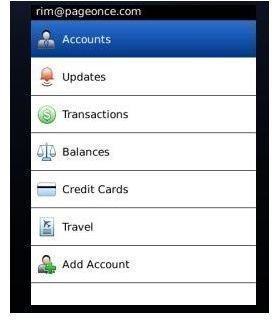 This Personal Assistant app is packed with must have features in the newest 3.0 version. Everyone is talking about this app from Pageonce probably because of its ease of use for online banking, credit card payments and monitoring, investment portfolios in one touch, travel itineraries and even access your frequent flyer miles. The calendar feature notifies you of upcoming bills due, and you don't have to enter any data—it syncs with your online accounts. Worried about security? If your smartphone is lost or stolen simply log into your Pageonce account and the Personal Assistant is deactivated immediately. This BlackBerry application comes with praise from both PC World and PC Magazine and boasts over 2 million users. The 618KB file is worth this five-star rated app and you can read a full review of this app right here on Bright Hub.
4. Conservative Pocket Survival Guide - $2.99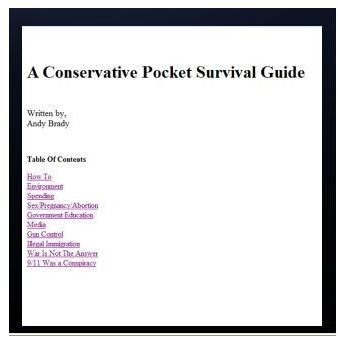 Perhaps this app's name, the Conservative Pocket Survival Guide is a misnomer, or maybe not. Whatever it is, if you're a closet Republican, this BlackBerry application is right up your alley especially if you're tired of friends and co-workers getting it all wrong—all the time. Quickly correct them about the environment, media, government, and even gun control beliefs. You can buy the book written by Andy Brady or buy this e-book app. Now in version 1.0.5 (file size is 57KB), delight in correcting everyone you know that is misinformed or simply way wrong when it comes to the conservative in you. This comes via Kabliga and has a five-star rating from users.
5. Happy Family Shared Grocery List - $9.99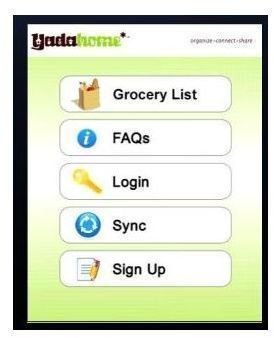 You get a lot more than you think with this Family Shared Grocery BlackBerry application. Now in version 6.2 (file is 759KB), the price includes a two-year subscription to YadaHome online that helps you sync your friends, family and roommate's favorites and wants, without duplications. Share, email, and backup grocery lists and even create a master list of things you buy all the time. Use the check it off feature and throw away those paper lists! Browse coupons before you hit the store, and use the handy calculator to tally your grocery bill while shopping. It even allows you to update prices to anyone's list while you're in the store. Worried about losing a list for someone on a special diet? Just back it up!
6. Love Football Love Kava Animated Edition - $2.99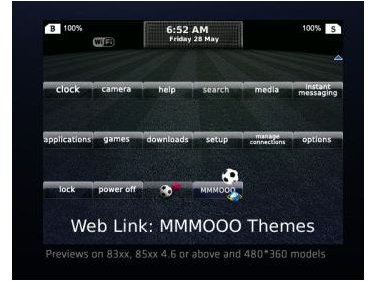 The BlackBerry Love Football Love Kava theme application comes from MMMOOO and is now in version 1.1 (file is 508KB) and has been rated 4 ½ stars by users. With the popularity of the World Cup, this is a must have theme app. It features 10 of the most popular players, SVG animation, vivid soccer scenes with cool details in apps icon page, and includes both premium and free links to even more designs from MMMOOO. With over 700 top–rated reviews, if you love soccer, this theme app is worth the money.
7. Prompt-Punctuality - $29.99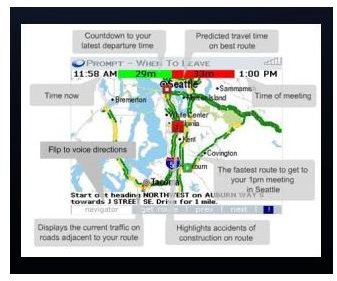 You can get a free trial to see feel and touch this GPS BlackBerry application. Prompt–Punctuality comes from Proxpro in version 1.2612 (file is 793KB). For US drivers who aren't lucky enough to have the Microsoft powered Ford SYNC, this may even be better! It offers count down alerts so you won't be late, monitors real-time traffic and predicts arrival times—it even offers alternate routes. You get the best route if there's unexpected congestion and it displays the traffic on adjacent roads. Worried you're at an appointment too long? Prompt-Punctuality alerts you before you miss that next appointment. This 5-star app is worth the money; it's packed with features and a great alternative to an expensive GPS device.
8. AFP Mobile News - $2.99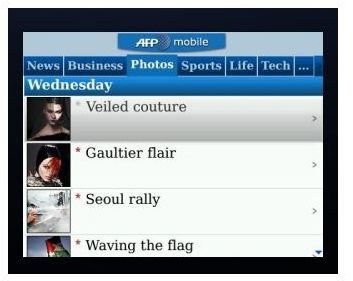 Offered by Handmark, AFP Mobile News gets a 4-star rating from current users. Now in version 2.5.6 (file is 380KB), get all the news you want on the go from the US, Canada, and around the globe. AFP has journalists in over 165 countries that deliver this up-to-the-minute news that is just the facts man. Its picture rich from award winning photographers and you can customize up to 23 categories of your favorite new topics from sports to politics to fashion to entertainment. Share and save news, search for hot news by keyword and there's even a step-by-step guide to personalize this BlackBerry application. Get instant weather wherever you are (except in France) and use the MyFeeds to program your RSS feeds. Set alerts for interested topics and you're just a touch away for all the news that is news.
Screenshots by author courtesy of BlackBerry App World (https://appworld.blackberry.com/webstore/)