Top App Roundup - Best BlackBerry Bible Applications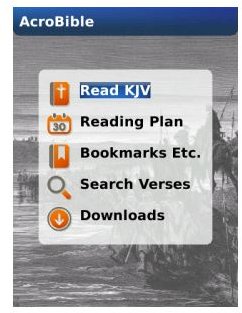 Putting a bible application on your smartphone is a convenient way to keep the Scriptures with you at all times so you can quickly reference the Words of God, study memory verses and follow along during a sermon. Sure, the luddite church folk will chide you for playing on your phone in church, but while you are getting a blessing from searching the scriptures what does it matter? Here are some of the best paid BlackBerry bible applications for your BlackBerry phone.
AcroBible KJV
This bible app is specifically designed for the larger touch screen BlackBerry, the Storm. In addition to being able to read and search the King James Version on your BlackBerry, users of this app can bookmark their favorite verses, take notes and highlight verses in color. The app comes with the KJV bible already installed but users can also freely download and install these versions and commentary: Darby, ASV, WEB, YLT, RVA, AA and the Matthew Henry's Commentary. Many users should also appreciate the ability to read text from two separate bible versions at the same time, which makes comprehending particularly difficult scriptural text easier. The app costs $4.99.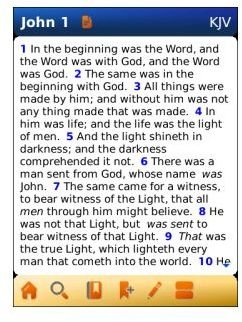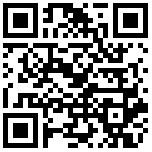 Olive Tree NKJV Bible
Olive Tree bible readers are among the very best there are. This app makes uninterrupted bible reading on your BlackBerry possible by automatically scrolling to the next chapter once the reader reaches the end of a chapter. The app also makes moving among search results easy by highlighting keywords in search results. This bible reader comes with the NKJV version but other popular versions are also available. Those who are serious students of the word will appreciate the Greek and Hebrew language resources that allow for deep and advanced bible studies in the original bible languages. The app costs $7.99.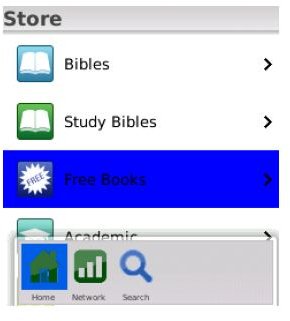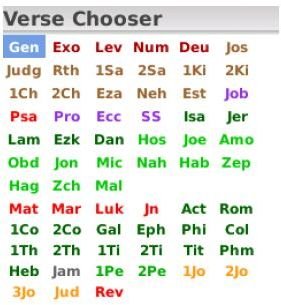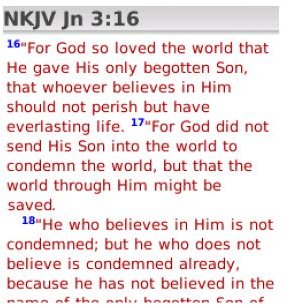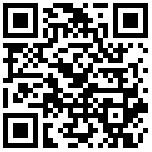 KJV Bible with Strongs
Like most solutions from Olive Tree, this app is a great way of taking your bible wherever you go. It has the 3-tap Verse Chooser feature that allows you to reach a single verse in just 3 taps. This particular version has the Strongs numbers and dictionaries. References to the Strongs' dictionary show up as numbers in the texts, which can be used to quickly access additional information in the Strongs dictionary. The app comes with a KJV but there are free versions available for download including the: New English Translation, Modern King James Version, American Standard Version, Darby's Translation, Young's Literal Translation and Weymouth New Testament. However, there are over 200 resources available at Olive Tree. The app costs $9.99.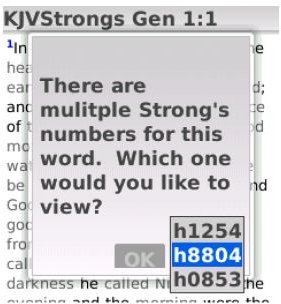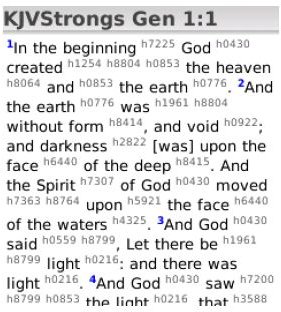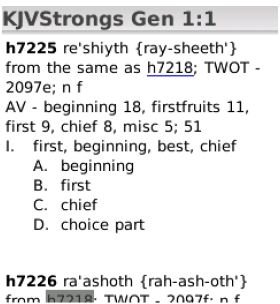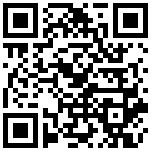 BEIKS KJV Bible eBook
This BlackBerry bible application is the most expensive of those we have reviewed in this article, but for those who are looking for a simple bible reader this application should be enough. Some will complain that they can get the same feature-set in a free bible app, others rebut that its ability to make text big and easy to read more than compensates for the high asking price. In any case, you can try the app for 10 days before having to pay the $19.99 one-time registration charge for using the software.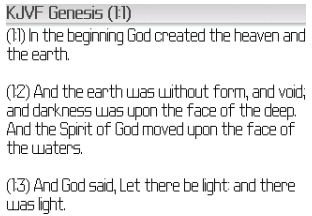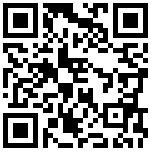 Conclusion
Whether you are looking for a convenient way to carry the scriptures with you wherever you go or you need to be able to quickly find text to aid your bible studies, these and other Blackberry applications allows users to study and reference the Words of God with ease, convenience and efficiency. While most BlackBerry bible applications come with the King James Version, many have other versions are available for free download. Still, there are others that charge a fee to get more popular versions such as the NIV. Your best bet is probably the AcroBible KJV app.
References