Guide to Downloading Music from iTunes to BlackBerry Bold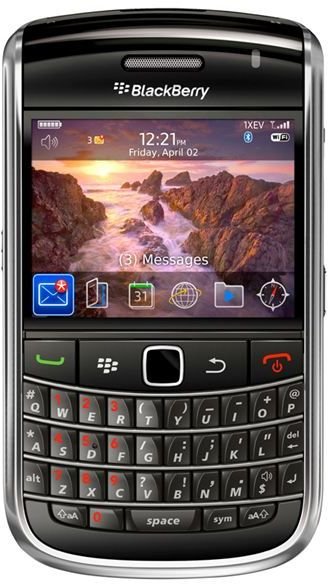 Download Music
Download iTunes to your computer, if you haven't done that already, and download your favorites songs from the iTunes store or upload your own music. You can upload your own music by inserting your CDs into the CD drive and import them into iTunes or adding your other music files saved on your computer.
Make a folder especially for your BlackBerry Bold in iTunes and label it "BlackBerry." You can create one in the left panel of iTunes under "Playlists" by clicking on "File" and "New Playlist." This will allow you to have your songs organized in a folder just for your BlackBerry Bold. It's important to also make sure that your media card is inserted into your BlackBerry Bold before you sync your music from iTunes so you have enough room to store your music files.
Mac OSX
If you have a Mac with OSX, plug your BlackBerry into your computer using the USB cable. This will populate the BlackBerry Desktop Manager. Alternatively, you may locate the BlackBerry Desktop manager in your computer's Macintosh HD. If you haven't downloaded the BlackBerry Desktop Manager, you may do so from the BlackBerry website.
Click on "Music" under the Media section in the left panel of the BlackBerry Desktop Manager.
Windows
If you have a Windows operating system, plug in your BlackBerry Bold, open the BlackBerry Desktop Manager, and click on "Media."
To the right of the BlackBerry Desktop Manager, you will see "BlackBerry Media Sync". Click "Start" to start synchronizing your iTunes music with your BlackBerry.
Syncing Music
Select the box that says "Sync Music" and select the bubble that says "Selected Playlists" to choose the songs you would like to transfer to your BlackBerry Bold. Here you can check off the box titled "BlackBerry" for the playlist that you've created in iTunes. You can also select the option to sync random music from your iTunes library or choose other songs to sync if you haven't created a "BlackBerry" playlist.
Click "Sync" to begin the sync. While your music from iTunes is synchronizing with your BlackBerry, let the program run and don't close it so it can sync properly.
Click the eject icon to eject the BlackBerry Bold from the BlackBerry Desktop Manager once the sync is complete. This ensures that your data doesn't get lost from your BlackBerry.
Click your music folder on your BlackBerry Bold to view your songs and to play them. Your music folder is located in the "Media" folder on your BlackBerry Bold under the folder titled "Music."
You can update your music on your BlackBerry Bold as often as you like for your music enjoyment. You can create playlists, add, or even delete songs when you sync your BlackBerry with your iTunes library. There you have it, downloading music from iTunes to your BlackBerry Bold is as easy as that!