Top Five Free BlackBerry Curve Apps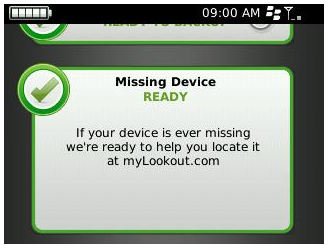 Introduction
Who doesn't like getting something for nothing? You may be surprised that you can actually do that and still get deals for zero cost. After all, some of the best things in life really are free – and these five BlackBerry apps are proof of that. Whether it's getting from A to B, protecting and locating the damn thing, or even checking the latest on YouTube, these apps get 'er done without checking your wallet. So let's take it back, get in position to relax and take a hard look at what you can get that's entirely free of charge.
Lookout Mobile Security (5 out of 5)
Okay, so this one's actually good for just about any BlackBerry (as well as other types of smartphones across various platforms) but Lookout Mobile Security is a definite must-have. Not only does it check for any malicious code that should not be on your device or that could sneak over during a computer sync (much as with desktop security scans) but you also get a powerful web-based smartphone locator, contact list backup and picture safe, hacker shield (read: firewall) and a scream function that works much better than your conventional phone-it-to-find-it method of locating the phone once you've zeroed in on its immediate location. Some of this does assume that your carrier supports and is set to process the text message service that Lookout uses to initiate connections on your phone number (which usually means that standard messaging rates apply) but the added calling plan inconvenience is certainly worth the cost here, as Lookout provides serious peace-of-mind in keeping your BlackBerry safe, and can even wipe the phone clean in a worst-case scenario if you suspect it's really lost (God forbid that should happen but at least you have it there if it does). Best of all, every piece of this comes at zero cost whatsoever for the whole package. You don't even have to worry about using your phone's web browser to get the installer, as Lookout installation links can be sent directly to your BlackBerry device, or you can even pick it up from the App World browser right on your phone.
LifeInPocket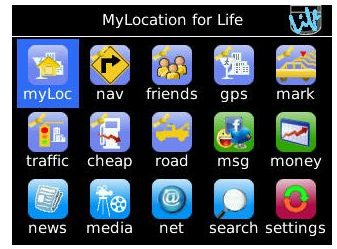 Wish you could ditch your carrier's expensive navigation fees? LifeInPocket gives you an easy way to get directions, locate parking facilities, find major retailers and restaurants (along with user ratings for each one), and it can even guide you to your destination without you having to pay a single dime for what your service provider gives you. Although there are a few small inconveniences in searching and setting locations for the GPS navigator, slight faults in requiring manual recalculations of the route in the event of major location detection errors and the need for additional confirmation based on heading accuracy this app works rather smoothly with only a few small issues. The app could also make use of RSS feeds in its news area, and instead uses only the preinstalled web browser for internet functions – which is a disappointment – but this is the only free BlackBerry app with GPS navigation that I know of (at least following the apparent death of Nav4All, anyway) so it's still a good recommendation.
Simultravel GPS (4 out of 5)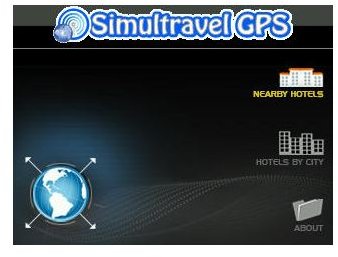 Speaking of GPS, why not use it to find a hotel when you're on the road and need a quick place to stop for the night? Simultravel GPS lets you find nearby hotels based on city, nearest airport or your current GPS coordinates using the Priceline database, lets you map it out and then – with GPS navigation on your phone – you can set your BlackBerry to map out the most direct way to your chosen hotel. And while there's no direct booking within the app, you do get a nightly rate listed within the results so that you can select the hotel that fits your budget and requirements.
Xenozu (4 out of 5)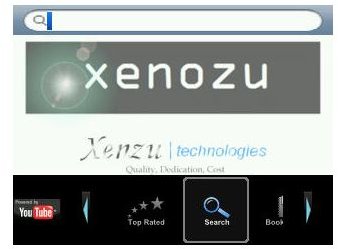 Xenozu is perhaps the best damn YouTube app I have been able to find up to this point for the BlackBerry platform. While it doesn't work too good with the current YouTube preview images (at least on my BlackBerry device, anyway) it manages to play YouTube videos just fine regardless. I tried it with videos that use various playback formats and got the videos to play no matter what. The free download can't be beat, either; and using Wi-Fi is also supported for when you can't use your data plan – such as when flying, where your better off using your airline's contracted Wi-Fi (anytime you have the option to) in order to avoid the consequences of using your cellular signal, both legal and otherwise.
CaptureIt! (5 out of 5)
As the first application made by the folks at The Tech Mogul, CaptureIt! allows you to easily and quickly screenshot your favorite apps for posterity. There's no interface to snapshot, though; instead, refer to all of the screenshots used for the rest of my selections, as I used CaptureIt! for every single one of them, as with the rest of my BlackBerry guides. But don't just take my word for it: Meryl Evans has a full write-up that describes the ins and outs of this app; not to mention that she has used it for her screenshots as well. It's also very simple to use; just hit your BlackBerry menu button, select CaptureIt! from the choices and BAM! Instant program screenshot, all ready for you to use for whatever you need it for.