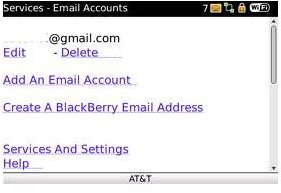 Help
Owning a BlackBerry can be exciting for anyone. With the numerous things that you can do with a BlackBerry and because it is so popular with businesses, it makes the number one spot as a smartphone choice for consumers. However, because of the vast amount of things that you can do on it, it can become confusing and that's where a little BlackBerry help can come in handy for anyone.
How To Set Up Email
This is probably the number one problem that new BlackBerry users tend to face. It's not as hard in terms of actually using the wizard to set it up, but most people get confused with the BIS and BES email type. BIS stands for BlackBerry Internet Server. This type of email server is used by your phone carrier such as Verizon, AT&T, Sprint, etc. If you're trying to set up your personal email such as from Yahoo, Hotmail, Gmail, etc. then you would also use this setting. BES stands for BlackBerry Enterprise Server. This is a server that's usually for your employer and your company would usually give you the information to set up your email for them. More information can be viewed here: What Is "BES" and "BIS"?
What Is A PIN Number?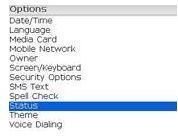 Every BlackBerry is assigned its own Personal Identification Number (PIN). They cannot be changed so it's always great to backup your contacts just incase you need to switch out your BlackBerry for another one. A common issue among new BlackBerry users is finding their PIN number. This is essential if you want to start using BlackBerry Messenger (BBM) because you'll need to add contacts and you may even want to have people add you. It's easy to find but you'll need to go to Advanced Options and then Status.
How To Backup Data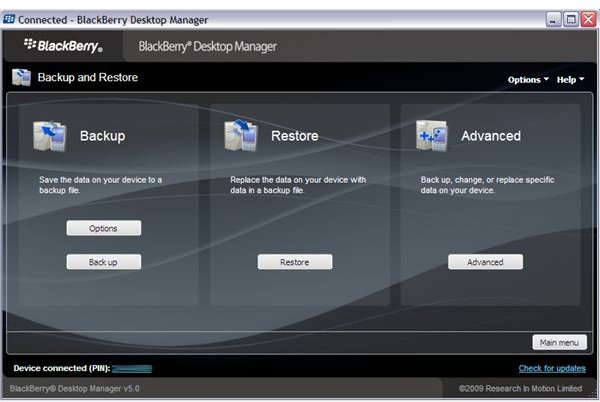 Usually nowadays, most people tend to carry their music, pictures, email, etc. on their smartphones. Because most of the information is important (especially phone numbers), it's always best to regularly back up your data. When you get your BlackBerry device, you usually will receive a CD with it that will install Desktop Manager for you. However, if you didn't receive the CD, you can always go to the main BlackBerry site and download the software to your computer. For more help check out our BlackBerry Backup Guide.
BlackBerry Freezing Up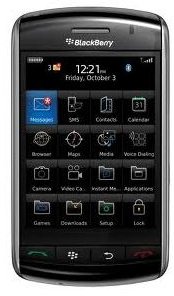 Of course nothing in the world is perfect. BlackBerry smartphones do tend to have their moments when they decide they want to freeze up. The most common thing to do is a battery pull. You just take the battery out while the phone is on and keep it out for roughly ten to thirty seconds max. Usually the battery pull will solve just about anything. However, if things are still freezing up, make sure you consult with your carrier or read up on troubleshooting articles here at Bright Hub as they are loaded with tons of BlackBerry help.
BlackBerry Applications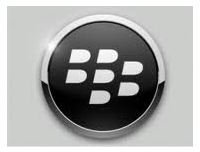 Although BlackBerry smartphones are known to be business phones, they do tend to have applications for personal use as well. There aren't as many applications as with their competition, but the applications that they do have are lots of fun. You will first need to download the BlackBerry App World to your phone if it's not already on there. That's the main BlackBerry store in which you'll find the official BlackBerry applications. You will want to read the reviews as some of the applications are made to work for a specific type of BlackBerry phone. For example, some of the games are best played with the Storm more so than with the Tour or Curve. Why not start off with the Top Ten Free BlackBerry Games?
BlackBerry Help Sites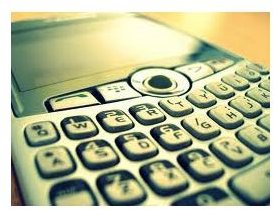 There is tons of information about BlackBerry smartphones online, but there are a few sites that have a vast amount of information and tutorials dealing with each particular phone. If you can't find what you need on Bright Hub then some other well known sites are: CrackBerry, BlackBerry Support, BlackBerry Documentation.