BlackBerry Email: BES vs. BIS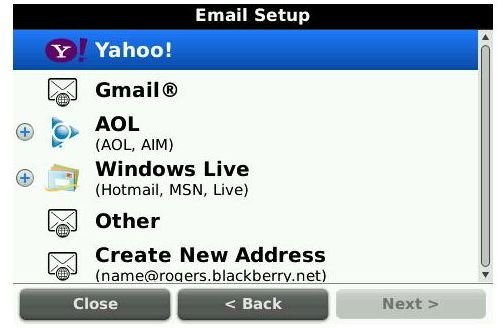 BlackBerry Email
When most people buy a BlackBerry, the number one thing that they want to do is to add on their email to it. While using the email wizard, that also prompts another question that seems to be the most popular, "What's the difference between BIS and BES"? Also, another type of question that tends to come up is, "Can you get BIS and BES on the same BlackBerry"? It tends to cause a lot of confusion, but mostly that's because there's usually more than one way that people have found out to run both.
What's The Difference Between BIS & BES?
**
BIS stands for BlackBerry Internet Service and this type of email is generally used for personal email. This is what you would use if you wanted to incorporate your Yahoo, Gmail, AOL, Windows Live, etc. email account(s). This type of email server is also used when setting up your email from the wireless carrier you have as it's hosted directly with BlackBerry. This cannot be used for any corporate workplace type of emails as it wasn't developed to do that. Only use this option when you don't have any type of workplace email and are not thinking of adding it to your phone. The other email option, BES stands for BlackBerry Enterprise Server. This is the type of email that is based within a corporate workplace. You could also include Microsoft Outlook, Lotus Notes, etc. Although BIS is used for personal email, believe it or not, this is the option you'll need in order to run both personal email and corporate email. This server tends to usually send and receive emails faster than the service option.
Can You Get BIS and BES on the same BlackBerry?
The answer to this question is that you can indeed get them both - BIS and BES on the same BlackBerry. Most people don't know how it works, but the BES email option is the only option you will need if you're trying to run both BIS and BES. The BlackBerry Internet Service (BIS) is strictly for personal use only, and because of that, you won't be able to include your work email address. The BlackBerry Enterprise Service (BES) allows you to establish both options, but you will have to check with your IT department and their policies about whether you are restricted or not. Most wireless carriers provide both features as is, but you should always ask before purchasing the phone. Depending upon the wireless company, too, you'll be able to push both the BIS and BES option with no problem as that's usually the case with Verizon customers. Keep in mind though, that there is a limit of ten email accounts that can be stored on a single BlackBerry.
For more on BlackBerry email check out the Best Email Apps for BlackBerry Smartphones.