Best Email Apps for BlackBerry Smartphones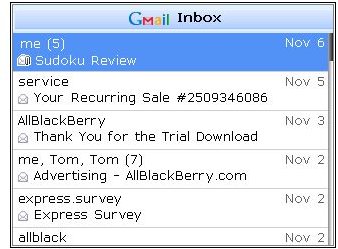 The BlackBerry Explosion
BlackBerry smartphones have sprung up all over the country these days and for good reason too. These phones, with various models to choose from, allow users to stay connected to everyone and everything in their lives. How? BlackBerry phones have access to the Internet, which means that email, chat, and other technological advances can be used on these phones to keep users connected to family, friends, classmates, professors, employees, coworkers and their bosses without having to sit in front of a computer all day long. There are thousands of applications, which are programs a user can download to their phone, available for all BlackBerry models. They can be purchased or downloaded for free via the BlackBerry App World on a computer's web browser or on a BlackBerry smartphone's web browser. The most popular applications downloaded are email apps for BlackBerry.
Gmail for BlackBerry
One of the most popular email applications available for download on a BlackBerry is the Gmail app. The Gmail app allows users to log into their Google mail account to access messages in their inbox, their spam folder, their sent folder, their drafts folder and even compose mail if they need to send a message. The Gmail app for the BlackBerry also allows users to access their archieved mail and sort mail on their phone using the Gmail label filters.
PocketMac for BlackBerry
Do you own an Apple Macintosh computer? Do you use a BlackBerry smartphone? Well, if you answered yes to both of these questions then you need to download the PocketMac application for your BlackBerry. This application costs $29.97 to purchase, unlike the Gmail app, and is one of the better email apps for BlackBerry available for download today. You can sync the phone to two different computers with each purchase of the application. This application allows the user to sync their phone with their Mac. The app syncs the address book, the calendar, the tasks, the notes and even the email that is on your computer.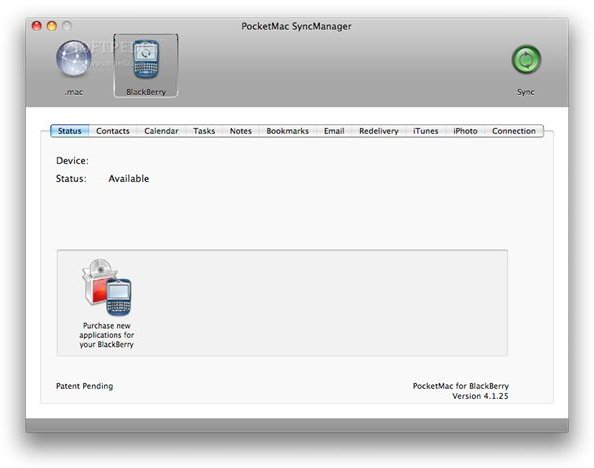 LogicMail for BlackBerry
Another popular email apps for BlackBerry is the LogicMail application. This application works away from the push services offered by BlackBerry and allows users to operate almost any email account on their phone. This application is free of charge and can be downloaded via a link sent to the phone by text message or by logging onto their website.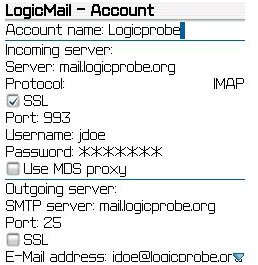 Jott for BlackBerry
Jott for BlackBerry is quickly becoming the most popular email application available for download for one major reason; you can reply to emails using your voice if you have this application on your phone. That is correct; you can now dictate your email replies to your phone and the reply will be typed out without having to use your hands. Or you can have the phone record your voice and send automated texts or email messages. This is a perfect application for the business person who is always in the car or is tired of using their thumbs all the time to send messages. There is a free one week trial of this application and then a fee of $3.95 per month or $12.95 per month is charged, depending on whether you use Jott or Jott Pro.