Top Ten Blackberry Curve Free Apps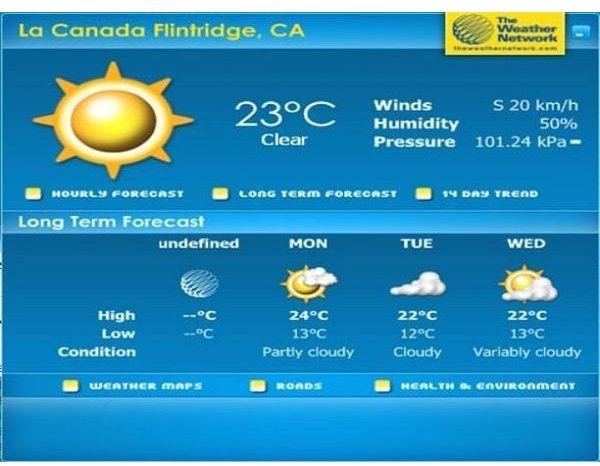 BlackBerry Curve Free Apps
The BlackBerry Curve is great for email, texting, messaging and many other utilities. But that's just the beginning of the capabilities of this powerful mobile device. The possibilities are virtually endless from games to document and spreadsheet applications the BlackBerry Curve is rapidly becoming an all around device for business and entertainment. Provided here is a roundup of the top ten free apps for the BlackBerry Curve.
1. WeatherEye
Developed by the Weather Eye Network, WeatherEye has been a favorite among many BlackBerry Curve users and others for a while now. WeatherEye provides forecasts, daily information, and alerts for almost any area. This application is simple to use and frequently updated. WeatherEye can be found at BlackBerry App World or directly from this link.
.
.
2. TuneWiki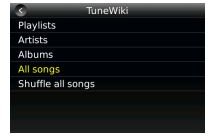 Having trouble figuring out the lyrics to your favorite music? Well, your problem is solved. With TuneWiki by TuneWiki LTD, you can now see the lyrics to your favorite stored music, music videos that you can watch and internet radio. You can also search an extensive library of song lyrics on your BlackBerry Curve. Try it out here at BlackBerry App World.
CrunchSMS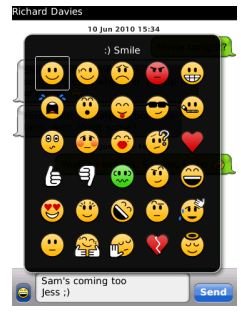 Making your chatting experience more friendly and enjoyable is CrunchSMS. CrunchSMS makes chatting on the BlackBerry Curve more intuitive by using bubble text and displaying messages in an instant message style. This app is making SMS fun again. It will also automatically split texts over 160 characters into multiple texts. Created by Paradigm One Pty Ltd, CrunchSMS is available at BlackBerry App World or by using the direct link here.
4. Twitter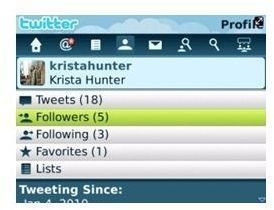 What about Twitter? Yes, Twitter is also in the top ten roundup of BlackBerry Curve free apps. With Twitter on your BlackBerry Curve you can send and receive Tweets from almost anywhere. It even works with the BlackBerry browser and smartphone camera so you can post links and upload photos on the go. Check out Twitter for the BlackBerry.
5. Facebook
Research in Motion has not forgotten about the importance of social media on the go. Facebook for the BlackBerry Curve is a fully functional Facebook app for staying connected with friends and family while looking for classmates and others. You can poke friends, write on the wall, and upload photos from anywhere with your BlackBerry Curve. Facebook can be found directly from this link.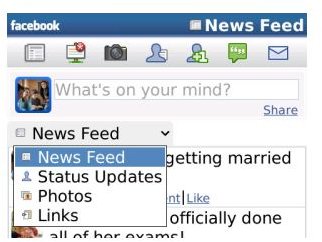 6. Pandora Internet Radio
Pandora radio is another favorite that has held a spot in the top ten for a while and shows no sign of being displaced. This app comes pre-loaded on many BlackBerry Curves but can also be downloaded from App World or this direct link. Pandora Media Inc. hit the sweet spot with music lovers on this app. With Pandora you can listen to your favorite tunes, create stations and Pandora will customize the stations based on your auditory likes and dislikes. Also added is support for Pearl 3G and Bold 9650, so more users can enjoy their favorite radio app on the go.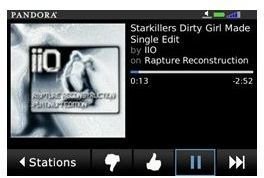 7. AP Mobile
Associated Press is making its presence known with the mobile version of their news site. Here you can find the latest headlines, sports, business and world news in a new and improved layout. Video support provides the ability to view video news stories from around the world and AP Mobile is supported in multiple languages. If you want to know what's going on with the latest headlines or just looking for some wacky news check out AP Mobile
.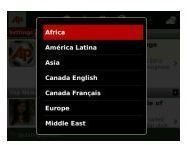 8. Player for Youtube
Player for YouTube is a fairly self explanatory app and is loaded with features for playing YouTube videos on the BlackBerry Curve. You can bookmark your favorite videos, share links through email with friends, view user channels and related videos. To download this great YouTube app check out BlackBerry App World or go directly to the download link here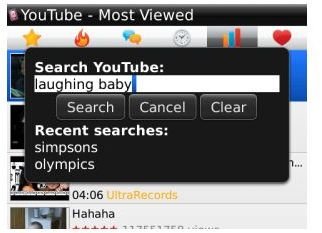 .
9. Flixter
Flixter brings show times and loads of movie information right to your BlackBerry Curve. This top movie app for the BlackBerry Curve provides show times, ratings, reviews by Rotten Tomatoes and even allows you to purchase tickets right from your BlackBerry. With search capabilities and movie trailers this app is the one stop shop for current movies and information. Check it out here.

10. Hangman
That classic word game that never gets old with a fresh new look and three levels of difficulty. This classic game expands vocabulary, lets you learn new words and challenges you to get the words right before the hangman gets you. Are you up to the challenge? Try Hangman from Spice. Download at App World or from the direct link here

.
That wraps up this roundup of the top ten free apps for the BlackBerry Curve. All of these and hundreds more are available at BlackBerry App World along with reviews and information categorized for convenient searching. For more ideas on apps for your BlackBerry check out Ultimate BlackBerry Applications.