Top 5 Free Blackberry Tour Apps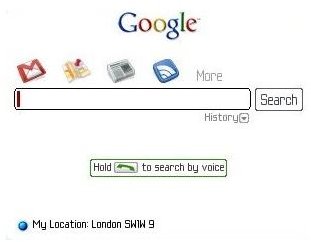 Free Blackberry Tour Apps
Just like any mobile phone, the BlackBerry Tour is more fun with additional free applications. These free BlackBerry Tour apps make your BlackBerry experience even more enjoyable as the tools help in different ways. Here is a short list of the best free BlackBerry Tour apps.
Google Mobile
Google Mobile is an all-in-one mobile suite of Google apps which includes Gmail and Google Maps in sync with mobile web services like Google Docs, Picasa, and Google Search. This application stands out with comfortable and user friendly email presentation. The Google Maps tool can do everything that you can do with Google Maps on a PC - from searching for locations, getting directions, and switching to satellite view, amongst other things. It also points the user to the closest cell tower GPS to pinpoint the exact location. Meanwhile, the Google Sync feature allows users to enjoy two-way synchronization between Google Calendar and the BlackBerry Tour calendar.
iSkoot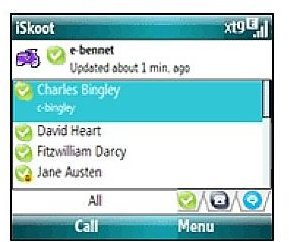 iSkoot puts Skype, the popular instant messaging platform, on the BlackBerry Tour. Users can send and receive calls from and to other users of Skup, SkypIn and SkypeOut with this application. The sound quality is excellent when using this application, and the BlackBerry Tour handles the calls like a traditional cell call having the same controls and ringtones. With this app, BlackBerry Tour users can stay connected any time, anywhere.
Viigo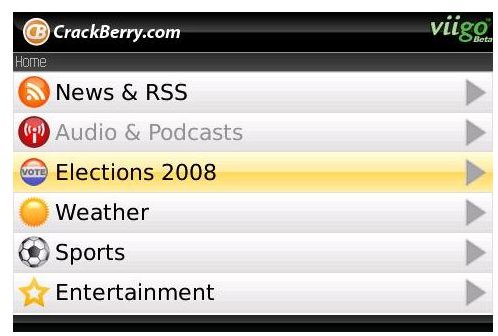 Viigo is a great alternative to the Google Reader for browsing RSS feeds. It comes with a good array of options that the Google Reader lacks such as setting of alerts for weather, travel, finance, and sports, and updates from classifieds, book feeds, amongst other things. Users can customize RSS feeds and arrange the feeds display order. The app also supports podcast feeds, and users will love this app for its sleek interface and very user friendly controls.
Beetagg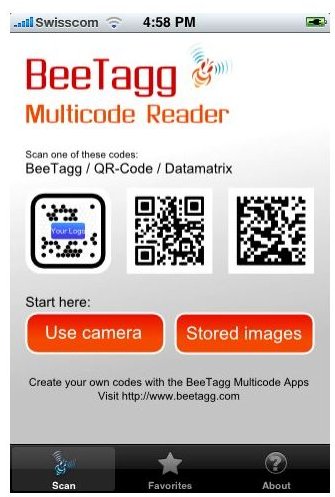 Beetagg is a barcode, 2D reader that allows the BlackBerry Tour's camera to scan square shaped codes appearing on different products. The 2D codes contain the URL, information on the product, and other material. Reading the code, the app will then send the phone's browser to the website of the product, or display the product information stored on the code. This is a cool innovation that has been getting a lot of positive feedback in areas such as Japan. The app can read almost everything that has the 2D barcode on it.
Vlingo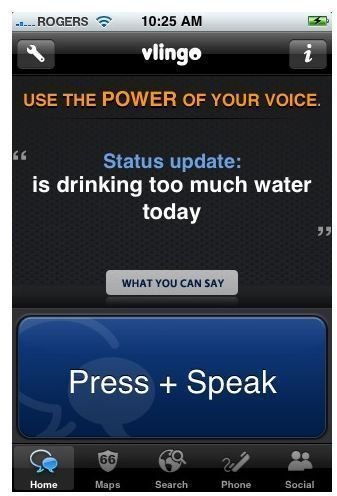 Vlingo is a voice-enabled application that can create email messages in an instant. With this app, users simply hold down a key, state a command, and the app proceeds to create an email address. For instance, a person says "Send email to Cousin Amy subject my jacket Message please bring home my jacket left at your sofa" and the application automatically creates an email out of this command. The app also allows updating of Facebook shoutouts, creation of memos and tasks, as well as searching the web- all through voice commands.
For additional fun, check the Top 5 Blackberry Tour Games and Blackberry Premium Themes.