Listen to the Radio on Your BlackBerry
BlackBerry devices have a reputation for being great phones for e-mail and business use but they are also very capable of running applications for listening to the radio over the Internet. Popular BlackBerry apps like Slacker Radio and Pandora are establishing a presence with BlackBerry users worldwide. Here we will discuss two popular ways to listen to the radio on your BlackBerry.
Pandora Radio

Over 65,000 users register for Pandora every day. Of these users, 45,000 of them register on a mobile device. Even BlackBerry users can do this now and many BlackBerry phones come with Pandora pre-installed at purchase time. If your BlackBerry does not have this app installed it is located at BlackBerry App World free for download.
Once downloaded, select the "P" icon for Pandora and create your account. You can also set up your account online at www.pandora.com. The following steps will show you how to create play lists and listen to music.
Sign into Pandora by selecting Pandora's icon.
Select the "station list" button in the Pandora window.
Here you can select a station in your list, create a new station, or choose "quick list" to begin playing random selections from all stations.
To create new station choose "create a new station" from the menu and type the name of an artist, band, or song name. Once created, Pandora will start playing the newly created station.
One of the great features of Pandora is the ability to select favorites from the songs that are played and the Pandora application will learn your musical tastes and preferences as you select favorites and choose songs that you would rather not hear. Pandora is built around algorithms that will customize the stations based on input from the user and will match other songs based on melody, tone, and other aspects of the music selected. It's really worth a try.
Slacker Radio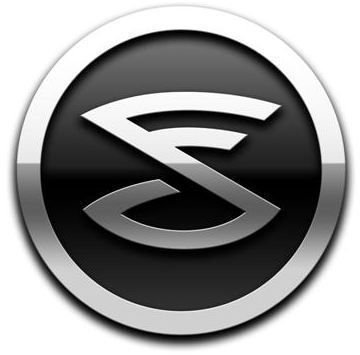 Slacker radio is another popular app for listening to internet radio with BlackBerry devices. Slacker radio works much like Pandora in that you set up your account, create stations, playlists and you can also select from hundreds of preset stations by genre. Slacker radio is also preloaded on many BlackBerry devices. To use Slacker radio follow these steps.
With Slacker radio installed on your BlackBerry select the Slacker icon to launch.
Create a station by entering in an artist name or song title or you can select from preset stations to listen.
Select the station and begin listening to music.
Slacker radio has the benefit of being able to cache stations in order to play back when you are in an area without cellular signal or service. Slacker radio also allows you to pick favorites from the song list played and will play them more frequently.
Both apps have free and inexpensive subscriptions for use. Try both out and see which one works better for your tastes.
There are many other options for listening to the radio on your BlackBerry device. These two are the most popular but do not limit yourself to them. For more information you can check out a great article with additional information titled Pandora vs. Slacker. BlackBerry devices have already proven their worth in the business arena and now they are showing that the BlackBerry is more than just a business device.
References