BlackBerry Curve 8330 Smartphone Review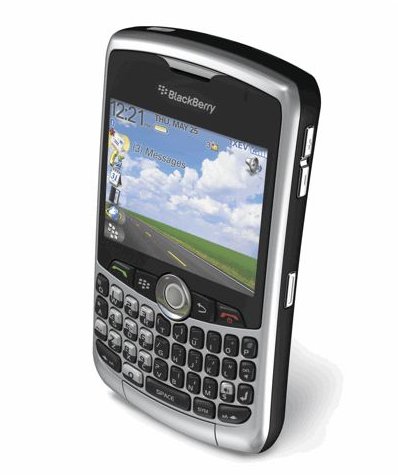 Introduction
The BlackBerry Curve 8330 smartphone is considered an older model phone now, but they are still available in many cellular phone stores and are used by people all over the world. This small smartphone is packed full of features that make it an amazing device, but I feel like it fails in comparison to the iPhone. I've had my 8330 for almost a year now and am happy with it, although I've had a few issues with performance and stability.
(Image credit: Blackberrysync.com)
Design (4 out of 5)
I think this is a good looking phone that packs a lot of features into its small size (4.2 x 2.4 x 0.6 inches). The screen is small but very clear. It is a TFT LCD with a resolution of 320 x 240 pixels. The interface is controlled entirely with a small roller ball. However, the little trackball that controls the phone feels funny to me because it's not smooth. The ball sort of rattles around in place and it's easy to roll over an icon instead of land on it. I've used trackball mice on computers before and this works nothing like that. When you roll the ball, it feels a little rough like it's vibrating in the socket. It's not uncommon for people to have BlackBerry trackball problems.
User Interface (4 out of 5)
Besides my issues with the trackball, I found the interface pretty simple to navigate. Everything I need is just an icon away, be it my contact list, email, or web browser. It works very much like the Desktop shortcuts in Windows.
I am not much of a phone person as far as talk time goes, but luckily I share a plan with my wife so she can enjoy the unlimited minutes. The main reason I got the BlackBerry was for the Internet usage and the keypad for sending text messages. I'm more likely to text someone than call them, especially when I'm at work or in a place where it's not convenient for me to talk out loud on a phone. Texting lends more to privacy, which I like. I also like being able to go online and use Google to look up something, or follow up with my friends on Facebook.
Features (4 out of 5)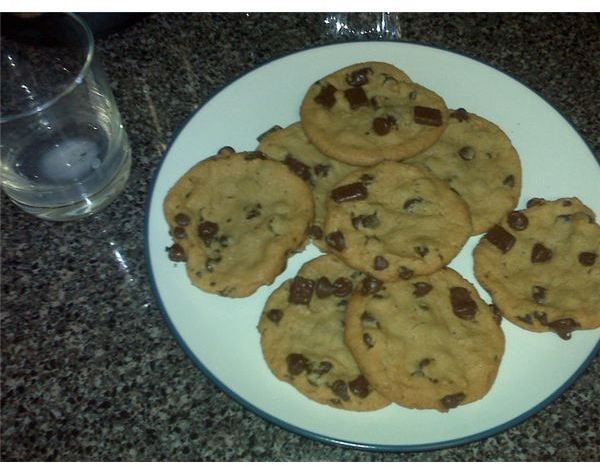 Camera and Video
You can take still photos and video with the BlackBerry Curve 8330 smartphone, but don't expect too much from them. Video is very grainy and blurry, and you must have a very steady hand to take a decent photo with this phone. It's good for quick snapshots to email friends or post on Facebook, but the image quality is not very good at all.
The image of the cookies you see here was taken with my BlackBerry Curve 8330.
Email
I really love being able to check my email with my BlackBerry Curve 8330 smartphone. I have my gmail account configured to go to my BlackBerry and it's nice to be able to reply from my phone. Many people at my work also have a BlackBerry that they sync with Outlook to keep up with their calendars, contacts, and so on. I've been very happy with the way email works on this model and find it incredibly useful.
GPS
The GPS features aren't so great for navigating a map. It works well on estimating trip time and showing your relative location on major highways and interstates, but it's about useless at the street level. I recently used my phone along with the Google Maps app to travel over 700 miles to a friend's house in South Florida, and I was getting along fine until I turned off the Interstate and then suddenly the phone couldn't figure out where I was. Luckily, I had printed directions. The GPS is still good for finding restaurants and other places within your proximity, thanks to free BlackBerry apps like Poynt.
Web Browsing
Websites look a little different on this smartphone than they do on your computer screen. Some websites translate pretty well to the small BlackBerry screen while others don't even work at all. Most of the popular sites like news or email sites do well, but others don't. If you find the built-in web browser on the 8330 to be lacking, I recommend you check out Opera Mini for the BlackBerry. It renders pages the way they were designed to look, then lets you zoom in on certain areas to view them on the small smartphone screen.
Performance (3 out of 5)
I used to have a lot of stability problems with my BlackBerry Curve 8330 smartphone. At one point, I even got the dreaded WSOD (White Screen of Death) and had to restart my phone. I've found that pulling the battery out and doing a hard reboot about twice a month seems to keep it working better. It has been better since I upgraded all the internal software by connecting it to my PC with the included USB cable and installing BlackBerry Desktop Manager. The GPS functionality still leaves something to be desired.
The Verdict (4 out of 5)
The fact that I can check email and browse the world wide web from a device that's not much bigger than a Kit Kat candy bar is pretty amazing to me, and for that I am quite happy with my BlackBerry Curve 8330 smartphone. There are new and better phones out right now, but this is still an amazing little device.
One last note - If you do get a Curve 8330, be sure to get a tough BlackBerry case to protect it.